Fountain of Vaucluse and its abyss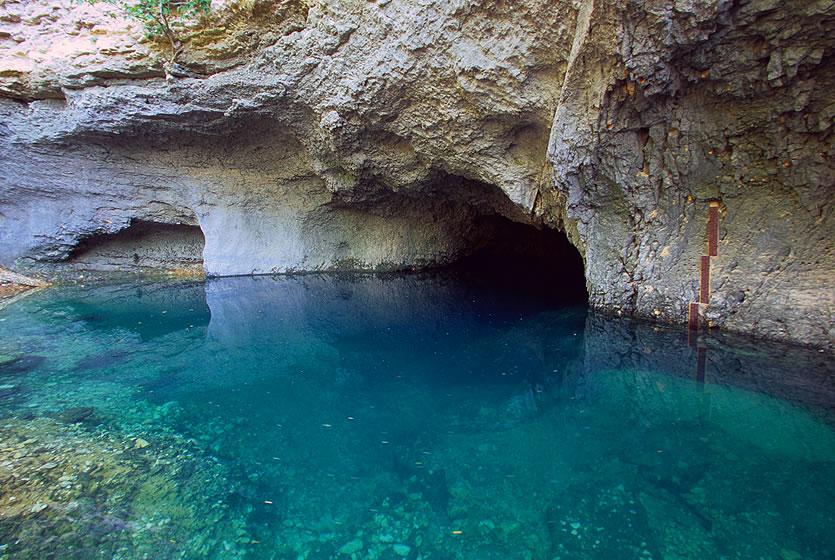 Campsite Les Hautes Prairies, located in the heart of the Luberon Regional Natural Park and 800 meters from one of the most beautiful villages in France (Lourmarin), a unique place to spend a wonderful and rewarding vacation. All the great sites of Provence, as well asextraordinary and unique natural sites are nearby. Just like great artists, poets and writers, you will be seduced by the beauty and richness of the small sunny village, the Fontaine de Vaucluse and its chasm.
Discover the small sunny village in the Vaucluse
Located in a green valley at the foot of a huge cliff of the Monts de la Fontaine, the chasm offers a wonderful spectacle that leaves no one indifferent. One of the largest chasms in the world. Its freshness accompanies you along your stroll in the small sunny village. You will be able to admire the vestiges and small historical monuments. Also, you could visit the local handicraft stores (jewelry, pottery, stationery, glass and crystal, confectionery) as well as the ecomuseum of santons, the museum of the Call of Freedom, the historical museum of Justice and Punishment and the Underground World of Norbert Casteret.
An opportunity to not miss in the Vaucluse
With our vacation site Les Hautes Prairies, offer yourself beautiful walks in family, couple or between friends in the small sunny village. You will be delighted by this wonderful tourist site located near our vacation site. Its tourist heritage is very enriching. Whether you want to feast or relax, you'll get your money's worth. It is a real opportunity to spend your vacations on our site the High Meadows. Its geographical position gives it multiple particularities. Do not miss to visit the town of La Fontaine and its abyss, which seduces by its beauty and its tourist heritage. Live differently your vacations with us. Faites-vous plaisir !