The ochres of Roussillon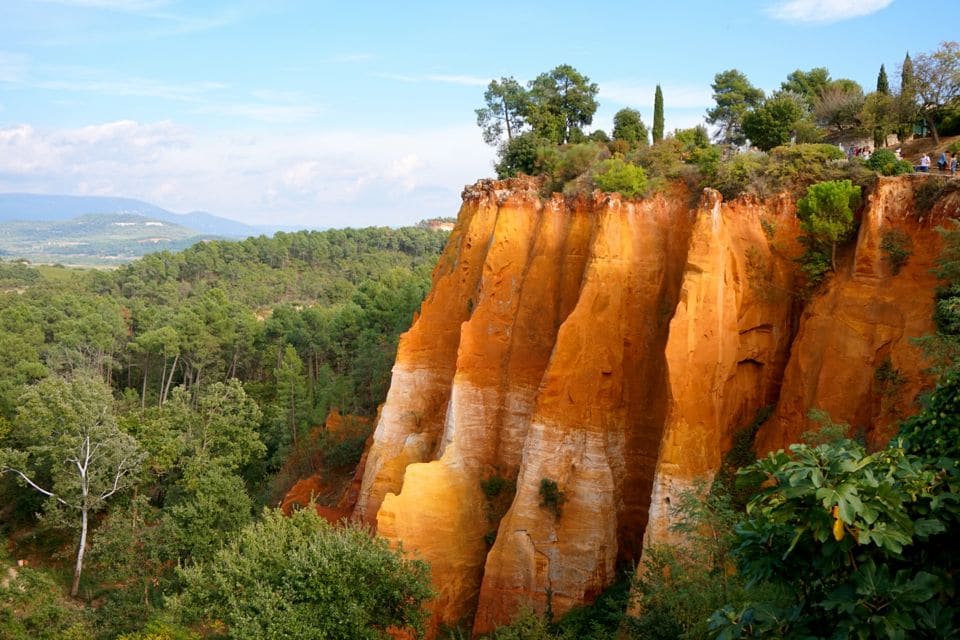 You have a few days off and decide to relax outside your usual environment. A small tour in the most beautiful villages of France assures you a perfect relaxation. The country air is quite relaxing, and the many sites and natural resources complete your pleasure. In the Vauclusedepartment, discover the benefits of open-air hotels with the hautes prairies campsite. The latter offers you unprecedented opportunities for relaxation and entertainment. Enjoy the private spas of the wonderful cottages that are available to you, or an aquatic area with a beautiful Jacuzzi. The tourist activities also have a preponderant place in this original entertainment, thanks in particular to the ochres of Roussillon. Let's go and discover them!
The city of Roussillon
French commune of the Vaucluse department, it is part of the Luberon regional natural park. The latter is a real collection of parks that reveal all the natural potential of this region. Located between towns such as Joucas, Saint-Saturnin-lès-Apt, Gordes, Goult, Gargas and Bonnieux, it is a town steeped in history that benefits from a very good vegetation. Moreover, it is characterized by its numerous quarries, especially those of ochres, which offer a breathtaking spectacle.
The ochres trail
Ferric rock with pure clay in its composition, ochre receives a coloring from a pigment of mineral origin. Depending on its type, it has a different coloration. We can quote the red ochre colored by the hematite, the brown ochre which receives its coloring from the limonite, or the yellow ochre colored by the goethite. There are a lot of them and, in Roussillon, these ochres of different colors are combined harmoniously for an incredible result. A few meters from Les hautes prairies, the ochre trail offers several routes during which you will discover a magnificent geology mixed with history, flora and a decor characterized by the beauty of ochre. The landscapes are wonderfully colorful for a unique experience. A touristic wonder which our campsite gives you the acces close. Do not deprive yourself of this pleasure.