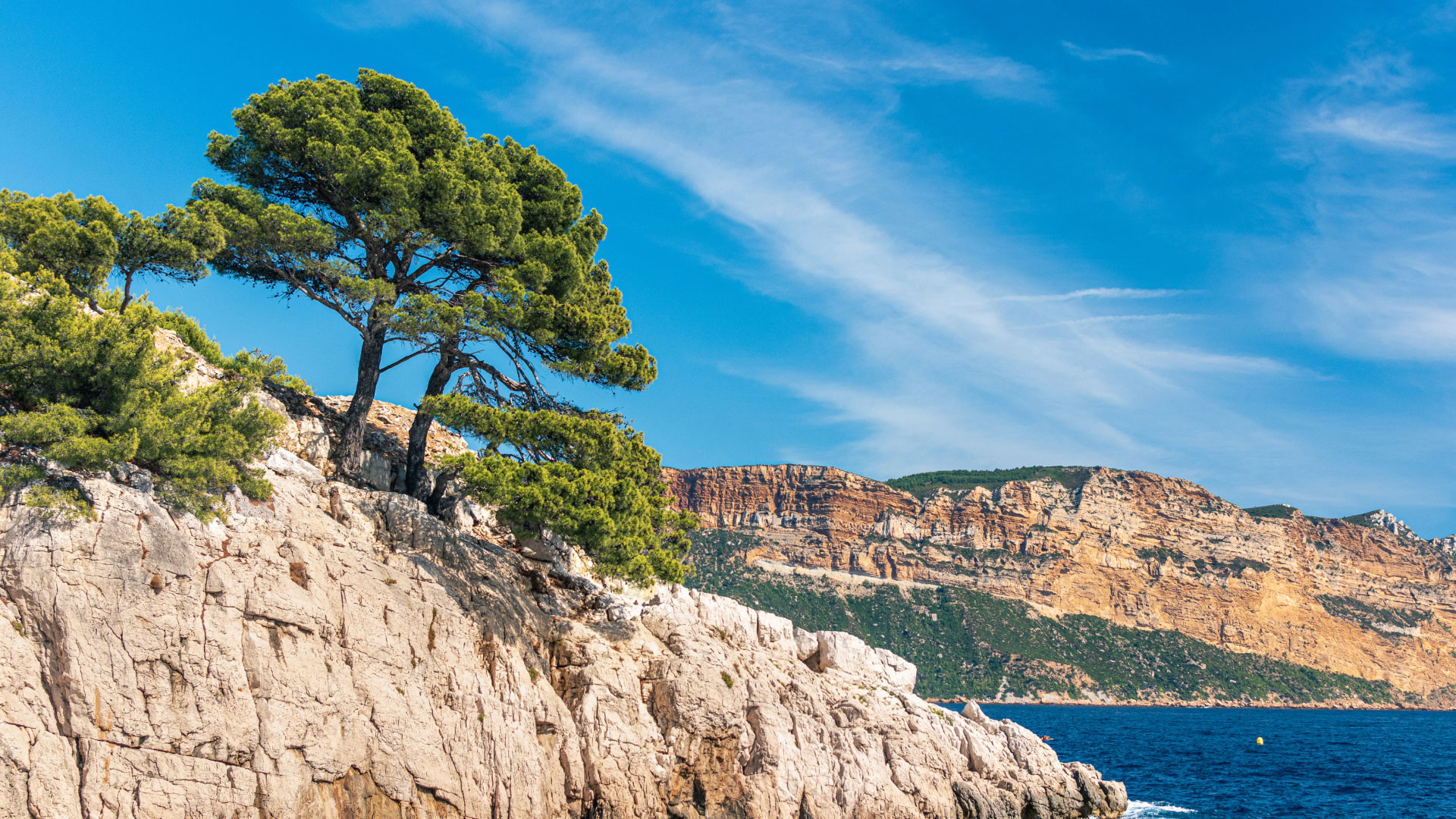 Any questions?
Frequently asked questions
Where are the Campasun campsites located?
We offer 8 family campsites in Provence (Var and Vaucluse) and in Haute Savoie (Grand Bornand). You can stay at your convenience in one of our destinations:
Campasun Mas de Pierredon : 5-stars campsite located 3km from the sea in Sanary-sur-Mer
Campasun Parc Mogador : 4-stars campsite, located 900km from the beaches at Sanary-sur-Mer and Bandol
Campasun L'Aigle : 3-star campsite, 6.8km from Lac de Sainte-Croix
Campasun International d'Aups : 4-stars campsite at Aups
Campasun Le Soleil : 4-star campsite by the lake at Esparron-de-Verdon
Campasun Les Hautes Prairies : 4-stars campsite in Lourmarin, in the heart of Provence at the foot of the Luberon
Campasun l'Etang de La Bonde : 3-stars campsite located along the Etang de La Bonde in the Luberon
Campasun Le Clos du Pin : 3-stars campsite located in Grand Bornand with access in a few minutes to the ski resorts
You can locate them more easily on our campasun.eu website.
Do we have to arrive on saturday and leave the following saturday?
At Campasun, you choose your arrival and departure days at your convenience. In low season, the stays are minimal 2 nights. In high season they are one week minimal. Only the Key Westotel mobile homes remain available from 2 nights whatever the period. Depending on our availability, we can nevertheless discuss about your vacation plans. Do not hesitate to contact us!
Are pets allowed?
As a family campsite, we take the well-being of the whole family very seriously. Your pets (dogs and cats) are welcome at all our campsites, with the exception of Le Soleil, at an additional cost (up to a limit of one pet per rental). You will need to bring their health booklet with up-to-date vaccinations. We also thank you for keeping the area clean behind our four-legged friends.
I don't know which campsite to go to, how to choose?
All our campsites offer different services adapted to their location. On each site, we make sure to preserve a family spirit and a high quality of service. You can stay by the sea in Sanary-Sur-Mer (Campasun Mas de Pierredon and Campasun Parc Mogador), in the Verdon Natural Park (Campasun de l'Aigle, Campasun International d'Aups or Campasun Le Soleil), by a lake (Campasun Etang de la Bonde in Sannes), in the heart of Provence (Campasun Les Hautes Prairies), or in the mountains of Haute Savoie (Campasun Le Clos du Pin in Le Grand Bornand). Nous détaillons tous nos services sur notre site web. We are also at your disposal by mail (contact@campasun.eu) or at 04 94 74 53 16. Tours are possible between our different campsites in Provence.
Are the campsites adapted to PRM?
In our Campasun Mas de Pierredon in Sanary-Sur-Mer and Campasun Etang de La Bonde in Cabrière d'Aigues/Sannes, we offer specially designed accommodation for people with reduced mobility. They are designed to facilitate the movement of people with disabilities and offer them spacious rooms. Our other campsites offer access ramps to the main common areas (reception, swimming pool…) and the paths are paved to facilitate movement on site. Adapted sanitary facilities are also available for our campers.
Do the campsites offer entertainment?
In July and August, some of our 8 campsites offer animations : the Mas de Pierredon campsite in Sanary-Sur-Mer (Var), the Parc Mogador campsite in Sanary-Sur-Mer (Var), the International campsite in Aups (Var), the Hautes Prairies campsite in Louramarin (Vaucluse) and the Etang de La Bonde campsite in Sannes (Vaucluse) Every week, our animators put together a variety of programs for the whole family. From aquagym classes to treasure hunts to themed evenings, there will be something for everyone. Particularly appreciated by our holidaymakers, we regularly offer foam nigth. However, due to the current context and the Covid 19 pandemic, the programs are adapted for your comfort and safety.
Rentals & Pitches
How many people can stay in the rentals?
The number of persons is specified on the page of each accommodation. To guarantee your comfort and for insurance reasons, we cannot go beyond the capacities indicated. The only exceptions can be made are for children under the age of 2 in certain rentals. In that case, please contact us before your stay. Please, comply with the number of adults or children specified on the rentals. Some beds are not designed for adults.
Can I put a tent on my rental site?
For several reasons, including insurance issues, it is not possible to add a tent to your rental site. On the other hand, it is possible to rent a tent in the vicinity of a rental property. For more information, please contact directly the campsite where you wish to stay.
Is bedding included?
All our rentals are equipped with pillows and blankets. On our Key Westotel accommodation, we also provide you with cloth sheets and towels. They are rented by pack, if you wish to benefit from them on our other rentals. Do not hesitate to ask for it at the moment of your reservation.
Are barbecues allowed?
Charcoal barbecues are prohibited for safety reasons. It is important that no open flame is required for any of your materials. Some of our campsites have collective barbecues that you can use at your convenience. Some rentals are also equipped with a gas barbecue or plancha. Do not hesitate to consult the maps of our campsites or to check the inventory of your rental. The campsites Les Hautes Prairies and Étang de La Bonde offer planchas for rent.
Home & Group Offers
I would like to organize an event in a campsite (professional or personal) is it possible? Who can I contact?
Each campsite offers a variety of facilities to meet your needs. From conference rooms and sports facilities to receptions for your family events, we can help you organise all types of events. For more information, please contact us at contact@campasun.eu . We will answer you as soon as possible.
I am organizing a wedding or an anniversary, what do you offer?
At the Mas de Pierredon campsite in Sanary-Sur-Mer, a reception room as well as rental accommodations can be at your disposal. We invite you to send us an email at pierredon@campasun.eu if you want a package of accommodation + catering, or to contact directly the restaurant La Savane for the catering part.
I would like to organize a sports event in one of your campsites, is it possible?
We always take great pleasure to accompanying sports clubs in their various projects. At the campsite Les Hautes Prairies in Lourmarin (Vaucluse), you can enjoy the largest heated swimming pool in the region. Hiking and biking trails are available nearby to perfect your workout. Don't hesitate to contact us.
Reservation & Payment
Do I have to book in advance to stay in a rental or a pitch?
It is strongly recommended to reserve your rental property in advance of your visit to ensure availability. Regarding the locations, depending on the period, a simple call may be enough on the day of your arrival.
How far in advance we have to book ?
It is impossible for us to predict in advance the success of our various rentals. Nevertheless, the summer period is always in high demand and our availability are least certain. For the months of July and August in particular, it may be more prudent to approach the desired campsite as soon as the reservations open in November. The payment of the balance being asked only 2 months before your arrival, do not hesitate to ask as soon as possible for an option to plan your vacations more serenely.
Can we put an option for next season?
Each year, we launch our reservations for the upcoming season in November. If you wish to plan your stay before the official launch of the reservations, you can contact us by email or by phone to put an option on the dates and rentals. We will contact you afterwards to confirm your holiday.
I did not receive a confirmation of my holiday, is it normal?
Have you thought about checking your spam? It is very common that our emails end up there. If it is not the case, do not hesitate to contact us by email. We will send it back to you as soon as possible.
Can we pay for our holiday with vacation vouchers?
We accept ANCV. However, we are not approved VACAF.
When and how do I pay for my holiday ?
At the moment of your reservation, a deposit of 25% is required to secure your rental/pitch. The balance must be paid at least 30 days before your arrival.
Terms of payment
Do you require a deposit?
In order to have access to your rental property, a deposit of 500 euros will be required at the time of your arrival. Concerning the pitches, a deposit of 20 euros may be requested. It is a bank loan that will be cancelled upon your departure.
How much does the cleaning package ? What does it include?
The cleaning package costs between 70 and 100 euros depending on the size of your rental. It allows you to unload the cleaning at the end of your stay, on the condition of emptying your garbage and cleaning your dishes.
Can I know the number of my location?
Unless you make a specific choice, the numbers of the pitches are only communicated at the time of your arrival on the campsite. It is a practical matter because of our reservation software. Thank you for your understanding.
The campground plan it is at scale?
The map is provided as an indication to locate our different infrastructures. The pitches and rentals are not at scale. To ensure that your caravan or motor home will be placed on a large enough site, please indicate the dimensions of your vehicles in the comments of your reservation.
During your holidays
Until what time the gate it is open?
The entrance gate is open until 11 pm. After that, you will have to park your vehicle outside and walk around the campsite. For late arrivals of campers and caravans, a night watchman is at your disposal to allow you access to your pitch.
Can we receive visitors?
You are free to receive visitors on your pitches and rentals. The access to the water park and to the different entertainment structures is reserved to our guests for insurance and security reasons. Please let us know how many people you receive. In the event of a problem on the campsite, we are required to be able to provide proof of a number to the emergency services.
What swimwear is allowed in the campsite pool?
Are you going to relax at the pool? Here are the permitted swimming costumes:
For women:one-piece and two-piece swimming costumes are allowed
For men:boxer shorts and swimming trunks are allowed
I have a problem, something does not suit me. Who can I contact?
It would be a shame to wait until the end of your holiday to report any problems. The reception is at your disposal 7 days a week to discuss and remedy any situation, depending or not of the campsite. Your satisfaction is very important to us and our teams are very attentive to it.
Can I choose to extend my stay?
At any time, you can choose to extend your holiday. A proposal will be made according to our availability. However, during busy periods we cannot guarantee that we will be able to accommodate your request.
Can I arrive after 7pm?
Late arrivals are possible on all our Campasun campsites. Please let us know, so we can prepare for your arrival. We will specify the modalities by email or by phone about the access to your place/rental.
Can we park a second vehicle near our location?
If necessary, a second vehicle may be allowed in the vicinity of certain rentals at an additional cost. Please contact us by email or ask for it on the spot at your arrival.
Insurance & Cancellations
What are the reasons for cancellation, covered by the insurance?
You can consult all the reasons for cancellation by going directly to the insurance website : https://www.campez-couvert.com/ . We also provide you with documents to keep you regularly informed via our website.
How do I get reimbursed by the insurance company?
If you meet the cancellation conditions mentioned by the insurance company, you will have to contact them by email at sinistre@declare.fr to complete your file. For obvious reasons of confidentiality, we do not have visibility of the progress of the treatment. You will have to go through Gritchen every time.
Can I change the dates of my stay?
You can change your dates of holiday subject to availability. The price of your stay may then change, according to the price periods.
I did not take out cancellation insurance. What happens if I cancel?
Without cancellation insurance, no refund can be requested except in cases of force majeure, the terms of which would be defined by the government. However, we may be able to offer you a deferral to the current season or to the next season. Any postponement may nevertheless be subject to an additional cost depending on the period and a possible change of accommodation or campsite.
COVID information
Is the Sanitary PASS necessary to stay in CAMPASUN campsites?
We apply the sanitary rules in force and the application of the sanitary pass is currently part of it. You will be asked for it upon arrival.
What health measures have been put in place at Campasun?
Your safety and comfort are top priorities for us. In this respect, we have put in place all the sanitary measures recommended for a serene holiday: distancing, wearing a mask in the areas recommended by the government, provision of hydroalcoholic gel, daily cleaning of common areas, use of certified cleaning products to fight against COVID. Postings and documents are available on site and on our website to keep you informed of the situation.