2 campsites in Sanary sur Mer
Cheap camping in Sanary sur Mer: enjoy an affordable holiday in the heart of the Côte d'Azur
Discover the cheapest Campasun campsites in Sanary sur Mer for an unforgettable holiday
Are you looking for a cheap campsite in Sanary sur Mer, in Provence-Alpes-Côte d'Azur, for a memorable holiday? Look no further! Campasun offers you the opportunity to stay at affordable campsites ideally located in the heart of this charming town on the Côte d'Azur;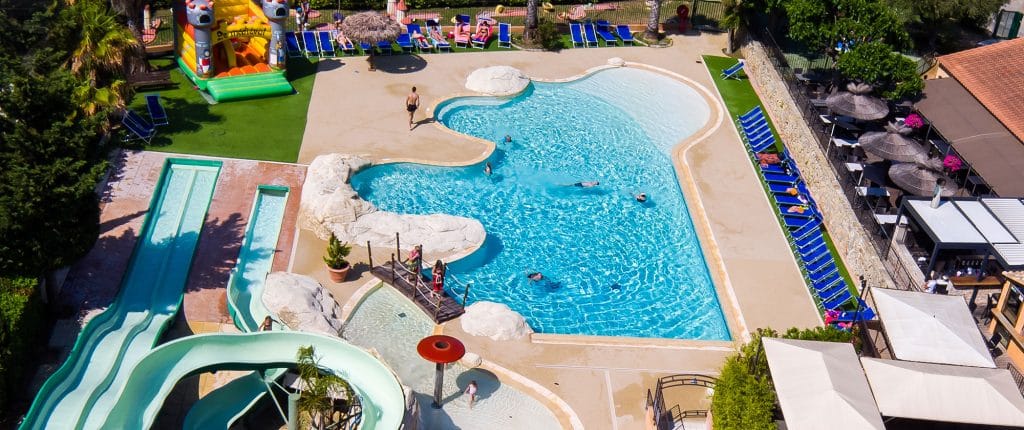 Parc Mogador Campsite
Sanary-sur-Mer (83)


Mas de Pierredon Campasun
Sanary-sur-Mer (83)
Discover the towns around our cheap campsites in Sanary sur Mer
Two cheap campsites in Sanary sur Mer
Choose from two campsites offering comfortable accommodation at competitive rates: camping Mas de Pierredon and camping Parc Mogador; Whether you prefer the comfort of a mobile home or the authenticity of a campsite pitch, Campasun will meet all your expectations with these two Michelin-starred campsites;
Mas de Pierredon campsite: this 5-star campsite is just 3 km from the beach and town centre of Sanary sur Mer; Choose between mobile homes, chalets and pitches for your tent or camper van and make yourself comfortable in your accommodation, ideally located in the heart of our 5-hectare park; If you have a large capacity, you can book a mobile home with 4 bedrooms, for up to 8 people; And the good news is that the Mas de Pierredon campsite has a large water park with a heated swimming pool, to keep the children happy!
Parc Mogador campsite: our 4-star campsite is located near the town centre, the beach and the town of Bandol; This inexpensive campsite in Sanary sur Mer has 65 pitches and 92 rental units with 1 to 3 bedrooms, sleeping up to 6 people; There's also a heated swimming pool, jacuzzi and restaurant; The special feature of this campsite is that it is open all year round; Our team has put together a programme of fun activities for all the family and will welcome your children to the kids' club;
When you choose to stay at one of these two campsites in the Var, you not only benefit from great prices, but also from a host of services and facilities, entertainment and activities; Book your stay at a cheap campsite in Sanary sur Mer now and get ready for a holiday in harmony with nature and the Mediterranean Sea!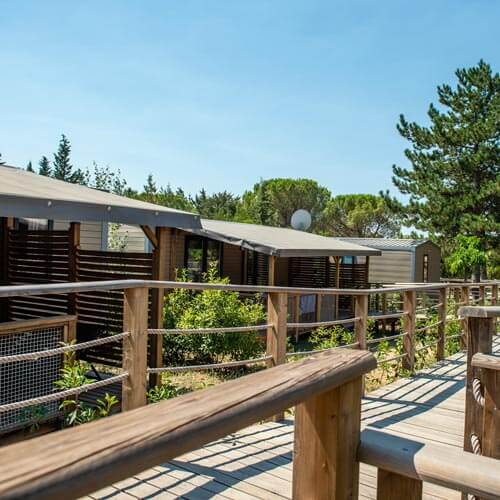 Explore the pleasures of Sanary sur Mer
Your camping holiday is an opportunity to discover Sanary sur Mer, a charming town on the Côte d'Azur;
Sanary sur Mer is on the Mediterranean coast; Enjoy the fine sand, turquoise waters and sunshine of Provence as you relax with family and friends; You can choose to bask in the sun or take part in water sports (paddle, canoeing, windsurfing, etc.);
Take a stroll along the harbour, one of the town's most emblematic spots, where the atmosphere is typically Provençal; Take a stroll along the colourful quays, admire the fishing boats and pleasure craft and soak up the authentic atmosphere; And don't forget to try some fresh seafood!
As well as its beaches and port, Sanary sur Mer is also renowned for its gastronomy; The markets of Provence are bursting with local produce and regional specialities, much to the delight of food lovers; Don't miss the chance to sample the region's local produce and wines;
Sanary sur Mer is a haven of peace where life is good!
So go ahead and plan your stay in Sanary sur Mer, in the Var, for a unique experience in the heart of the Côte d'Azur!
Go on an adventure near Sanary sur Mer
Make the most of your stay in Sanary sur Mer to discover the beautiful surrounding villages; Bandol, Cassis and the islands of Porquerolles are all must-see destinations for families on holiday in the area!
Bandol is a charming town renowned for its wines; Lose yourself in its narrow streets, visit its wine cellars and taste its exceptional wines; You can also take advantage of its beaches and lively harbour;
Continue your tour with a visit to Cassis, a veritable jewel of the Mediterranean; Known for its majestic calanques, Cassis offers breathtaking scenery; Explore these unique rock formations on a hike or opt for a boat trip to admire them from the sea; You'll be overwhelmed by the natural beauty of this unspoilt setting;
The islands of Porquerolles, just off the coast, are a true paradise for nature lovers; Discover these unspoilt islands, with their fine sandy beaches, crystal-clear waters and hiking trails; Enjoy moments of relaxation in this idyllic setting;
Last but not least, Toulon is another of the Var's must-see destinations; A visit to this city rich in history and culture will give you a cultural break during your stay; Start your tour in Toulon's old town, where you can wander the narrow streets and admire the historic buildings; Stop for a moment in front of the 11th-century Sainte-Marie-de-la-Seds cathedral, then continue your stroll to the Place de la Liberté, the heart of the town; If you're interested in military history, make a diversion to the Toulon naval base, one of the largest in Europe; You can also visit the Musée de la Marine to learn more about the region's maritime history; If you're into art, the Musée d'Art de Toulon is the place to go;
Don't miss the chance to discover these beautiful spots near Sanary sur Mer during your holiday at one of our two Michelin-starred Campasun campsites!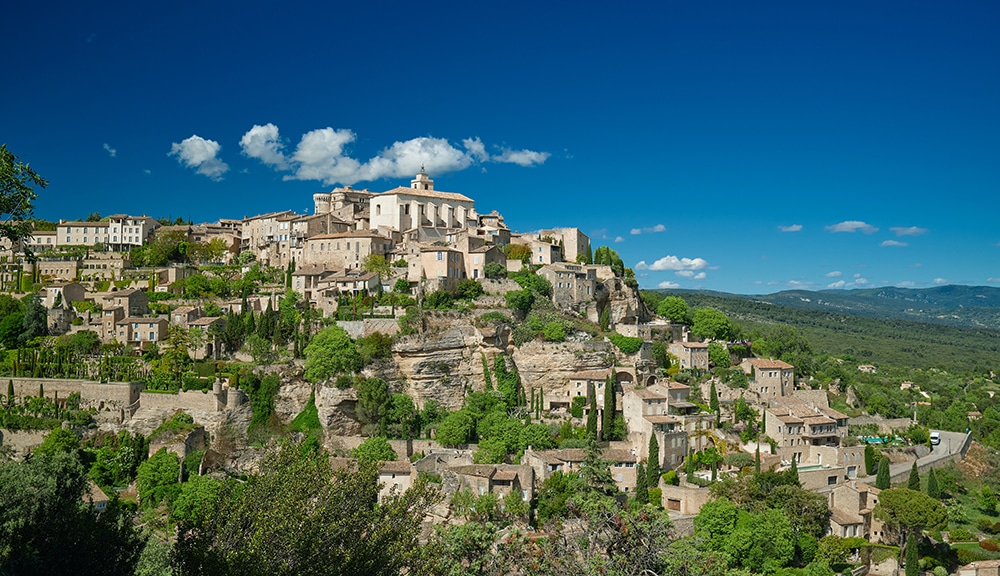 Book one of our two star-rated Campasun campsites in Sanary sur Mer
You've decided to go on holiday in south-east France and you've made your choice between camping Parc Mogador and camping Mas de Pierredon? Now all you have to do is book your holiday at our cheap campsite in Sanary sur Mer!
The Campasun team will be happy to help you organise your stay; If you have a question about our offer (price of accommodation, characteristics of each mobile home, activities and entertainment planned at the campsite, services and facilities on offer, children's club, proximity to the beach, etc.), please contact us; We look forward to hearing from you; And don't hesitate to ask us for advice and tips on places not to be missed in the Var;
All that's left for us to do is to wish you an excellent holiday at our cheap campsite in Sanary sur Mer: Parc Mogador or Mas de Pierredon!