2 campsites in the Verdon
Cheap camping in the Gorges du Verdon: discover the 3 affordable Campasun campsites in the Var
Choose the ideal campsite in the Gorges du Verdon region for a cheap holiday
You're planning a family holiday in the magnificent Gorges du Verdon region of the Var (south-east France), but you also want to stick to your budget? Don't worry, we've selected some affordable campsite options that will allow you to make the most of your stay without breaking the bank;
Campasun includes 3 star-rated campsites with swimming pools or lakeside sites, close to the Gorges du Verdon: Le Soleil campsite, L'Aigle campsite and Camping International d'Aups;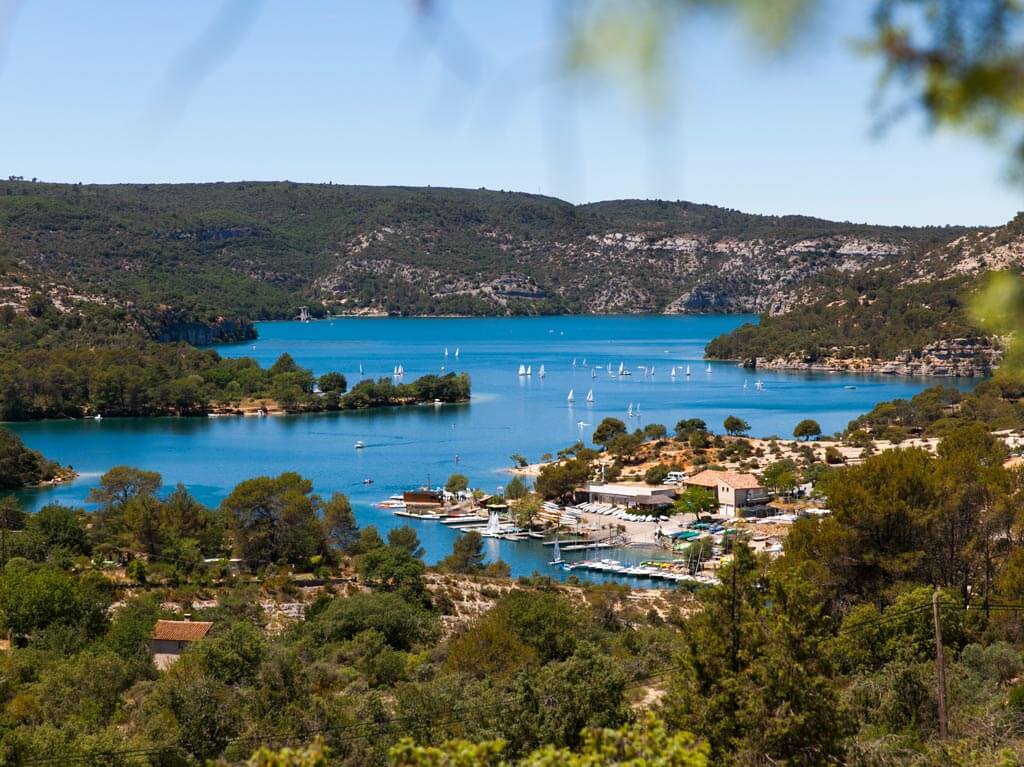 Camping le Soleil
Esparron de Verdon (04)
Discover this campsite

Le Soleil campsite

Our Le Soleil campsite is located in the village of Esparron de Verdon; It is ideally located in the heart of the Alpes de Haute Provence, on the shores of Lake Esparron de Verdon; For a guaranteed relaxing holiday, there are 100 marked-out pitches, 13 fully-equipped mobile homes and 9 fully-equipped tents waiting for you; This campsite faces Lac d'Esparron de Verdon, where you can enjoy peaceful swimming and water-based activities and games… even better than the swimming pool! For nature walks, you'll be pleased to know that Le Soleil campsite is close to the Basses Gorges du Verdon; A truly natural campsite!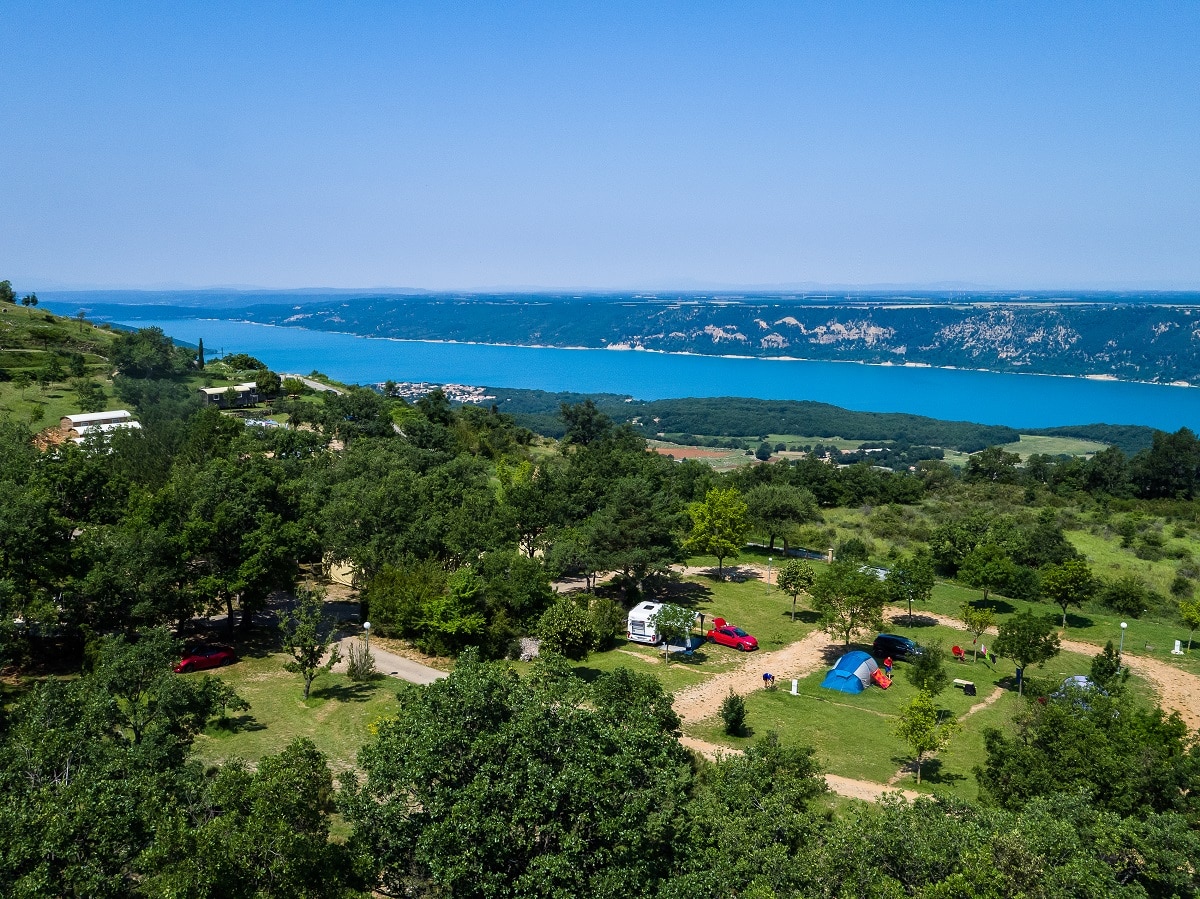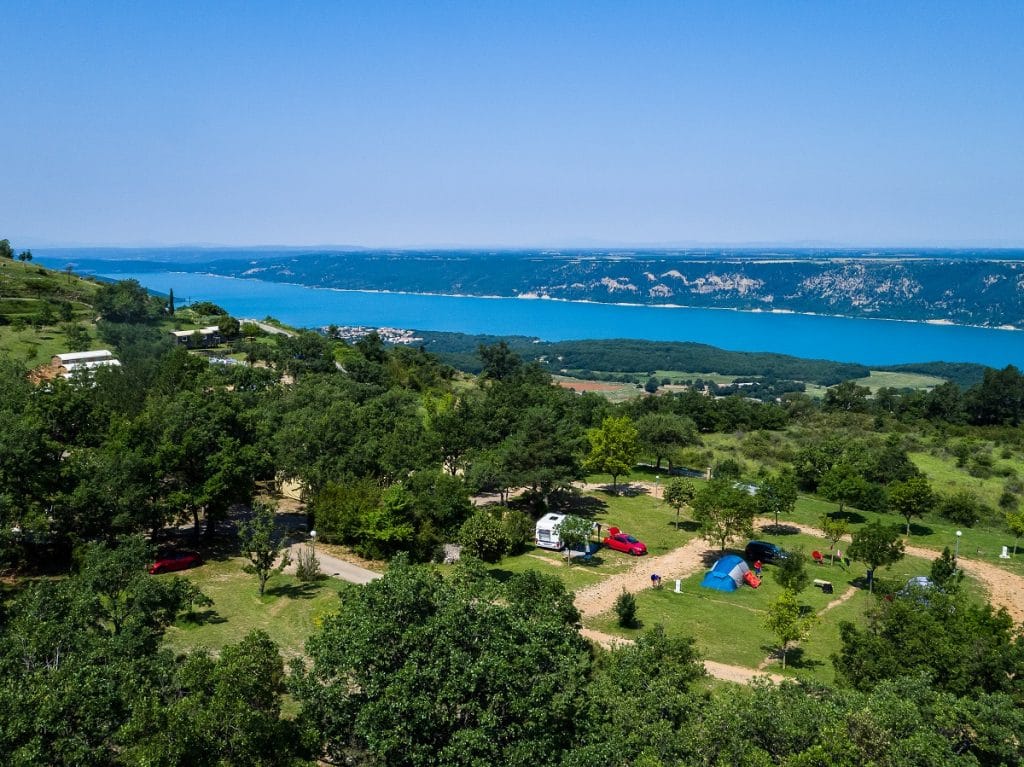 Camping de l'Aigle
Aiguines (83)
Discover this campsite

Camping de l'Aigle

Camping de l'Aigle is at the gateway to the Gorges du Verdon, in the small village of Aiguines; Another of the estate's assets is its location above Lac de Sainte Croix; In the morning and in the evening, you'll enjoy an exceptional view of the surrounding countryside; Choose your holiday rental from the campsite's 69 pitches and 31 rental units; Not just mobile homes! Camping de l'Aigle has a range of charming, unusual accommodation including an eco-lodge, a gypsy caravan, a pod and a Coco Sweet; And each accommodation has a terrace overlooking Lac de Sainte Croix;


Camping International
Aups (83)
Discover this campsite

The international campsite at Aups

The Gorges du Verdon are just a stone's throw from our campsite at l'Aigle, in the village of Aups; Enjoy family hikes, white-water activities and rock-climbing in the heart of this unique natural setting! At this 4-star campsite, you can enjoy a giant water park (swimming pool, slides and jacuzzi) to keep the kids happy, as well as a playground, petanque area and fitness centre; And of course, our estate also has a children's club to keep your little ones occupied; From your mobile home, you can also enjoy the bucolic view over the campsite park;

Thanks to our selection of budget campsites near Gorges du Verdon, you can make the most of your stay in this splendid area without worrying about your budget;

Book your camping holiday now and get ready for an unforgettable holiday in the heart of this magnificent region;
Discover the towns around our campsites in the Gorges du Verdon
Discover the hidden treasures of the Gorges du Verdon region
The Gorges du Verdon region is full of natural wonders and tourist attractions just waiting to be explored; During your camping holiday, don't miss out on the many water-based activities on the River Verdon and the hiking trails that will allow you to discover these natural wonders;
For water lovers, the Gorges du Verdon offer a wide range of water sports activities for parents and children alike; You can kayak, canoe, paddle or even swim in the clear waters of the Verdon;
Walkers will also be delighted by the many hiking trails offering breathtaking panoramic views; The famous Martel trail is a must-see, offering a unique experience in the heart of the gorges and the river; There are many other lesser-known but just as spectacular trails in this walking region, leading to breathtaking views of the surrounding countryside and scenic lookouts overlooking gorges, lakes and mountains;
As you explore the region on your holiday, be sure to visit the picturesque villages dotted around the Gorges du Verdon, including Bargème, Bauduen, Castellane and Saint-Martin de Brômes; With their narrow streets, stone houses and bustling markets, these villages will immerse you in a warm, authentic atmosphere; Don't hesitate to sample the local specialities in the small traditional restaurants, where you can discover the unique flavours of Provençal gastronomy;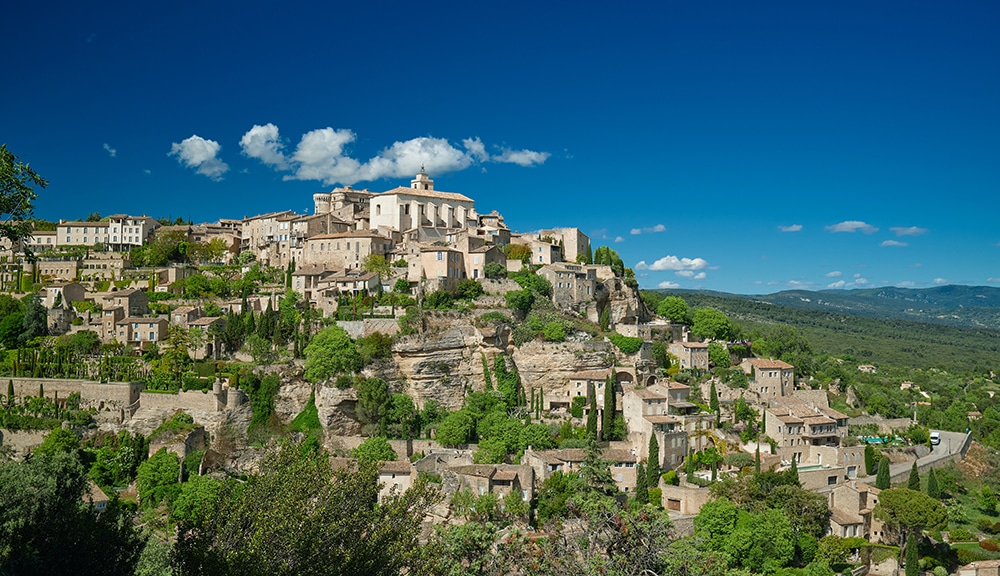 Taste the local gastronomy and specialities of the Gorges du Verdon
During your stay in the Gorges du Verdon region, discover the richness of the local gastronomy; The region's culinary specialities will tantalise your taste buds and give you an unforgettable culinary experience;
Start your culinary exploration with a taste of the traditional dishes of the Verdon region; These include the famous Sisteron lamb, renowned for its tenderness and delicate flavour; Serve with seasonal vegetables and roast potatoes for an explosion of flavour;
Local produce also plays a key role in the gastronomy of the Gorges du Verdon; Our goat's and sheep's cheeses, made by hand on farms in the region, offer unique aromas and a creamy texture; Serve with a crusty baguette and a touch of local honey for a perfect marriage of flavours;
Another must-do activity is visiting the local markets; You'll discover a variety of fresh, regional produce; Juicy fruit, colourful vegetables, aromatic herbs and artisanal products await you;
Last but not least, discover the wines of the region to accompany your meal; The Verdon vineyards produce AOC wines such as Provence rosé and powerful red wines; Let our local experts help you choose the perfect wine to accompany your meal; There are so many reasons to spend your holiday near the Gorges du Verdon!
Practical information for your stay in the Gorges du Verdon
Here's some practical information to help you plan your stay in the Gorges du Verdon and make the most of this magnificent region;
There are several options for reaching the Gorges du Verdon; If you're travelling by car, you can take the A51 motorway from Aix-en-Provence or the A8 from Nice; The nearest airports are Marseille and Nice, where you can hire a car to continue your journey; Regular bus services also cover the region;
The best time to visit the Gorges du Verdon depends on your preferences; The months of May to September offer pleasant temperatures and are ideal for water sports activities; If you prefer to avoid the tourist crowds, we recommend the months of May, June and September; For hiking enthusiasts, spring and autumn offer magnificent scenery and milder temperatures;
So make sure you're properly equipped for your trip; Bring comfortable hiking boots, a hat, sunglasses and sun cream to protect yourself from the sun's rays; And don't forget to bring a bottle of water to stay hydrated throughout your excursions;
Are you ready for a memorable experience in the Gorges du Verdon without breaking the bank? Look no further and book your affordable break in this magnificent region of France today; If you want to be sure of securing a rental at one of our star-rated campsites, book now; our campsites are very popular in high season! What's more, by booking in advance, you can take advantage of special rates and be sure of the availability of the accommodation of your choice; Some of our campsites even offer special deals for extended stays, allowing you to save even more;
If you have any questions about our offer or about booking your stay, please do not hesitate to contact our team; And don't hesitate to ask for advice and guidance from local tourist offices; They will provide you with up-to-date information on activities, events and attractions in the area;
Now that you've chosen and booked your cheap campsite in the Gorges du Verdon, your family camping holiday in the Alpes-de-Haute-Provence is sure to be memorable!