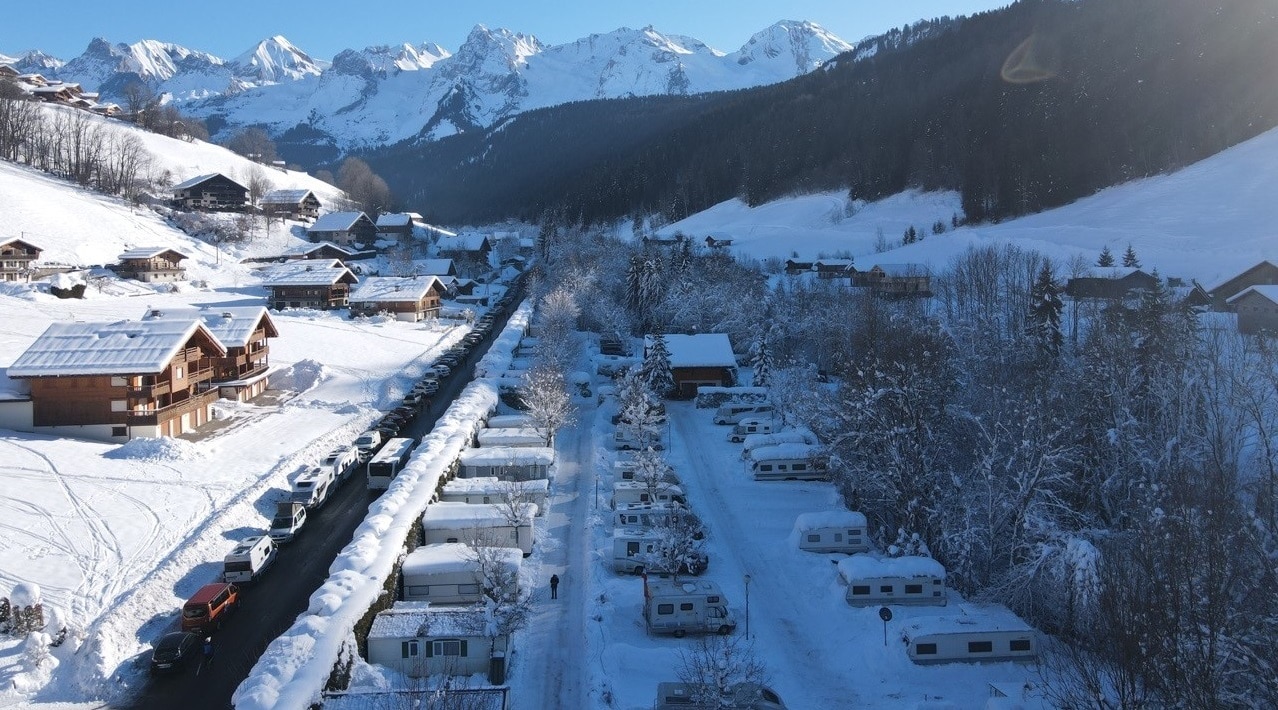 Any questions?
Questions fréquemment posées
Is it possible to arrive and leave on other day than Saturday?
At Campasun Camping Le Clos du Pin, you can arrive and leave when you want. When it is the low season, minimum 2 nights, but in the high season minimum 6 nights. We stay at your disposal to talk with you about your vacation plans.
Can we stay with our pets?
Dogs and cats are welcome at the campsite. With their vaccination booklet up to date, you can spend your vacations with your pets in Haute-Savoie. Category 1 and 2 dogs are not allowed.
Rentals & Pitches
How many people are allowed in the rentals?
We specify in the details of each rental the maximum number of people. For insurance purposes and for comfort we cannot exceed this threshold. Depending on availability, you can book pitches or entals sibe by side. Contact us.
Can we place a tent on our rental ?
It is possible to have an additional rentar nearby, but it is not possible to have a tent on your rental. We can not exceed quite a few number of people in a rental, for safety and comfort.
Are sheets and towels included?
In your location, you have pillow and blankets. We can also rent you sheets and shower towels. Do not hesitate to ask for it during your reservation.
Are barbecues allowed?
For safety reasons, charcoal barbecues are banned. Appliances with open flames are bounce on the campsite. Nevertheless, plancha and gas barbecue are allowed.
Reservation & Payment
We have to book in advance to stay at the campsite?
Because some periode are really request, we encourage you to book your stay in advance. Contact us for more information.
How far in advance we have to book ?
We unlock reservation in November. During school vacations, we recommended you to book early. The balance is required 2 months before, so make an option for your stay as soon as possible.
I have any confirmation of my reservation, is it normal?
It is possible that the emails land in spam. Don't hesitated to look this side! if it is not in your spam, contact us, and we will send you an other email.
Can we pay with vacation vouchers?
We accept ANCV. We just have this one approval.
When and how we could pay for our stay ?
We required you a deposite of 25% at your reservation, to secure your rental/site. The balance must be paid 30 days before your stay.
Terms of payment
Will a deposit be necessary ?
For rentals, we ask for a deposit of 500 euros. For locations, we ask any deposit. We take bonds with a bank loan or in cash.
Is it possible to book rentals or pitches next to each other?
If we have availability and possibilities, yes. For this request, please contact us in advance.
What is the cost for the cleaning package? What does it involte ?
The cleaning package costs between 70 and 100 euros. You don't have the responsabibility of cleaning up befor you live the rental. Thank you for emptying your garbage and doing your dishes.
Can we have in advance the number of the location ?
Unless a specific number is required, we can readjust the allocation of pitches according to specific requests: specific facilities, disability requiring not to be too far from the toilets… Thus, we will communicated to you the number of your site at your arrival.
Is the map of the campsite full size?
The plan is not to scale. It is only given as an indication to allow you to locate the main infrastructures or to get to your location more easily.
During your holidays
Until what time is the campsite accessible?
The entrance gate is open until 11 pm. Beyond that, you will have to park your vehicle outside and walk around the campsite. For late arrivals of campers and caravans, a night watchman is present. In this case, please contact so we can make the necessary arrangements.
Is it possible to have visitors ?
yes, it is possible to receive visitors during your stay. For security reasons, please inform us at the reception.
I would like to report a problem. Who should I contact?
Don't wait the end of your stay to let us know about any unexpected event. We are at your disposal 7 days a week at the reception. Your satisfaction is the priority for all our teams.
Is it possible to prolong my stay?
Before your arrival or on site, you can extend your stay depending on our availability. Don't hesitate to ask us as soon as possible so as to have a great stay.
Can we come at 7pm ?
We understand that it is not always possible to comply with the reception's schedule. So we do our maxium to welcome you in the best conditions even beyond the opening hours of the reception. It is important to inform us if this situation will come.
Can we put a second vehicle on our site?
For an additional fee, a second vehicle may be allowed if possible on your rental. Thank you to inform us for the organization of your stay.
Insurance & Cancellations
What are the reasons for cancellation covered by the cancellation insurance ?
How do I get reimbursed by the insurance company?
If your situation meets the conditions covered by the insurance, please contact them by email at: sinistre@declare.fr. You will then have to complete a folder and will be able to follow its progress from their website. For confidentiality reasons, we can't informe you of the processing of your requests. You have to pass through Gritchen.
Can we change the dates of our stay?
In case of unplanned, we can delay or advance your stay, below some conditions. Contact us as soon as possible so that we can respond at your requests.
I don't take the cancellation insurance. Can I request a repayment ?
At the moment of the reservation, we systematically propose the cancellation insurance allowing to cover your stays. Without it, any refund can be requested except in cases of force majeure defined by the government. A possible postponement could nevertheless be envisaged according to our possibilities. Do not hesitate to contact the reception.