2 campsites in the Verdon
Camping near the Gorges du Verdon: enjoy a privileged holiday in the heart of nature..;
Do you fancy a holiday in Provence with your children or friends? Treat yourself to a camping holiday and enjoy this magnificent region of southern France; A sunny holiday awaits you at a Verdon campsite;
Campasun welcomes you to one of its campings in the south of France, all comforts – accommodation (mobile home rental, unusual accommodation, pitches) and star services (restaurant, water park with swimming pool…).
Discover the Campasun campsites in the Verdon for your holidays in the PACA region in comfortable accommodation
Deciding on the camping in the Verdon perfect for your stay can be a complicated task. Campasun narrows your choice by presenting the three best campsites near the Gorges du Verdon: Camping de l'Aigle, Camping International d'Aups and Camping Le Soleil.
From Aiguines to Esparron-de-Verdon, you'll find THE rental that's right for you, for the holiday of your dreams in Provence-Alpes-Côte-d'Azur! Whether you choose to rent a pitch or a mobile home;


Camping International
Aups (83)
Discover this campsite

A stay in Aups in the Var: Camping International d'Aups

Another campsite in the Verdon proposed by Campasun – Camping International d'Aups; This Provence campsite offers you a relaxing holiday with family or friends, with accommodation or pitches to rent; From mobile homes to spacious plots of land with public sanitary facilities, you'll enjoy a comfortable stay in Provence-Alpes-Côte-d'Azur!

And as well as cosy accommodation, you'll benefit from quality services (water park with heated pool and waterslide, jacuzzi hire and restaurant with a varied menu), whatever type of rental you book;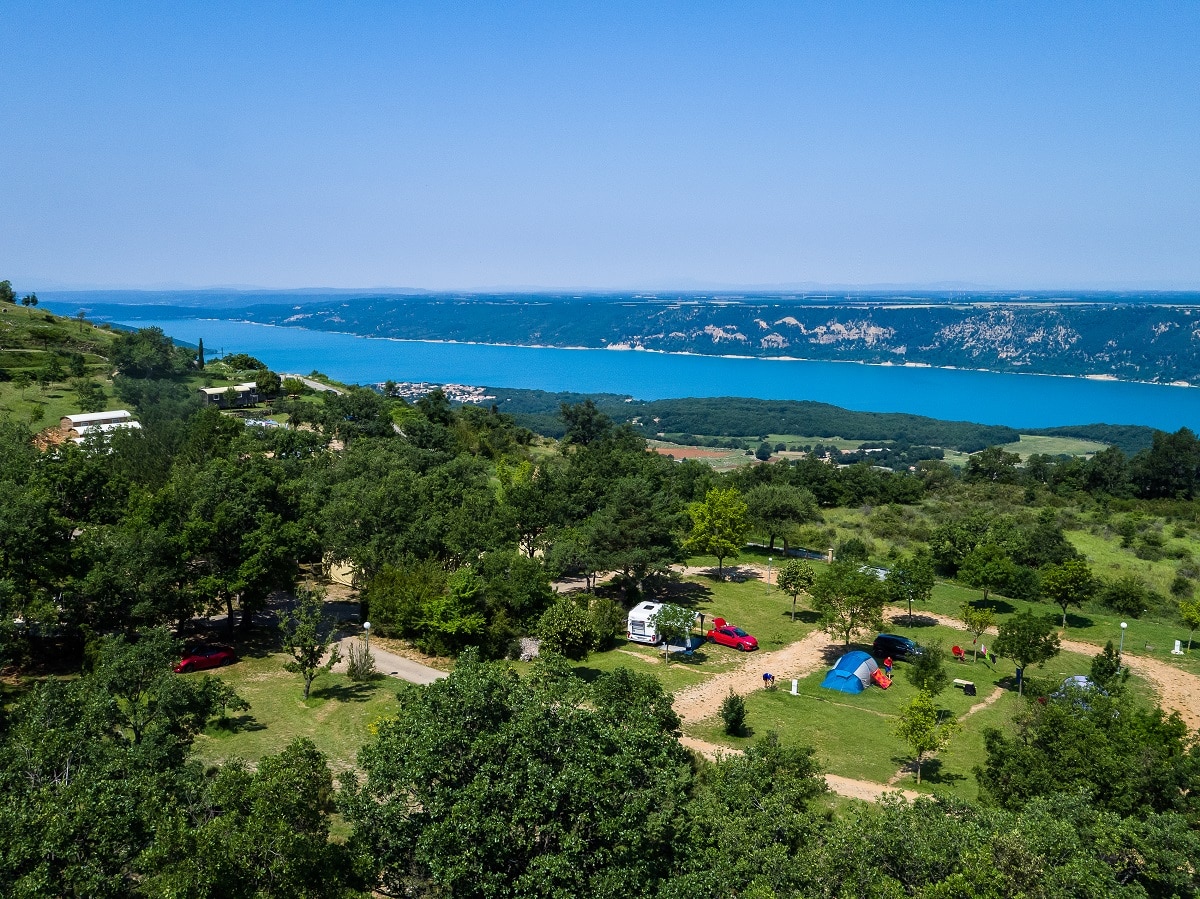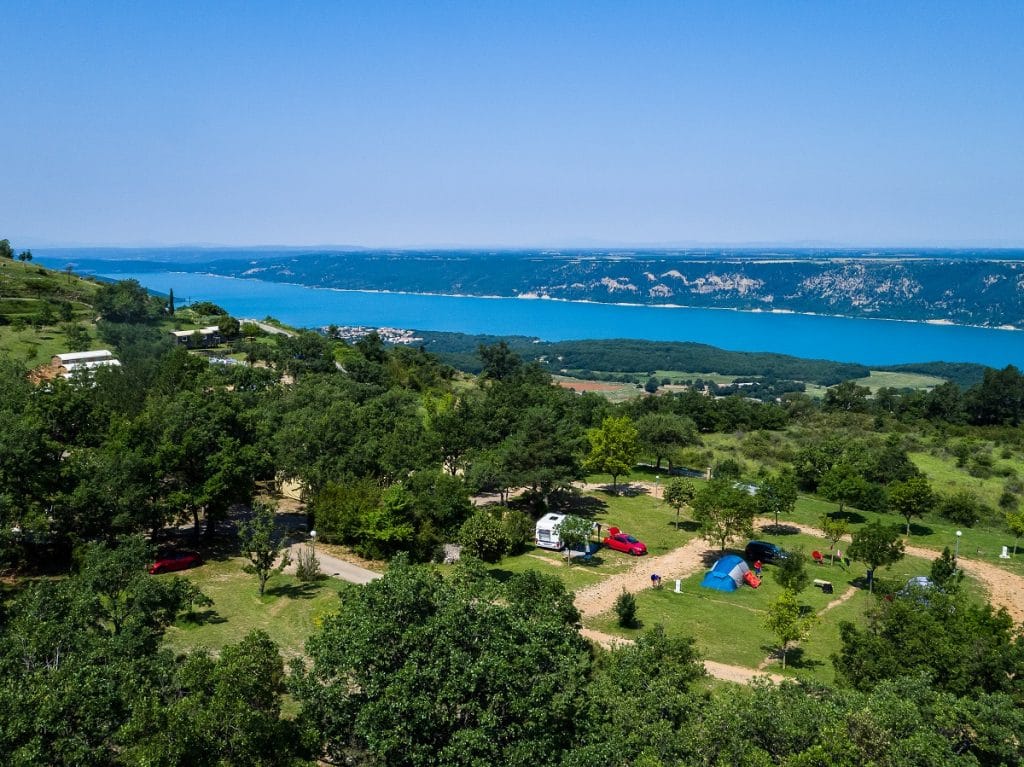 Camping de l'Aigle
Aiguines (83)
Discover this campsite

Holidays at Aiguines in the Var: Camping de l'Aigle

Enjoy a privileged stay in Aiguines by choosing a campsite in the Verdon; Campasun opens the doors to Camping de l'Aigle; Our establishment offers comfortable mobile homes and unusual accommodation to rent, as well as spacious pitches for holidays with your children, your partner or your friends;

What's more, our campsite offers top-class services: a restaurant serving delicious food and a non-private jacuzzi; Finally, our campsite near the Gorges du Verdon offers a privileged view of Lake Sainte-Croix and is located close to the region's superb spots such as the Gorges du Verdon and Castellane; Ideal!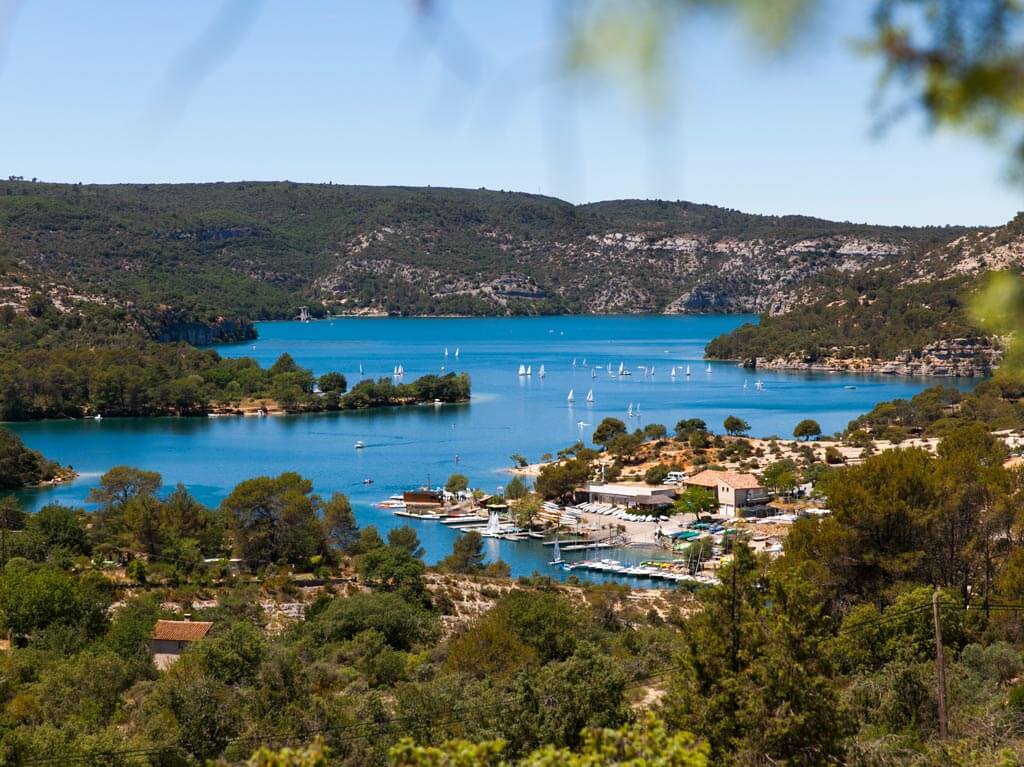 Camping Le Soleil
Esparron de Verdon (04)
Discover this campsite

Relaxing nights in Esparron-de-Verdon in the Alpes-de-Haute-Provence: Camping Le Soleil

Last but not least, discover our campsite near the Gorges du Verdon, Camping Le Soleil; Our campsite in Esparron-de-Verdon invites you to enjoy an exceptional holiday in the heart of nature; Take advantage of our wide range of accommodation to rent – from traditional mobile homes to unusual accommodation – or our spacious pitches;

To make your holiday with your children or friends as comfortable as possible, we provide all the facilities you need for everyday life, as well as facilities for young and old alike (playground, sports field, bowling green, etc.); Ideally located near the Esparron-de-Verdon lake, you don't need a swimming pool to take the plunge!
The towns around our campsites in the Verdon
Explore the natural wonders of the Gorges du Verdon during your camping holiday in the Verdon..;
Immerse yourself in the heart of the natural landscape of the Gorges du Verdon, a real gem that's sure to amaze you. Located in the Verdon region, these gorges offer breathtaking scenery, sculpted by the river as it winds its way through vertiginous cliffs.
Possible activities in the Gorges du Verdon during your camping holiday
For lovers of adventure and excitement, water sports are a must; Kayak or canoe down the river, beat the rapids or simply enjoy a refreshing swim in the crystal-clear waters of the Verdon; Hiking enthusiasts will be delighted by the many trails that criss-cross the gorge, offering panoramic views at every turn; And to relax after all those adventures, opt for one of our cosy Campasun campsites!
The must-see viewpoints of the Verdon
Ne manquez pas les points de vue les plus spectaculaires des Gorges du Verdon. The Dent d'Aire viewpoint will leave you speechless; La route des Crêtes vous réserve également des paysages époustouflants, avec des falaises vertigineuses plongeant dans les eaux turquoises du Verdon. On your epic journey through the Gorges du Verdon a privileged fauna and flora. And after your discoveries, come and relax at one of our campsites Campasun – Camping de l'Aigle, Camping l'International d'Aups or Camping Le Soleil.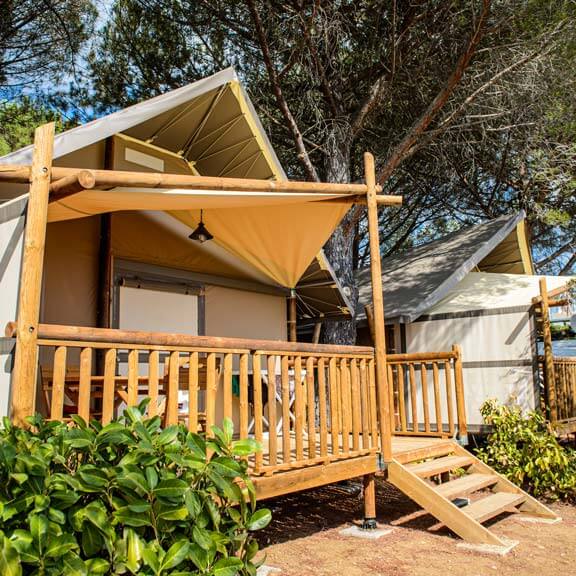 Activities and entertainment at a campsite in the Verdon for a successful holiday with children or friends
Activities in the campsite
Spaces and games for children
During your stay in Provence-Alpes-Côte-d'Azur, your Verdon campsite will be much more than just a place to stay; Campasun campsites offer you a wide range of activities and entertainment to make your holiday even more memorable.
Sports holidays in Provence-Alpes-Côte-d'Azur: the facilities on offer at campsites
Profitez des installations modernes de chaque camping lors de votre stay in the Verdon. Some of our campsites have a water park with a heated swimming pool where you can relax in the Provencal sunshine; Each camping vers les Gorges du Verdon offers a children's play area and some sports fields for fun with family and friends. You'll also find a communal jacuzzi at the l'International and l'Aigle campsites;
Camping entertainment in the Verdon – fun holidays in Provence
The entertainment on offer at Campasun campsites will delight young and old alike; Themed evenings, concerts and shows will entertain the whole family and create a friendly, festive atmosphere at our camping du Verdon. Some campsites also offer visitors the chance to discover the various night markets around the site;
Discover the cultural treasures of Provence-Alpes-Côte-d'Azur during your camping holiday near the Gorges du Verdon
During your stay in Provence-Alpes-Côte-d'Azur, don't miss the chance to immerse yourself in the cultural treasures that dot this region of southern France; Between picturesque villages, historic châteaux and Provençal gastronomy, you'll be immersed in a captivating wealth of culture; After all that excitement, spend a restful night at a Verdon campsite;
The picturesque villages of the Verdon
The Verdon villages are full of charm and authenticity; Stroll through the the cobbled streets of Moustiers-Sainte-Marie, famous for its handmade earthenware and its church perched high above the town. Explorez Riez, une ancienne cité romaine aux vestiges bien conservés, ou encore Aiguines, offrant une vue imprenable sur le lac de Sainte-Croix. After exploring each village, relax in your campsite rental near the Gorges du Verdon;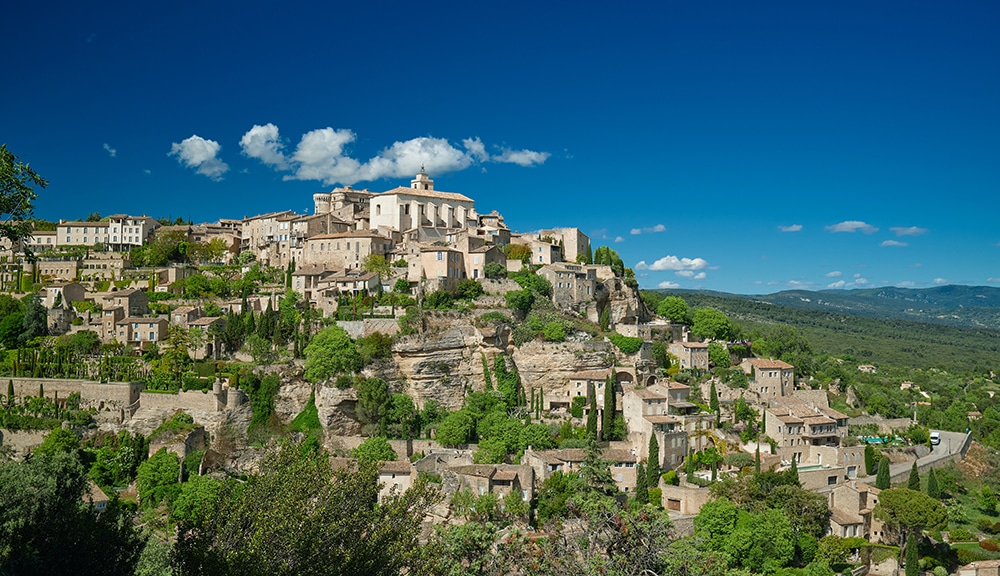 Castles to discover on your camping holiday in the Verdon
The castles that dot the region are testaments to its history. Visit the Château d'Allemagne-en-Provence, dating from the 11th century, or Château de Trigance, perched on a cliff and offering panoramic views of the surrounding area.
Immerse yourself in the medieval atmosphere of these places steeped in history; And after this medieval epic, enjoy a relaxing evening in your comfortable accommodation in one of our campings Campasun !
Local gastronomy: enjoy a special tasting during your stay at a campsite near the Gorges du Verdon
The Verdon region is also renowned for its Provencal gastronomy, which will delight your taste buds. Taste the sun-drenched flavours of olive oil, Provencal herbs and local products such as goat's cheese and local wines.
The colourful markets where you can discover these delicacies and enjoy the lively, friendly atmosphere. Once your belly is full, take the time to digest and then return to the comfort of your camping in the Verdon!
Book your stay in the Verdon now and prepare for an exceptional cultural immersion in the heart of Provence-Alpes-Côte-d'Azur; Our Campasun campsites look forward to welcoming you to their comfortable accommodation and star-rated services (from the restaurant to the swimming pool and children's play area).
By opting for our campsites, you'll be ideally placed next to lakes – Lac de Sainte-Croix and Lac d'Esparron-de-Verdon – but also close to the area's finest attractions – the Verdon Gorge to villages and towns (such as Castellane).