Camping de l'Aigle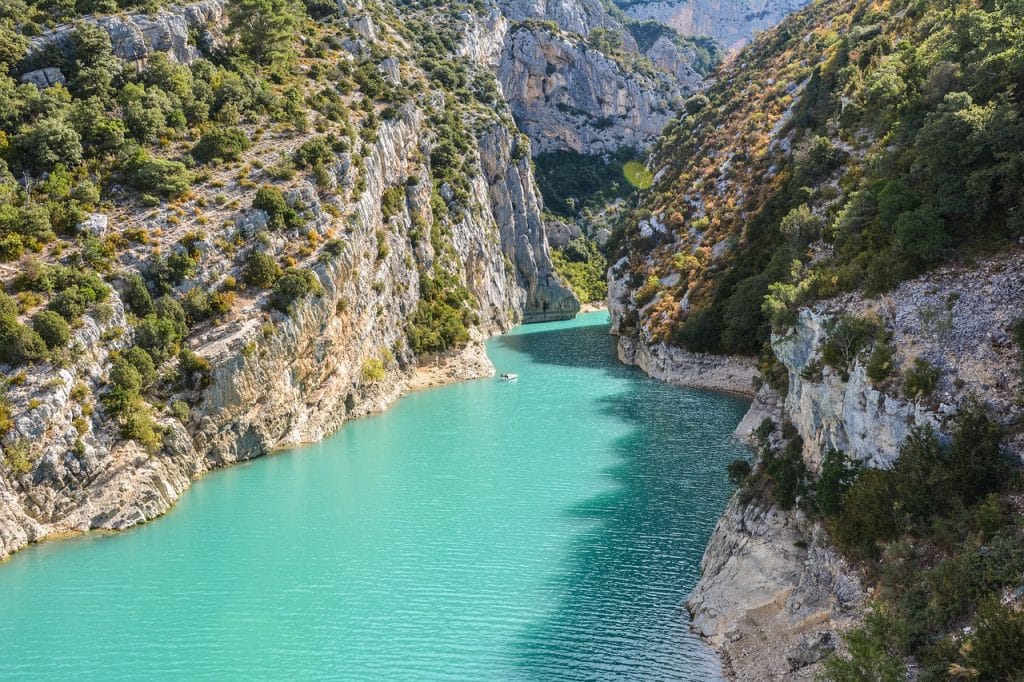 Camping with a view on the Lake of Sainte Croix
in Aiguines, in the Verdon
At the entrance of the Gorges du Verdon and perched above the Lake of Sainte Croix, the 3-stars campsite Aigle, 2 minutes walk from the village of Aiguines offers you to stay or to eat in a fairytable setting.
From dawn to dusk, you will enjoy a fantastic panorama and an extraordinary view on the lake of Ste Croix, which make this place unforgettable and astonishing.
Facing the Plateau de Valensole and the Valley of Moustiers, the Camping de l'Aigle offers you a stay in the open air in the Gorges du Verdon, with the eyes riveted on superb landscapes, in a warm and family atmosphere.
Pitches & Rentals for Unusual Holidays in the Verdon
On its "restanques" (terraced) land, the Aigle campsite has turned its pitches into little bucolic corners. You can pitch your tent there quietly, always with a breathtaking view on the lake of Sainte Croix.
For those who want more comfort during their stay in the Gorges du Verdon, we offer many unusual accommodations: Pod, Roulotte, Eco Lodge, and even Bulle Cocooning for unforgettable vacations in front of the Lake of Sainte Croix.
You can also relax in the new Jacuzzi area to enjoy the mild summer weather.