2 campsites around Draguignan
Campsite near Draguignan: discover the starred Campasun campsites in the region
If you'd like to discover Draguignan during your holiday, be sure to book a stay at one of our star-rated Campasun campsites in the Var, Provence-Alpes-Côte d'Azur region;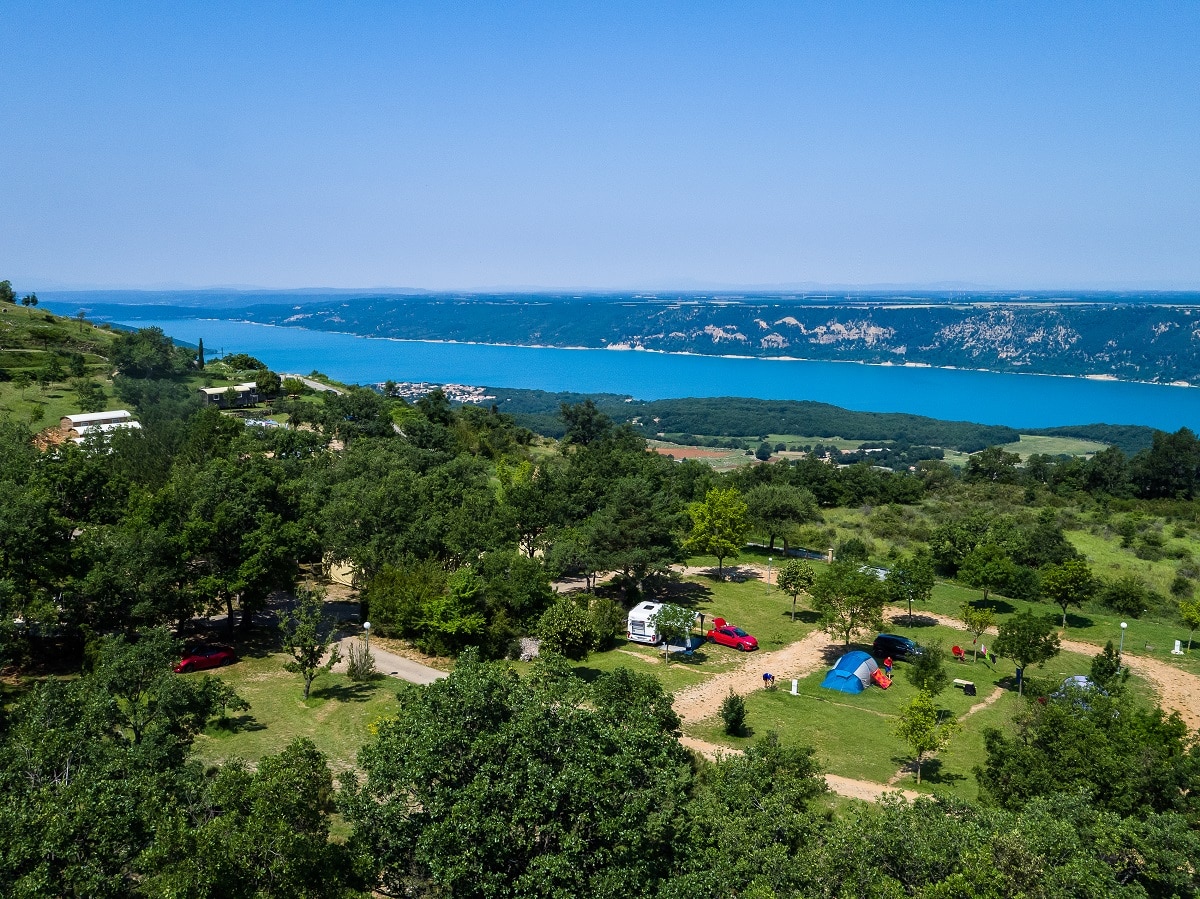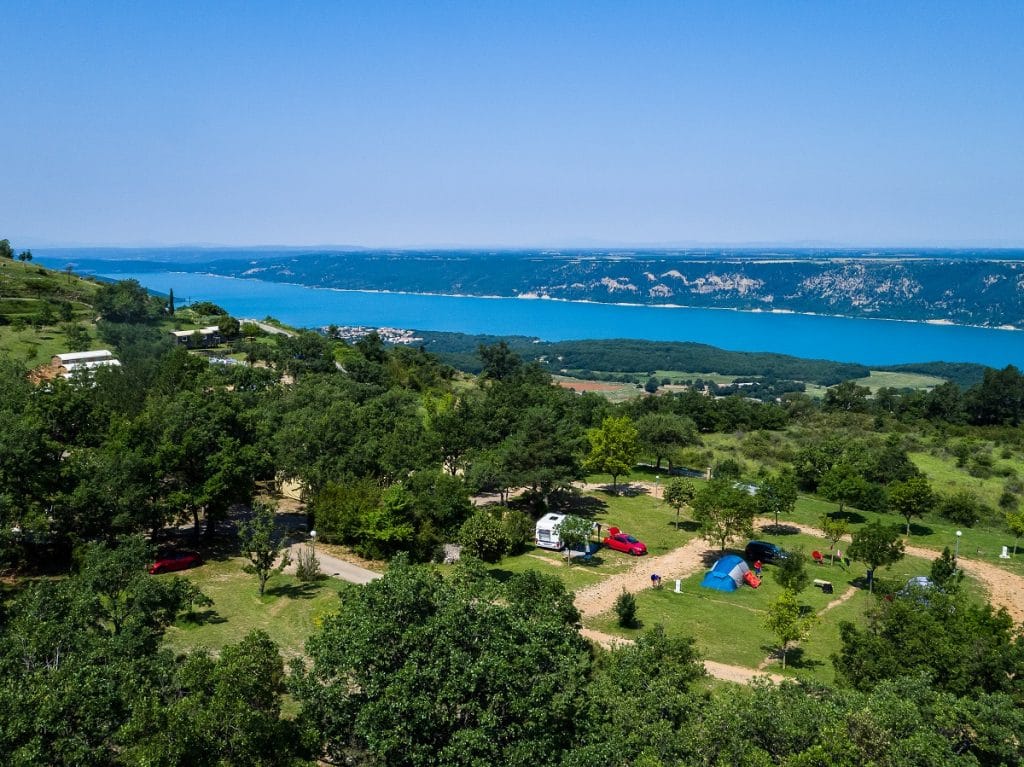 Camping de l'Aigle
Aiguines (83)
Discover this campsite

Camping de l'Aigle at Aiguines: a haven of peace in the heart of the Var countryside

Discover Camping de l'Aigle, a haven of peace nestling in the heart of the magnificent Provence-Alpes-Côte d'Azur region, in the Var département; Located in Aiguines, this campsite near Draguignan is set in magnificent surroundings; Camping de l'Aigle is ideally nestled close to Lake Sainte-Croix and the famous Gorges du Verdon; You'll be able to enjoy refreshing swims, canoeing, hiking and fishing in complete tranquillity;

Camping de l'Aigle offers spacious, shaded pitches for your tent, caravan or motorhome, with all the services you need; If you prefer more comfort, opt for one of our charming, fully-equipped mobile homes; In your rental, you'll find everything you need to spend some quality time with family and friends;

A friendly, dynamic team will be on hand to make your stay as enjoyable as possible; Take advantage of the campsite's many facilities, including a swimming pool and paddling pool, sports ground, restaurant, children's play areas and relaxation areas; What's more, entertainment and themed evenings are organised regularly to keep both young and old entertained;

Near the Camping de l'Aigle, as well as visiting Draguignan, don't miss the charming village of Aiguines, with its picturesque narrow streets and medieval castle; You can also explore typical Var villages such as Moustiers-Sainte-Marie and Aups, renowned for their local crafts and colourful Provencal markets;

For a rejuvenating holiday close to nature and the beach and not far from Draguignan, choose Camping de l'Aigle in Aiguines; Book now for a unique experience in the heart of the Var countryside!


Camping International
Aups (83)
Discover this campsite

Camping International d'Aups in Aups: soak up the authenticity of the Var

Camping International d'Aups is a little jewel nestling in the heart of the charming Provencal village of Aups, in the Var department of south-east France; Immerse yourself in the authenticity of the region and enjoy a memorable holiday at this ideally located campsite; Camping International d'Aups welcomes you to its unspoilt natural setting, ideal for relaxation and discovery; Take advantage of our spacious, green pitches to pitch your tent or motorhome; If you prefer more comfort, opt for a fully-equipped mobile home, where you'll feel right at home (fully-equipped kitchen, air conditioning, wifi, dishwasher…);

During your stay, let yourself be seduced by the friendly atmosphere that reigns at the campsite; Take advantage of the pool to cool off in the Provencal sunshine, take part in the sports tournaments organised on site or simply relax on one of the shady terraces; Children won't be left out in the cold thanks to the play areas and activities dedicated to them: as well as the swimming pool, our campsite has a water park with slides that will delight your children;

From Camping International d'Aups, near Draguignan and Fréjus, discover the treasures of the Var region; Stroll through the picturesque streets of Aups, famous for its farmers' market where you can pick up quality local produce; And don't forget to visit the magnificent Gorges du Verdon, a veritable natural gem with breathtaking scenery;

Outdoor enthusiasts will be delighted by the many activities available close to the campsite; Hiking, mountain biking, climbing, canoeing, kayaking… There's something for every taste and level; In the evening, take time to savour the local cuisine in one of the village's typical restaurants;

Enjoy authentic, rejuvenating holidays at Camping International d'Aups; Book now and discover the beauty and richness of the Var region!
Departments and towns of our campsites around Draguignan
Activities and places to visit in Draguignan and the surrounding area: between culture and nature
During your stay near Draguignan, you will have the opportunity to discover a region rich in activities and places of interest; Soak up the local culture and explore the natural treasures surrounding this charming Var town;
Start with a visit to Draguignan, famous for its historic heritage and pleasant little streets; Take a stroll through the town centre and discover the Clock Tower; And don't miss Saint-Michel Church and the Marché-Neuf fountain in the Place de la Halle;
For art lovers, the Musée des Arts et Traditions Populaires is a must; Explore its collections, which showcase the region's crafts and traditions; You can also discover the town's history through exhibitions at the municipal museum and the Musée de l'Artillerie;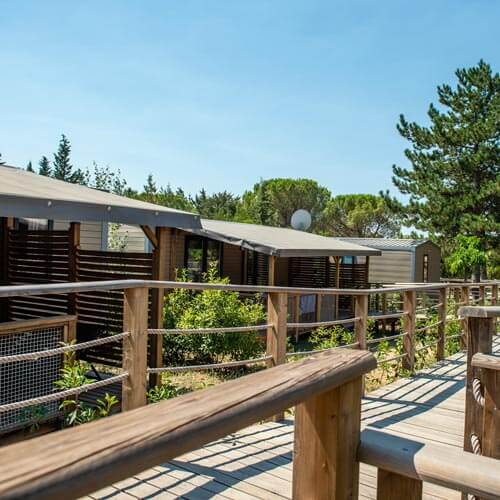 If you're attracted by nature, the area around Draguignan is full of magnificent sites; A few kilometres away, the Gorges du Verdon invite you to marvel at their spectacular scenery; Go hiking along the paths that wind through the gorges, or opt for a kayak trip for a more intense experience;
Lake Sainte-Croix is the ideal place for a relaxing break; Take advantage of the turquoise waters for swimming, pedal-boating or simply relaxing on the beaches; Water sports enthusiasts will also find plenty to do, with sailing, paddle-boarding and jet-skiing on offer;
The town of Fréjus, in Provence-Alpes-Côte d'Azur, is also a must-see during your stay at one of our star-rated campsites in the region; The town boasts a rich historical heritage with its Roman amphitheatre and aqueduct; Fréjus is also a spa town and a seaside resort with beaches and a marina;
Finally, don't leave the region without exploring the charming villages surrounding Draguignan; Tourtour, one of France's most beautiful villages, offers exceptional panoramic views over Provence; Flayosc, Roquebrune-sur-Argens, Lorgues and Bargemon are also well worth a visit for their authentic Provencal charm, not forgetting the town of Saint-Raphaël and its ideal location on the Côte d'Azur;
Between culture and nature, Draguignan and the surrounding area is a destination that will meet all your expectations; Make the most of your stay to discover the hidden treasures of this beautiful Var department;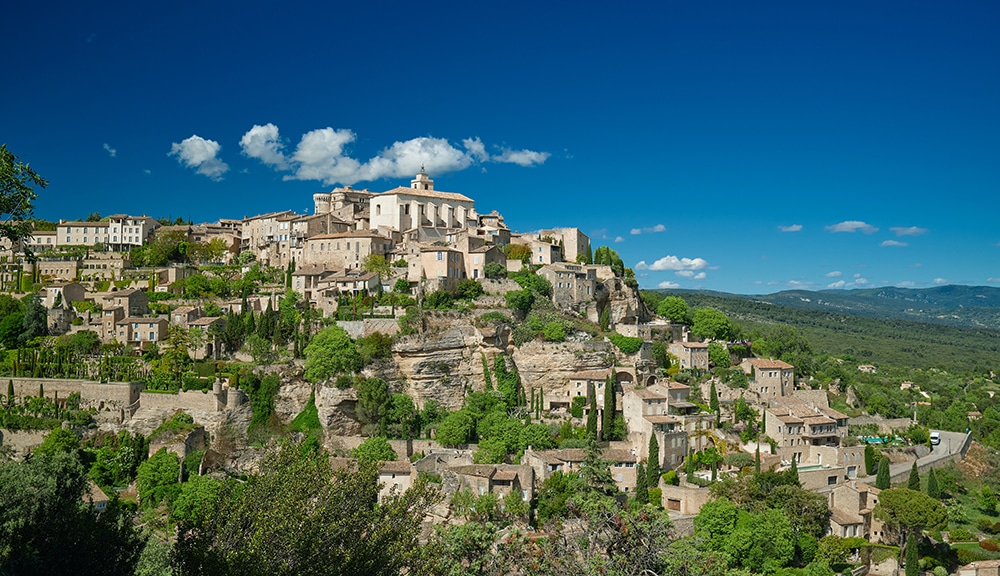 Your holidays at one of our starred campsites near Draguignan
Don't wait any longer to book your camping holiday! The teams at our star-rated campsites welcome you to the Var, in the Provence-Alpes-Côte d'Azur region; If you have any questions about our campsites or a particular area, we'll be happy to help (mobile home rental offer, presence of a swimming pool, water park or play area in the establishment, minimum number of nights, cancellation conditions, price of the stay depending on the campsite…);
If you'd like to receive advice and tips on places to visit near your campsite, please don't hesitate to contact our team, who will be delighted to help you!
Pleasant, relaxing holidays await you at your Campasun campsite near Draguignan!