1 campsite near Apt
Campsite near Apt: stay at Camping les Hautes-Prairies in Provence-Alpes-Côte d'Azur
In a natural and privileged setting, go on holiday at our campsite near Apt in the Vaucluse; Camping les Hautes-Prairies, a 4-star campsite in Provence-Alpes-Côte d'Azur, offers you an exceptional week at affordable prices! These affordable rates include the rental of spacious accommodation or pitches and access to the resort's water park and swimming pool; A holiday of restful nights and fun-filled afternoons awaits you in the south of France; Our estate has been designed with the whole family in mind – adults and children alike!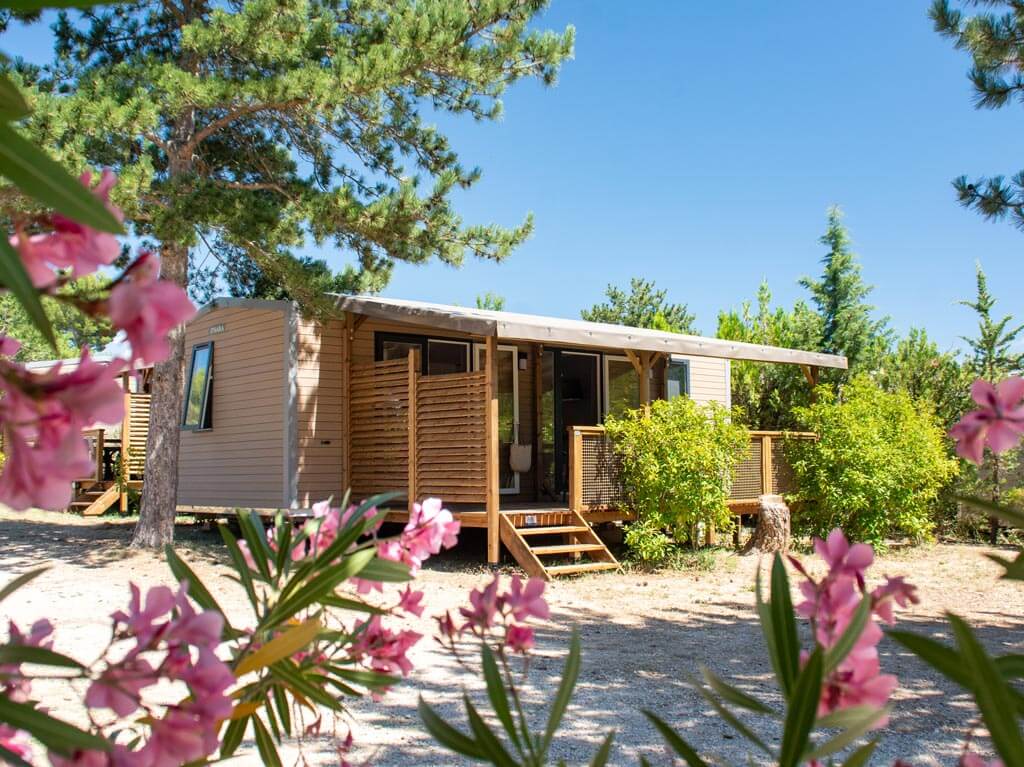 Camping les Hautes Prairies
Lourmarin (84)
Discover this campsite

Comfortable accommodation in the south of France for restful nights close to Apt;

Enjoy a unique holiday at Lourmarin in the Vaucluse thanks to our estate; As one of Campasun's star-rated campsites, Camping les Hautes-Prairies offers you a choice of accommodation to rent; Select the mobile home that meets your expectations in terms of capacity and interior design; This cosy accommodation will accompany you during your stay in Provence-Alpes-Côte d'Azur; You'll have a refreshing night's sleep and a good start to the busy day ahead;
Spacious pitches for nature lovers looking for a holiday in a tent, camper van or caravan near Apt;
While you can rent a mobile home at our campsite near Apt, you can also choose to stay more simply on a pitch in the Vaucluse; Take your tent and camping equipment with you to enjoy your holidays in Provence-Alpes-Côte d'Azur; Our pitches can also be used for a camper van or caravan and have electricity and public sanitary facilities; Whether you choose to rent a tent or a mobile home, you have access to the campsite's water park and its super heated swimming pool; Ideal for an unforgettable week with children or friends!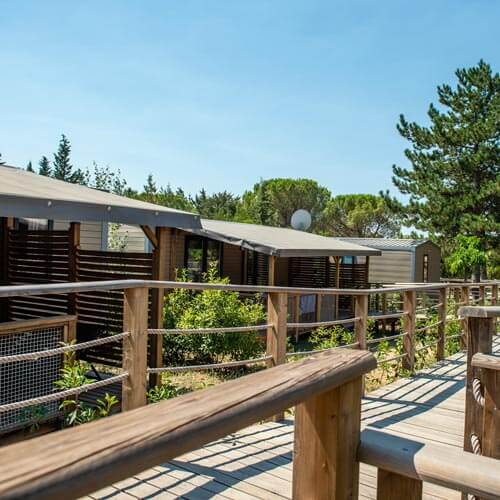 A campsite near Apt with a variety of activities for a fun-filled stay in Provence-Alpes-Côte d'Azur
Activities in the campsite
Spaces and games for children
While holidays are a time for rest and relaxation, they are also a time for sharing activities with friends and family; That's why your campsite near Apt offers a range of activities and entertainment; First of all, enjoy our water park with heated swimming pool in the Vaucluse; As well as offering water at the perfect temperature for diving in, this swimming pool is also a great place to have fun thanks to its large waterslides; Night-time events are also organised at the water park, as are aquagym classes;
And if you prefer activities outside the water? The estate has a volleyball and football pitch, as well as a bowling green; And don't forget our evening entertainment – karaoke and DJ nights!
Take advantage of your stay at our campsite in Apt to explore the Provence-Alpes-Côte d'Azur region;
The Provence-Alpes-Côte d'Azur region is full of treasures to discover during your camping holiday near Apt; Prepare to be amazed by the natural beauty and cultural attractions all around you; Here is a selection of must-see activities and tourist sites to explore;
Explore the Parc naturel régional du Lubéron
Start your adventure by exploring the Parc naturel régional du Lubéron, a veritable natural gem; With its varied landscapes, hiking trails and breathtaking panoramas, the Lubéron offers a unique outdoor experience;
Put on your hiking boots and set off to discover this unspoilt paradise, where nature has surprises in store for you at every turn; Then head home for a well-deserved night's rest after this intense walk in the Lubéron;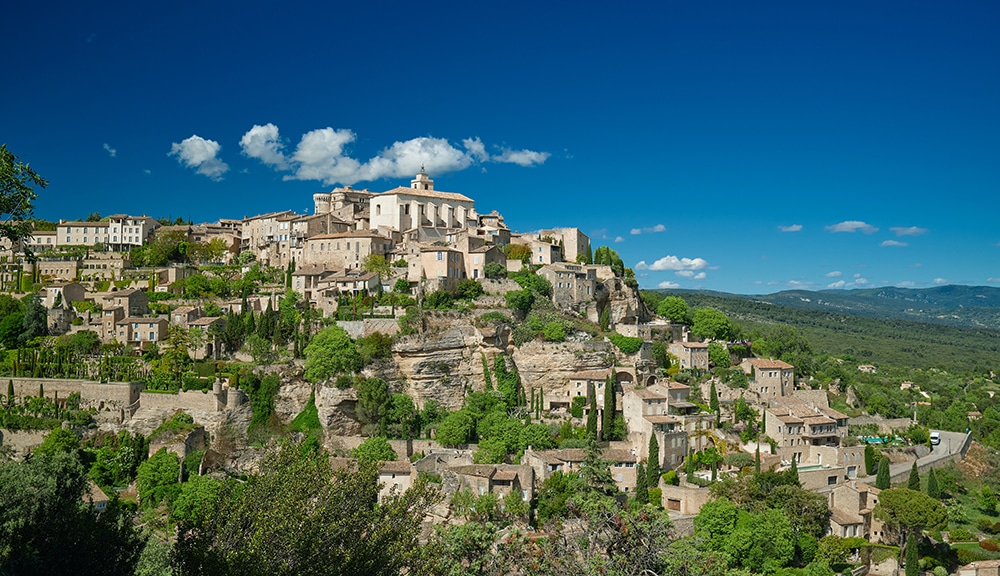 Discover the village of Roussillon
Continue your tour with a visit to the village of Roussillon, famous for its flamboyant ochre; Marvel at the vibrant shades of these coloured earths that adorn the surrounding houses and landscapes; Stroll through the picturesque streets, explore the local art galleries and soak up the unique atmosphere of this authentic village; After this privileged walk, return to the campsite near Apt to recharge your batteries before your next day's holiday;
Stroll through the village of Saint-Saturnin-Lès-Apt
Continue your Vaucluse adventure with a visit to the village of Saint-Saturnin-Lès-Apt; Take a stroll through the streets of a bygone age and discover the town's various points of interest: its 16th-century mill, its 1902 dam, its 10th-11th-century primitive village, its castral chapel, the Placette, the Ayguier Gate and its old village; After this walk through a destination rich in history, return to the campsite to enjoy our evening entertainment or to spend a soothing night before your next activities;
Water sports on the River Sorgue;
Lovers of outdoor activities will be delighted by the possibility of canoeing on the Sorgue river; Let yourself be carried away by the clear waters of the river and admire the enchanting scenery as it passes before your eyes; A refreshing and adventurous experience awaits you, ideal for reconnecting with nature; Once this wonderful adventure is over, all that's left for you to do is relax at our campsite near Apt; Cosy beds await you to get back into shape during your stay in the south of France;
Book your campsite near Apt: ease and availability on the Camping les Hautes-Prairies website
You have chosen our campsite near Apt for your next holiday and would like to book your accommodation without any hassle? The CAMPASUN website makes it easy for you to book in just a few clicks;
Browse our site and discover every mobile home or pitch available to rent for your stay in the south of France; Each mobile home has a detailed description of the interior (bedrooms, living room, bathroom, kitchen) and exterior (terrace with garden furniture), making it easier for you to choose your rental;
Select the dates of your stay and choose the accommodation that best suits your needs and budget at our campsite near Apt; You benefit from total transparency regarding rates and availability in real time;
What's more, our campsite near Apt has special offers and promotions to make your stay even more attractive all year round; Keep your eyes peeled for bargains and discounts, and get great value for money when you book;
Ready to spend your holidays at one of the best campsites in the Luberon? Book now for a night on a pitch or in a mobile home at our Hautes-Prairies campsite; After your week on our estate, share your opinion with other holidaymakers – quality of the accommodation and services offered by our campsite near Apt;