1 campsite in Lourmarin
Camping at Lourmarin: unforgettable family holidays await you in Provence-Alpes-Côte-d'Azur
Imagine your feet in the fine sand and a view of translucent turquoise water; If this holiday is the programme of your dreams, it's time to head off to one of our campings in the Vaucluse. To welcome you during these sunny holidays in the south of France, our campsite in Lourmarin in the Vaucluse, the Hautes-Prairies campsite, opens its doors to you.
Enjoy a comfortable rental of a mobile home, chalet, hotel room or pitch for your weekend or week; Close to the Massif du Lubéron, you'll also have the privilege of being close to some of the most beautiful spots in the region;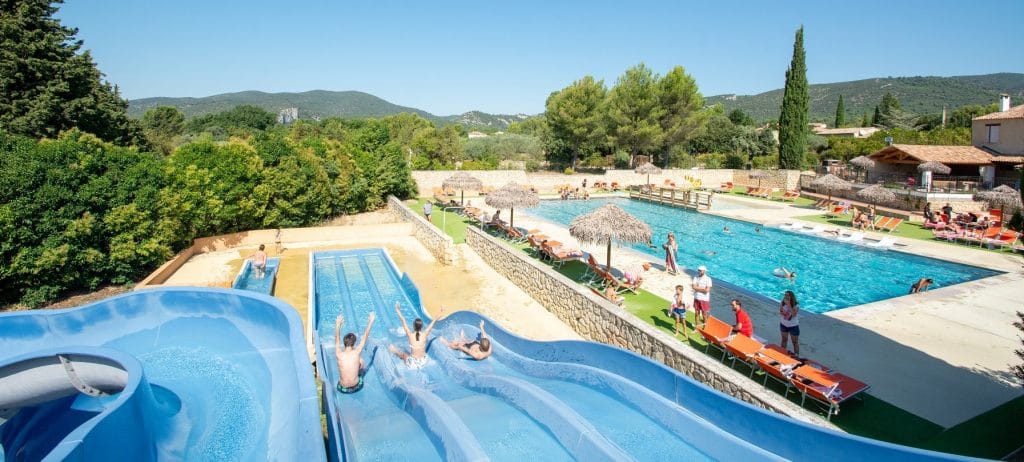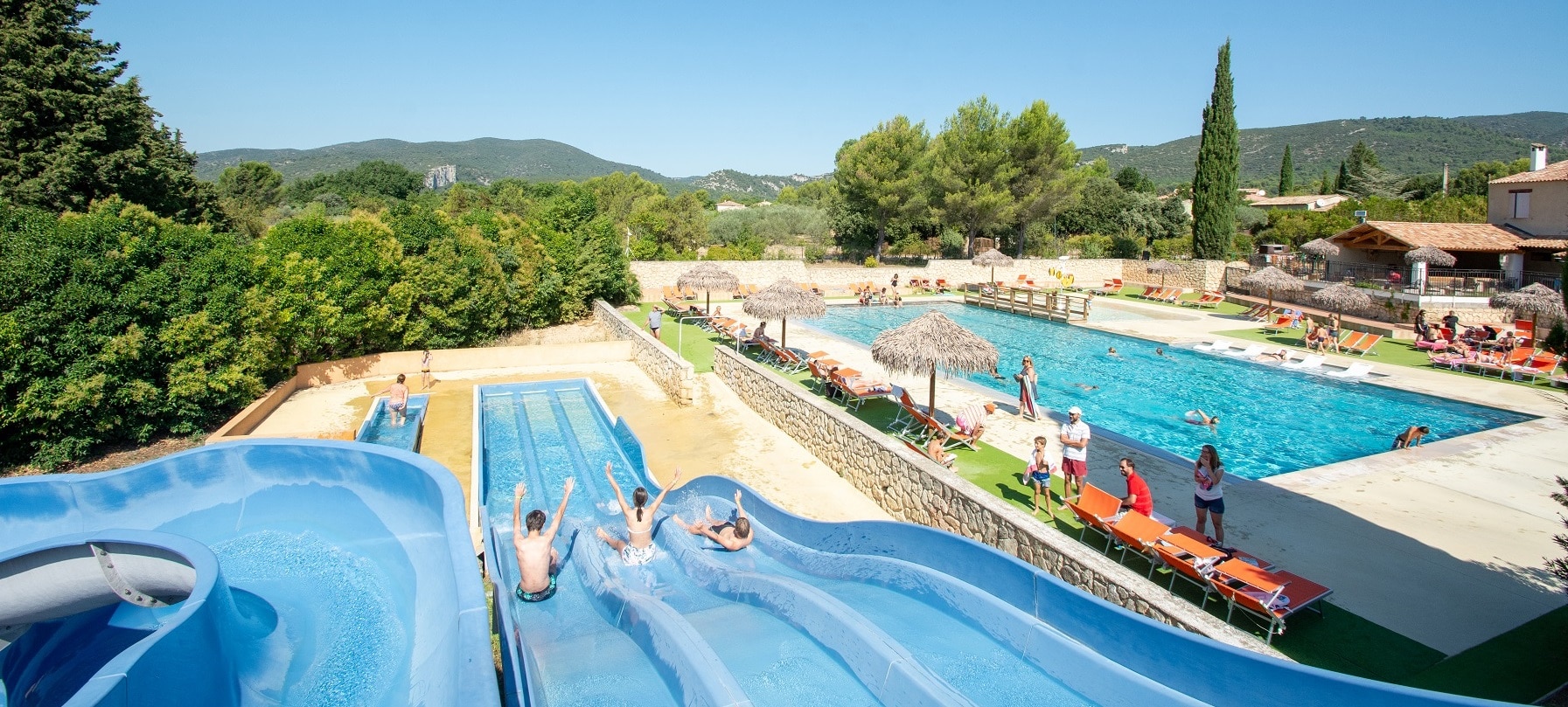 Camping Les Hautes Prairies
Lourmarin (84)
Discover this campsite

Book your stay at camping CAMPASUN in Lourmarin: camping les Hautes-Prairies offers you a wide choice of holiday rentals;

If you're looking for the ideal campsite for your holiday in Provence-Alpes-Côte-d'Azur, look no further than camping les Hautes-Prairies; Set in picturesque surroundings, our campsite in Lourmarin offers an unforgettable holiday experience in the heart of the Provencal countryside; One of the best campsites in the region offers you:

Mobile home rental: spend restful nights at the campsite with our mobile homes and their comfortable bedrooms;
Hire a chalet: enjoy an unusual holiday in special accommodation with your family, children or friends!
Hotel room rental: take advantage of our comfortable rooms to recharge your batteries before discovering Provence-Alpes-Côte-d'Azur
Pitch hire: to be at one with nature, take advantage of one of our spacious pitches for tents, caravans and motorhomes.

Our Lourmarin campsite is waiting to offer you the comfort of your choice of accommodation or pitch; With every rental in the south of France, you have access to all the facilities, activities and entertainment!
Enjoy a star-rated stay at our exceptional campsite: facilities, activities and entertainment
The facilities and services are designed to offer you the make the most of your stay in Provence-Alpes-Côte-d'Azur. What's more, you'll never be bored at our camping in Lourmarin! For adults and children alike, we have thought of the whole family when designing our facilities and activities:
Water park: this water park boasts a large 300m² heated swimming pool! Slides and a jacuzzi complete this huge pool, which is heated from April to September; Ideal for playing with the kids or lounging by the pool!
Activities and entertainment: sports tournaments (pétanque, football, volleyball), DJ evenings, treasure hunts and night-time swimming – you're in for a treat during your holidays in the Vaucluse!
Services: from the restaurant to Wi-Fi, our Lourmarin campsite offers you all the services you need for a relaxing holiday in Provence-Alpes-Côte-d'Azur;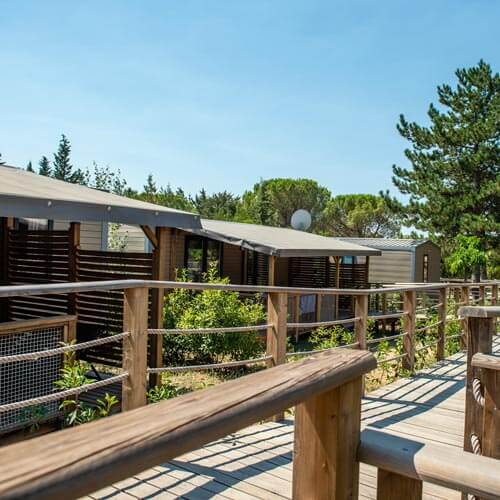 Visit Lourmarin on your dream camping holiday in the south of France
Once you've settled into your camping in Lourmarin, camping les Hautes-Prairies, it's time to explore the wonders of the town. Between its charming village and the stunning natural landscapes, Lourmarin is full of opportunities for unforgettable discoveries during your holiday at one of the most beautiful campsites in the area.
Lourmarin, a Vaucluse town steeped in history
Stroll through the picturesque streets of Lourmarin and soak up its unique Provencal atmosphere; Admire the stone houses, colourful facades and magnificent flower gardens;
Be sure to take a halte to the famous Château de Lourmarin, a site steeped in history and offering panoramic views of the surrounding area. Discover the other must-see sites in this Vaucluse town:
the belfry of Lourmarin
le Pont à coquille
the tomb of Albert Camus
the church of Saint-André-et-Saint-Trophime
Château Fontvert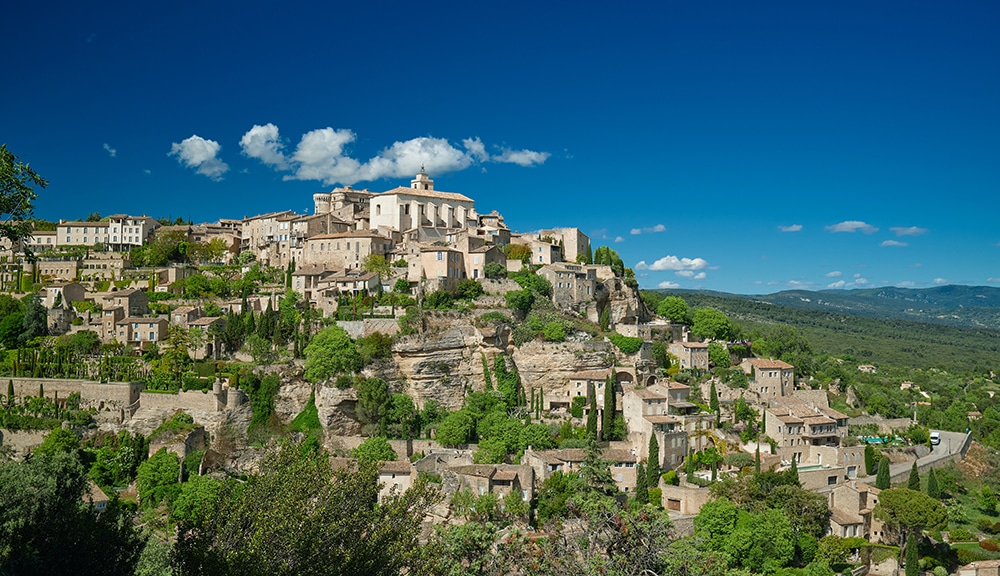 Green countryside in Provence-Alpes-Côte-d'Azur: the pretty village of Lourmarin in the Vaucluse
For nature lovers, the area around Lourmarin offers endless opportunities for exploration;
Hike the trails that cross the surrounding hills, offering breathtaking panoramas of the Provencal countryside. You can also take advantage of the nearby lakes and rivers to swim, relax and recharge your batteries in contact with nature.
After discovering the village, it's time to return to our campsite in Lourmarin, camping les Hautes-Prairies;
Your mobil-home or chalet with comfortable bedrooms await you for a restful night before your next activities the following day in Provence-Alpes-Côte-d'Azur!
Explore the Vaucluse when booking a campsite in Provence-Alpes-Côte-d'Azur: discover the Massif du Lubéron
During your camping holiday in Lourmarin, visit the town and the wonders of the Vaucluse; Not far from our campsite, discover the Massif du Lubéron;
This massif stretches from the Alpes-de-Haute-Provence to the Vaucluse and includes the emblematic Grand Lubéron and Petit Lubéron mountains; Culminating at an altitude of 1125 metres, you'll love this special trip to the south of France!
You'll also have the pleasure of discovering the sublime Etang de la Bonde at its feet, the the largest lake in the Lubéron massif. And if you want to relax after your epic journey between flora and fauna, our camping in Lourmarin Campasun warmly welcomes you!
Choose The location that suits you best and enjoy our star-studded facilities and services (activities and entertainment).
Des vacances incroyables vous attendent dans le camping les Hautes-Prairies Campasun, camping à Lourmarin dans le Vaucluse. Our four-star establishment offers you the chance to choose your rental (mobile home with terrace, chalet or pitch) and discloses its facilities and services (water park with heated pool, entertainment for all ages, playground, sports field, etc.). After your stay at our camping Campasun in the South of France, leave us your opinion on your experience of our domain!