Welcome to our Les Hautes Prairies campsite
Just 800 metres from one of France's most beautiful villages, our 4-star campsite in Lourmarin offers you a host of facilities. A water park with slides, jacuzzi and heated pool, as well as a children's play area, petanque courts and a multi-sports pitch. Not forgetting our bar-restaurant overlooking the pool area. Everything you need to enjoy your stay and meet new people. To help you make the most of your stay, this page contains a range of practical information.
Summary
1/ Some information you need to know
2/ Our facilities and activities
3/ Bread and pastries to be reserved at the restaurant
4/ Where to eat during your stay?
5/ Activities and outings to do
6/ Our selection of walks
7/ The Provencal markets
8/ Where to charge your electric car?
9/ Visiting the Lourmarin area without a car?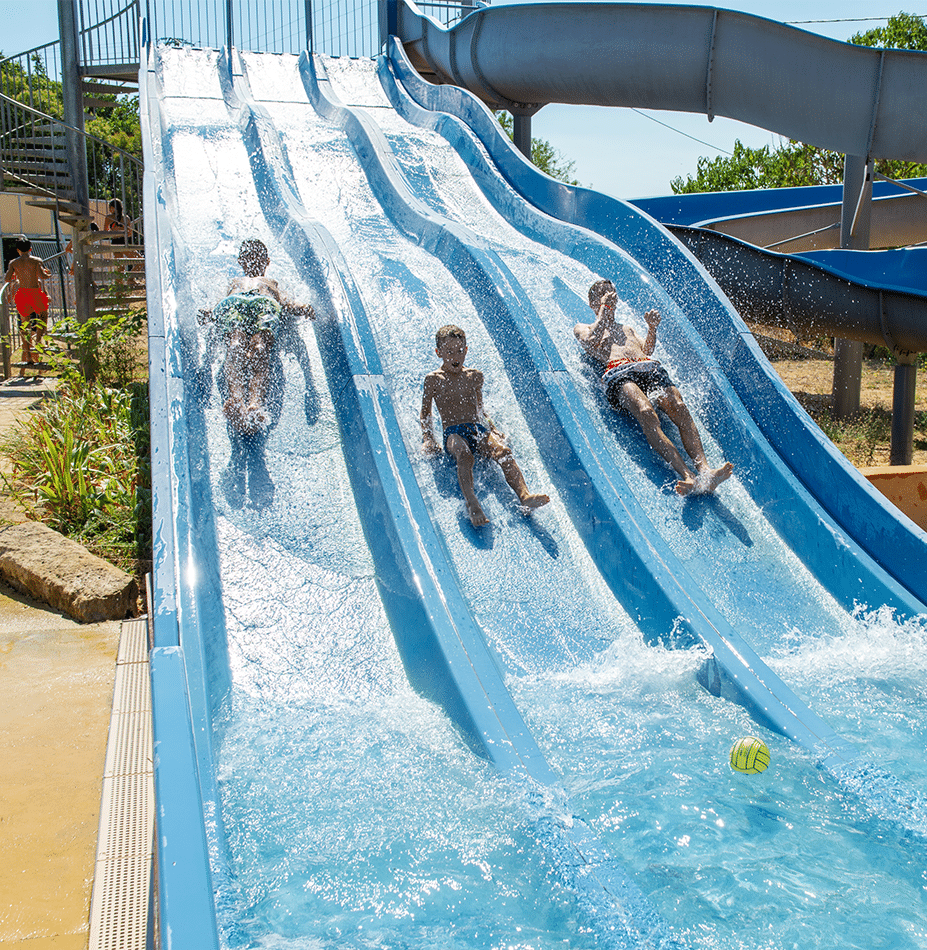 Your stay at our campsite : some information you need to know
Our mission is to satisfy you. To make your stay as pleasant as possible, you will find below some useful information on the operation of our campsite.
Reception: open daily from 9am to 12pm and from 2pm to 7pm.
Gate: open from 8am to 11pm.
Rental inventory: on arrival, you must check the inventory of your accommodation and return it to the reception within 24 hours.
Rental options: refrigerators, bedsheets, toiletries (towels and mats), baby kit (bed and chair).
Maintenance: a technical problem? Inform the reception.
Heated swimming pool, Jacuzzi and slides: open from 10am to 8pm (high season) and 10am to 7pm (low season).
Visitors: Visitors must leave their vehicles outside (in the car park opposite the campsite) and pay the fee. Access to the swimming pool is not allowed.
Check-out of rental accommodation: no later than 10am. Please make an appointment 48 hours before you leave to have your rental accommodation checked on the day of departure. If the state of cleanliness is dissatisfying, we will deduct cleaning costs from your deposit (from €70 to €100, depending on the accommodation).
Pitch departure: your pitch must be vacated before 12 noon.
The household waste and selective sorting containers are located in the car park. Please distribute your rubbish properly.
Communal toilet(s): accessible 24 hours a day
Children's play area: closes at 10pm
Our facilities and entertainment for successful holidays
During your stay, take advantage of our facilities to spend pleasant moments with friends or family:
? Water park: you'll find a heated swimming pool, a communal jacuzzi, a multi-lane waterslide and sun loungers and parasols.
Opening hours: daily from 10am to 8pm (hours may vary depending on the period)
⛳ Children's play area open until 10pm
? Ping-Pong tables for two or more players.
⚫ Petanque court where tournaments are organised every week in high season.

Do you need to provide your own equipment? No. Petanque balls and table tennis rackets are available free of charge at reception (while stocks last and during opening hours).
Many activities are organised in July and August (kids club, tournaments, competitions, parties…). Discover our weekly programme.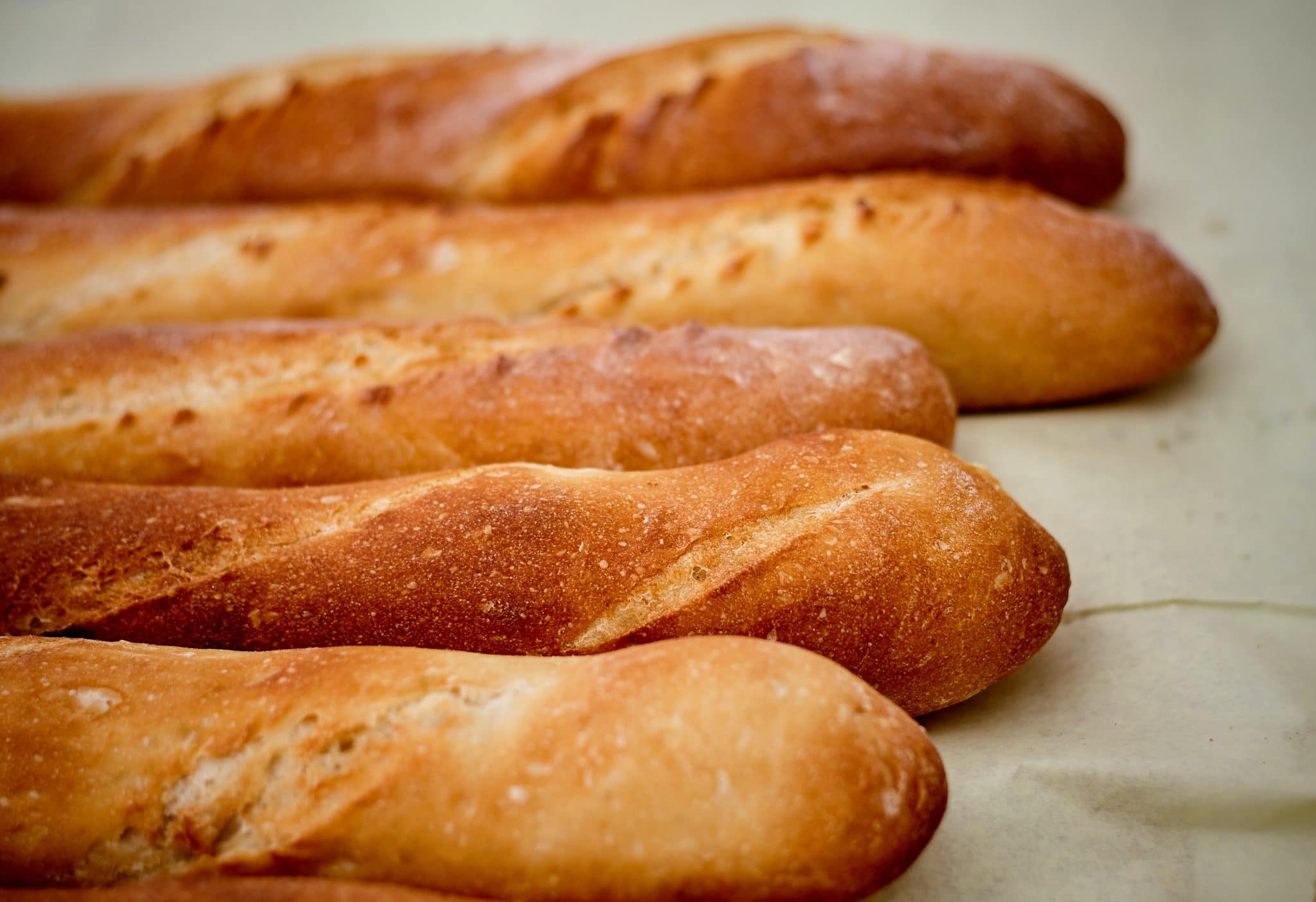 Bread and pastries:
To be booked at reception
Timetable: from 9.00 am
Sale of bread and pastries every morning
During your stay, you can reserve your bread and pastries in the evening for the following day.
How to reserve? Go to reception and place your order. All you have to do is collect it the next morning and pay for it on the spot.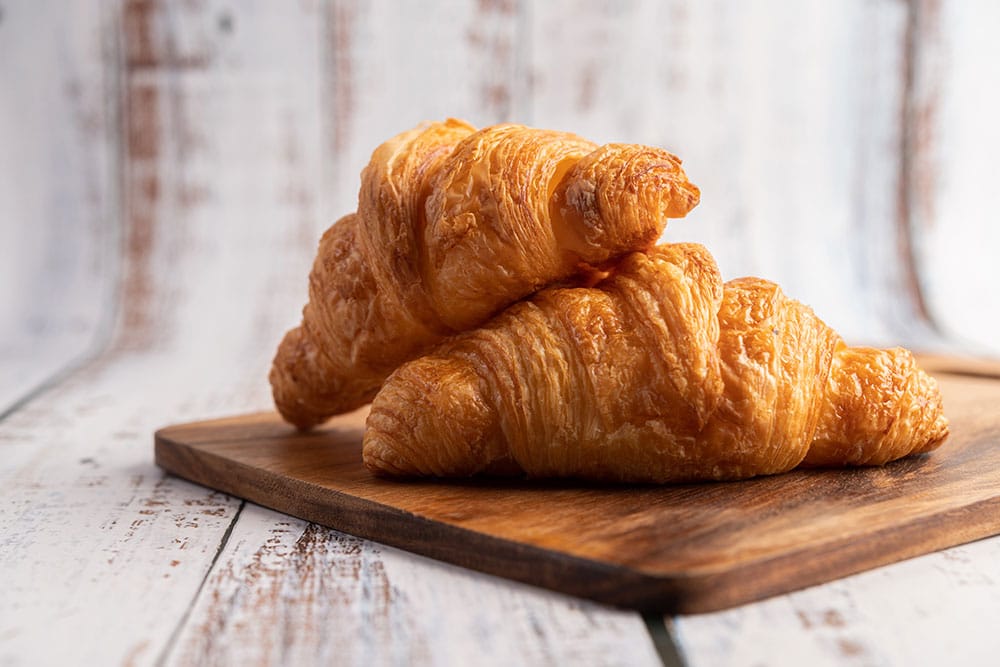 Where to eat during your stay?

Our restaurant
We welcome you to our restaurant throughout the season. Daily menu, à la carte dishes and home-made desserts are available.
With its large terrace overlooking the pool, and its bar, this is undoubtedly the place to be for your best evenings out.
? Menu directly at the restaurant
Restaurants in Lourmarin
What if you took advantage of a walk in the town to have lunch or dinner in a restaurant? This is the best way to try local and seasonal dishes.
We've put together a selection of restaurants in Lourmarin and the surrounding area. All you have to do is choose according to your desires. Go to our blog article by clicking below.
?️Which restaurants to choose?

Supermarkets in the area
You can shop at Super U Puyvert (Centre commercial du Luberon, Domaine de La Valette, 84160 PUYVERT) for your platters, Provençal tapas and homemade summer salads.

? Go to Super U
Activities and excursions near the campsite
During your stay, you will probably want to discover our beautiful region, where the sun is present most of the year. Between breathtaking views, water activities and tourist visits, you will undoubtedly find your happiness. Therefore, take a look at:
✔️ On our article dedicated to things to do in the region (?️consult the article)
✔️ Our Facebook page, where you can find all the latest news (don't forget to follow us)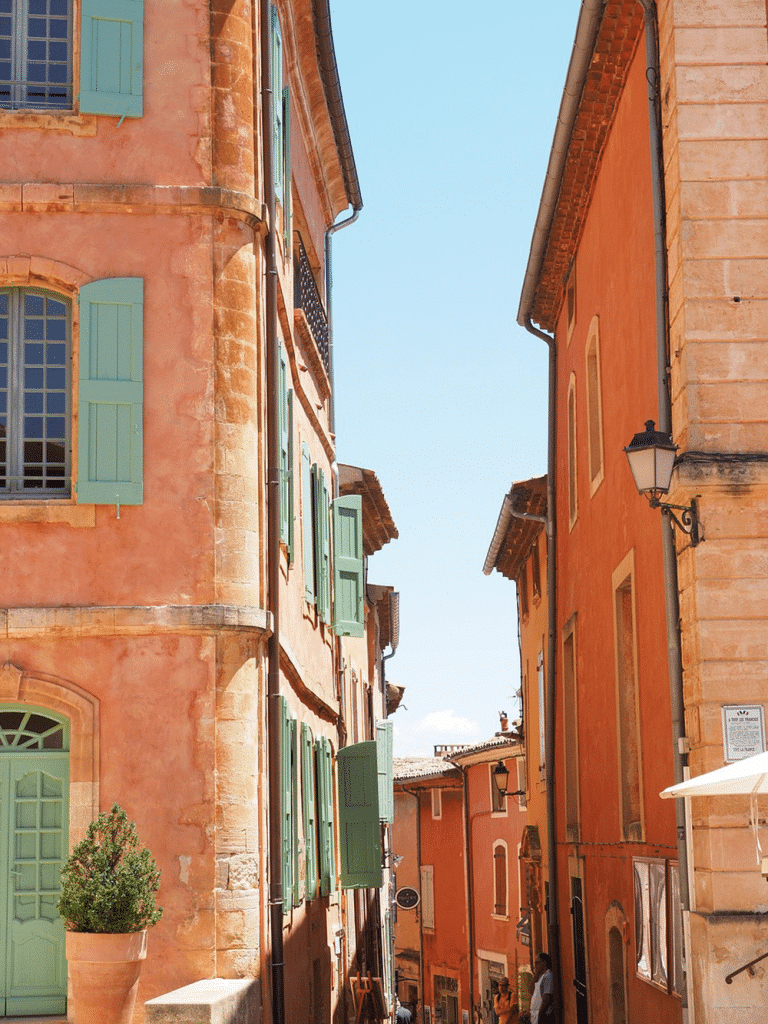 Our selection of walks around Lourmarin


Discover our Provencal markets
To discover the local specialties but also to meet the craftsmen and producers of our region, many markets are accessible during your stay. Here is a selection:
? Lourmarin
The weekly market
Every Friday morning from 8am to 1pm | In the village centre
The night market
Every evening from April to October, from 5.30pm to 8.30pm | A la Fruitière Numérique
? Cadenet
The weekly market
Every Monday morning from 8am to 1pm | Place de la Mairie and Cours Voltaire
? Lauris
The traditionalstrong market
, every Monday morning from 8am to 1pm | Place de la Mairie
? Ansouis
The weekly market
Every Sunday from 8am to 1pm | Place Saint Elzeor
? Cucuron
Weekly market
, every Tuesday from 8am to 1pm | Place de l'Etang
? Apt
The weekly market
Every Saturday from 8am to 1pm | City centre
? Bonnieux
The weekly market
Every Friday from 8am to 1pm | Place du Terrial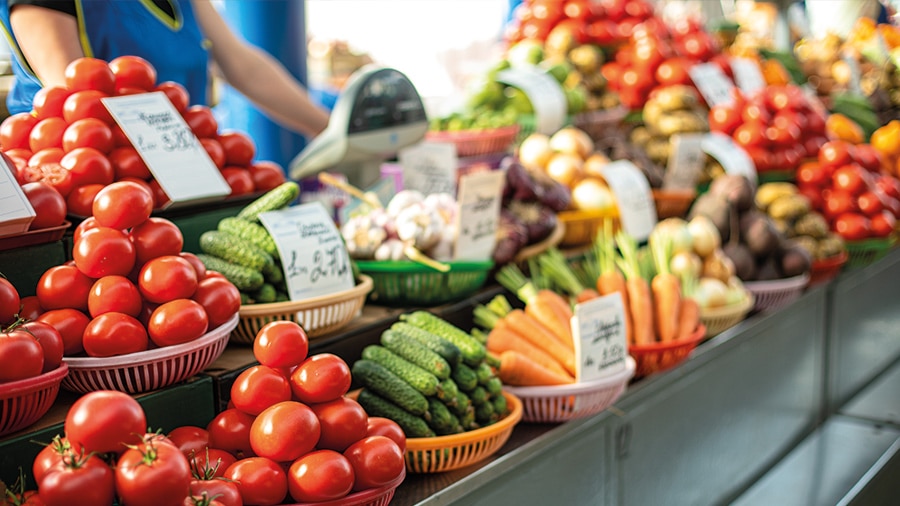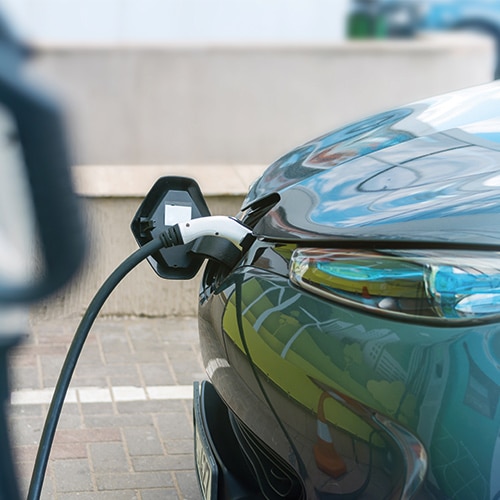 Electric vehicles: where to find charging points?
It is forbidden to charge your vehicle on the campsite.
Electric cars cannot be charged on the electric boxes or on the connections of rental accommodation. The power is not sufficient.
There are charging points in Lourmarin and the surrounding are
How can I visit the Lourmarin area without a car?
By bus
To get to Cururon, Vaugines or Cadenet, head for the La Graviere Bas bus stop, 500m from the campsite, a 7-minute walk.
Bus information and timetables
Would you like to visit Apt, Bonnieux, Lauris or Aix-en-Proven Meet at the La Bastide bus stop, 750m from the campsite, an 8-minute walk.
Bus information and timetables
By bike
For cycling enthusiasts, there are a number of routes around the campsite to discover the region and the many villages that surround Lourmarin.
Whether you're a beginner, intermediate or advanced hiker, you're sure to find something to do.
Mountain bike trails