8 campsites in the south of France
Rentals in the south of France: discover the 8 Campasun campsites
Why choose the south of France for your holidays?
There are a thousand and one reasons to choose the south of France as your camping destination! First of all, the climate; The south of France enjoys exceptional sunshine all year round; Sunny days are the norm, so you can make the most of the beach, outdoor activities and cosy evenings on the terrace; Forget your weather worries and let yourself be pampered by an idyllic Mediterranean climate!
Then there's the diversity of the landscape; From the Mediterranean coast to the mountain peaks of the Pyrenees, the south of France offers a breathtaking variety of landscapes; Lounging on a sandy beach in Saint-Tropez, exploring secluded coves near Marseille, or venturing into lush forests in the Vaucluse – doesn't that sound like happiness? Every day of your holiday will bring new discoveries and breathtaking scenery!
Finally, the richness of our heritage; The south of France is full of historic treasures, medieval towns and picturesque villages; Let yourself be charmed by the timeless beauty of Carcassonne and the cobbled streets of Saint-Paul-de-Vence; Soak up the authentic atmosphere of the Provencal markets and discover the local gastronomy, with its famous wines and delicious regional specialities!
When you choose the south of France for your camping holiday, you're opting for a holiday that combines sun, nature and culture with relaxation, adventure and discovery; There's a reason why the South of France is so popular with travellers from all over the world! So, are you tempted by a camping holiday in this beautiful region? Book your rental in the South of France now!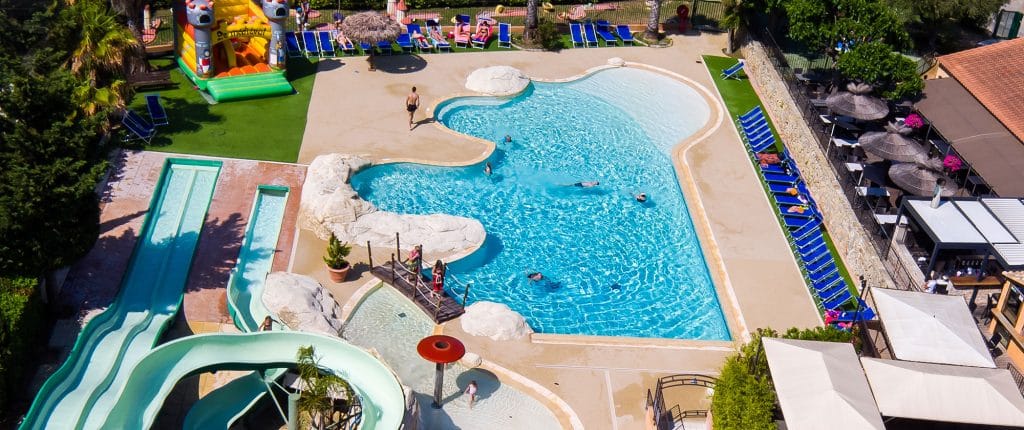 Parc Mogador Campsite
Sanary-sur-Mer (83)


Mas de Pierredon Campasun
Sanary-sur-Mer (83)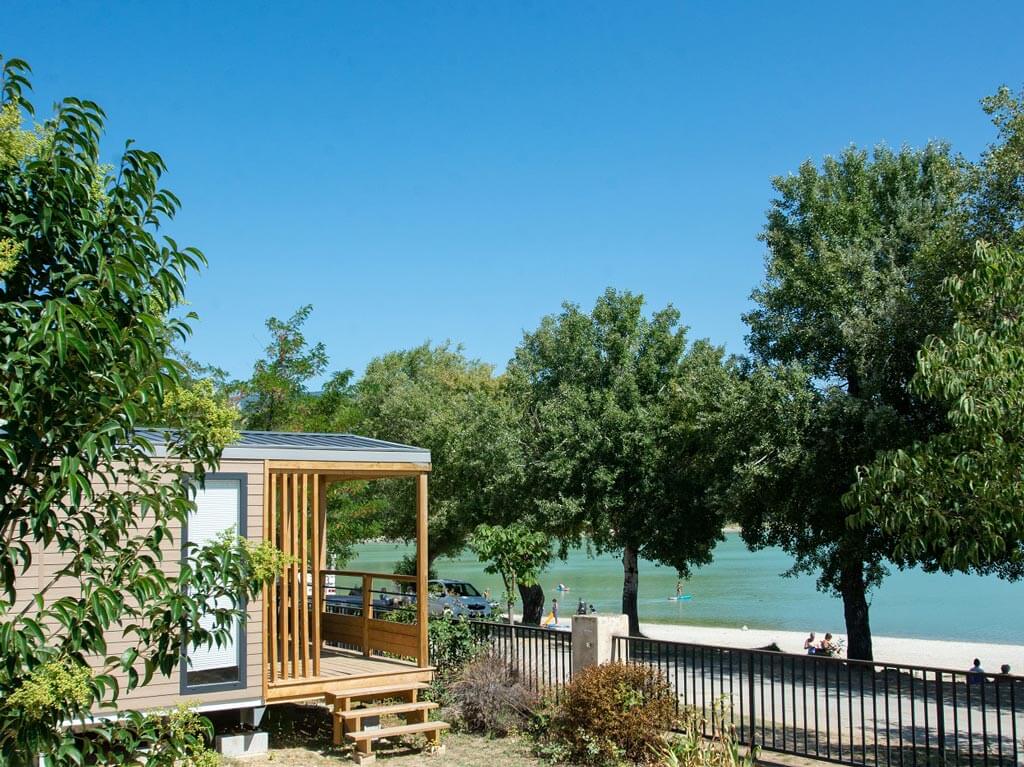 Camping de l'Étang de Bonde
Sannes (84)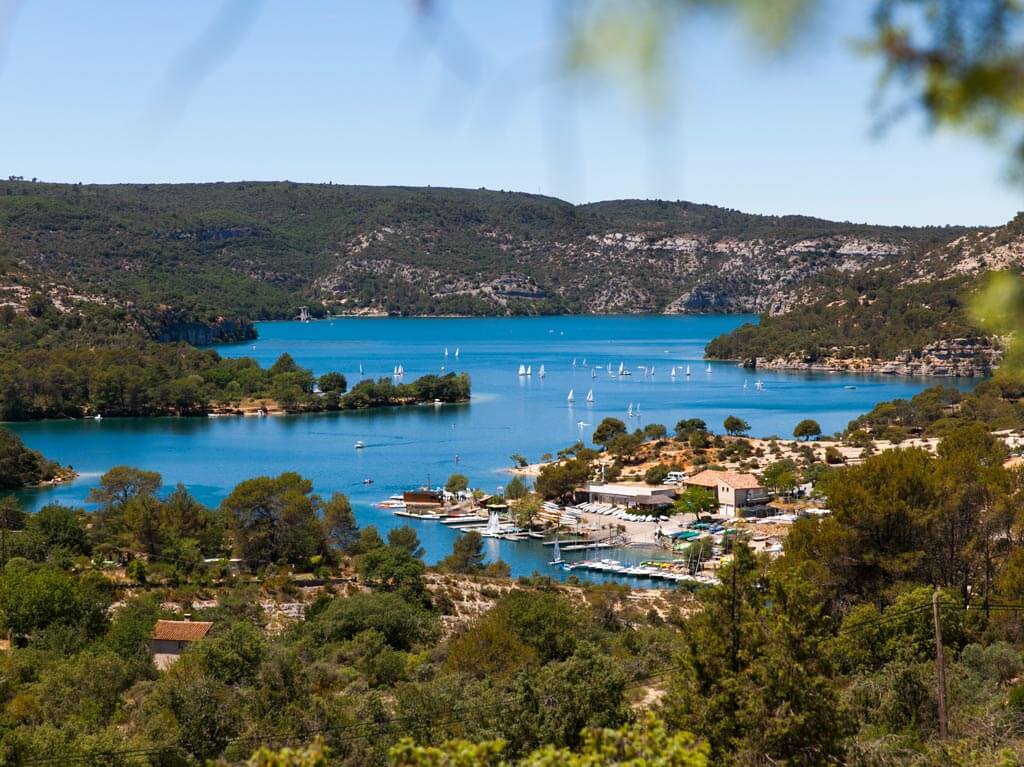 Camping le Soleil
Esparron de Verdon (04)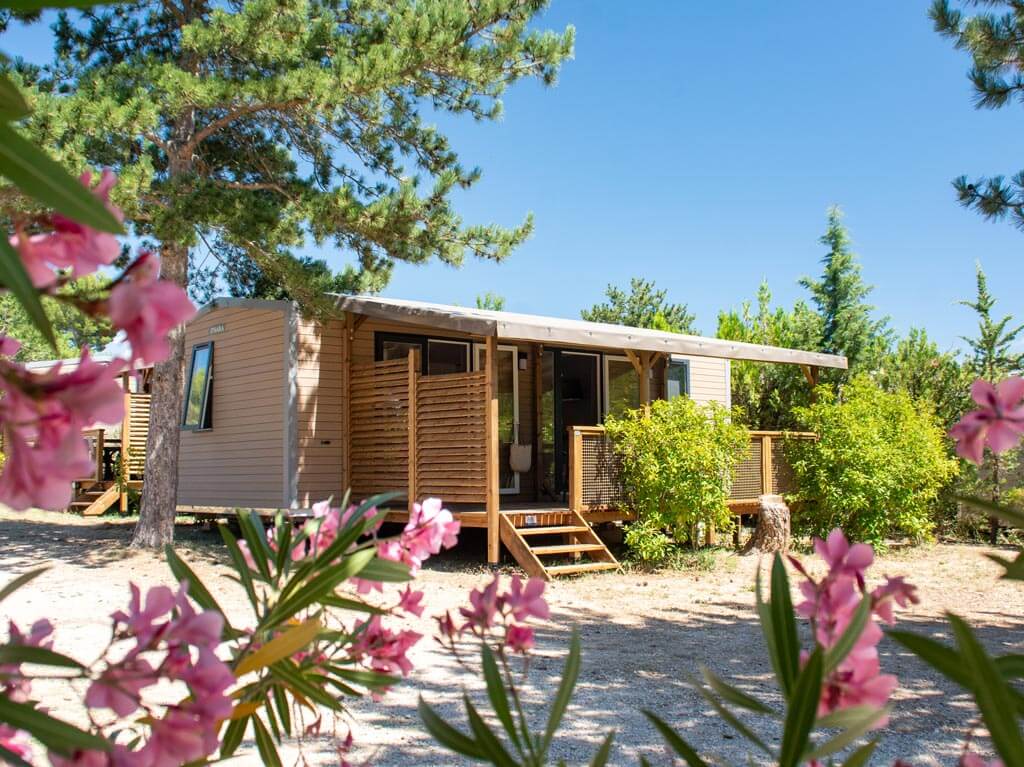 Camping les Hautes Prairies
Lourmarin (84)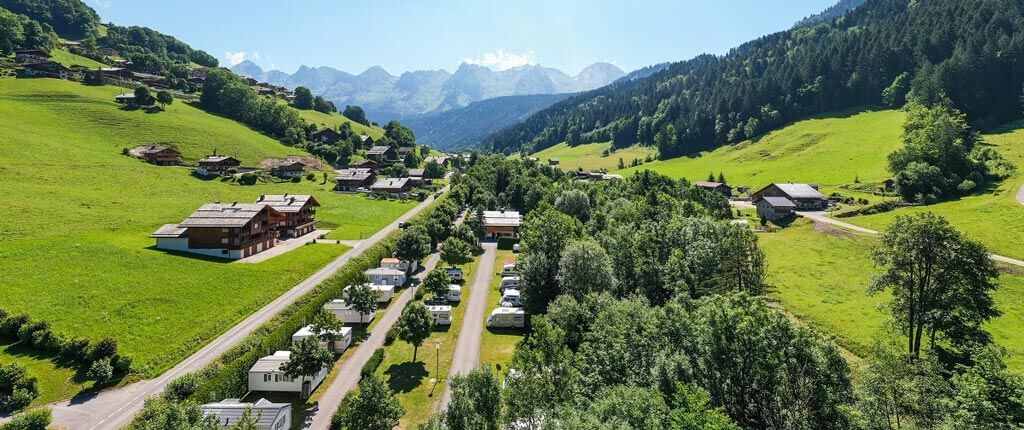 campsite Clos du Pin
Le Grand Bornand (74)
Discover all the types of accommodation available at our campsites;
Find your rental in the south of France for a memorable holiday
Holiday rentals: a varied choice
There are several types of holiday rentals to suit your preferences, budget and needs:
Hotels: a traditional choice for many holidaymakers; However, as it does not have a fully equipped kitchen, the hotel is more suitable for a single night; What's more, the hotel usually has only one room, which can be a problem on a family holiday when you're looking for a bit of privacy; And you can forget about the swimming pool, which is rare in hotel residences;
Holiday flat or house: for those who want the feeling of being at home away from home, for a night or more, renting a holiday flat or house, or even a studio, is an excellent option; These rentals are generally fully furnished and equipped with all the essentials;
Chambres d'hôtes: this type of accommodation, designed for short or long-term holiday lets, offers a more intimate and often more local experience; It is generally located in private houses or villas, with several bedrooms and breakfast included in the price; What's more, you'll often have a garden and a lovely view from your room;
Holiday homes: often large in size, this type of accommodation is best avoided if you are looking for an intimate rental; Tourist accommodation complexes are often devoid of charm and house large numbers of holidaymakers; If you like the idea of camping, avoid opting for a residence or a large holiday village;
Camping: there's no better way to spend your holidays than close to nature, in a friendly atmosphere and with a good spirit! We strongly recommend this hosting option, which is also good value for money;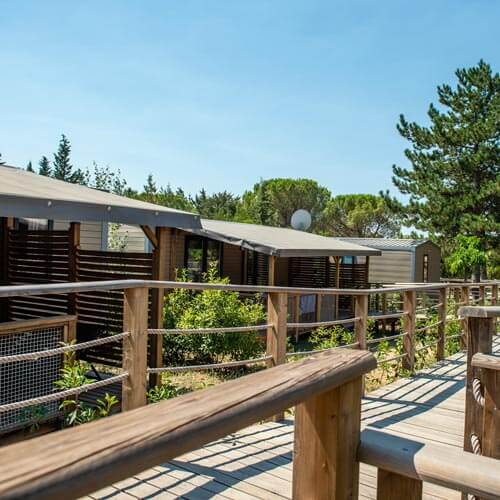 8 Campasun campsites in the south of France
Are you looking for a holiday rental in the south of France? Look no further! Campasun is here to meet all your needs;
Campasun has 8 campsites spread across the south of France; In the Var, we suggest the Parc Mogador and Mas de Pierredon campsites; In the Vaucluse, discover Les Hautes Prairies and L'Étang de la Bonde campsites; In the Verdon, we offer rentals at the Le Soleil campsite, the Aigle campsite and the International d'Aups campsite; Finally, in Haute-Savoie, you'll find Le Clos du Pin campsite;
A mobile home rental
Each of our campsites guarantees you a comfortable holiday, for a restful night and a pleasant day; When you choose a rental at one of our campsites in the south of France, you can be sure of spacious, fully-equipped accommodation: separate bedrooms, fully-equipped kitchen, dishwasher, WC and bathroom, as well as air conditioning and Wi-Fi; What's more, to make your rental experience as comfortable as possible, each mobile home is decorated with care and warmth;
Last but not least, renting in the South of France means renting on a terrace! To make the most of the southern sunshine, the terrace is essential! Each mobile home has a shaded, covered terrace with a view over the surrounding park, for relaxing breakfasts and rejuvenating dinners;
Lively campsites for all the family
A camping holiday wouldn't be complete without the traditional entertainment and activities! At our campsites, our entertainers offer fitness or aquagym sessions, pétanque or golf tournaments, karaoke or quiz nights… a whole range of activities for all the family, parents and children alike, await you at our campsites! And of course, every campsite has a kids' club;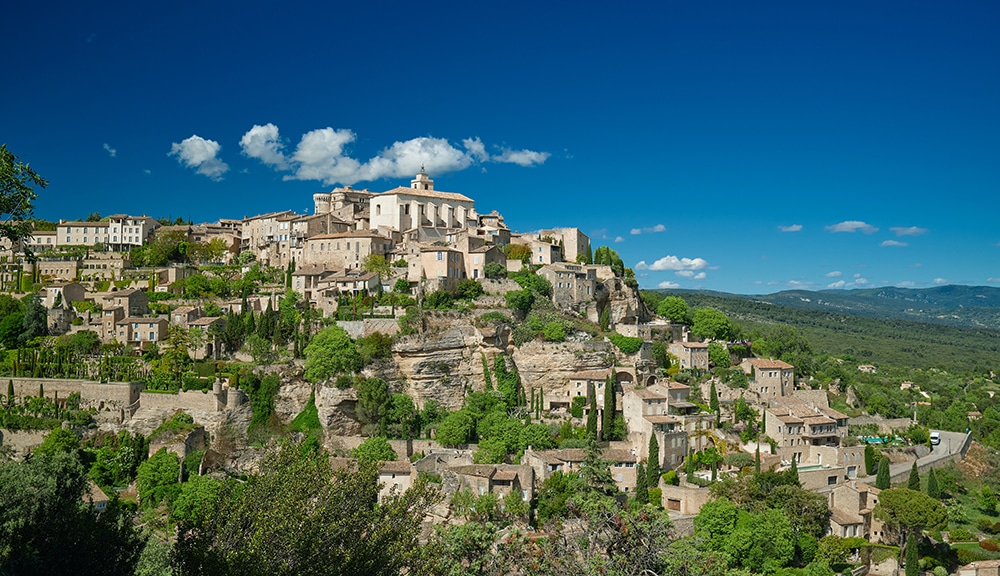 The aquatic area: a must for any rental in the south of France
It's hot in the south of France in summer! Holidaymakers appreciate the fact that the campsite has a water point; At Campasun campsites, you will find either a swimming pool, a swimming pool with a water park, or a lake or pond adjacent to the campsite; Everything you need for a refreshing swim!
Discover the beauty of the south of France on your camping holiday..;
The south of France is bursting with tourist sites and activities that are sure to enchant you, and Campasun rentals are ideally located close to many places of interest;
The heavenly beaches of the Côte d'Azur invite you to relax and unwind; Imagine yourself lying on a warm sandy beach with the gentle murmur of the waves in the background; Nice and its famous Promenade des Anglais, Saint-Tropez and its Pampelonne beach… there are so many unmissable destinations to enjoy the sunshine of the Côte d'Azur and the Mediterranean Sea;
If you're a nature lover, the national parks in the south of France will enchant you; Explore the Parc national des Calanques, where sheer cliffs plunge into turquoise waters, or discover the unspoilt beauty of the Parc national des Cévennes, with its mountainous landscapes and diverse wildlife; Hikes and walks in the heart of nature await you in these natural gems;
For lovers of water sports and the mountains, the south of France is full of opportunities; Go canoeing in the Gorges de l'Ardèche or embark on an epic hike in the Gorges du Verdon, Europe's largest canyon; These activities will give you the chance to experience the thrills and spills of nature;
Don't miss the chance to enjoy an unforgettable holiday in the South of France!
Book your holiday rental in the South of France with Campasun!
The holidays are coming up, so don't wait any longer to book your rental in the South of France!
At Campasun campsites, booking online is quick and easy; Simply select the dates of your stay, choose your favourite campsite from our destinations in the South of France and make your reservation; Our secure system guarantees a hassle-free booking experience;
Need information about our rentals (type of accommodation available and price, studio and unusual rentals, room capacity, minimum number of nights, whether or not there is a swimming pool and a garden or park, whether or not pets are accepted, etc.)? Our team will be happy to answer any questions you may have; We'll also be delighted to share our tips and advice with you for your programme of visits;
Book your holiday rental with Campasun now and get ready for a memorable holiday in this magnificent region; The programme includes sandy beaches, beautiful scenery, a rich culture and a wide range of activities for children;
Don't delay, the South of France is waiting for you!