Welcome to our Camping Parc Mogador
Our 4 star campsite in Sanary-sur-Mer, located at 1km from the beaches, welcomes you in a beautiful setting to spend unforgettable holidays with friends or family. Would you like to sunbathe by the pool, enjoy a refreshing drink during a game of pétanque or relax in the jacuzzi or the zen area ? At Campasun, this is possible. To help you make the most of your stay, this page contains a range of practical information.
Summary
1/ Some information you need to know
2/ Our facilities and activities
3/ Bread and pastries to be reserved at the restaurant
4/ Where to eat during your stay?
5/ Activities and outings to do
6/ The surrounding beaches
7/ The Provencal markets
8/ Where to charge your electric car?
9/ Getting to the city centre without a car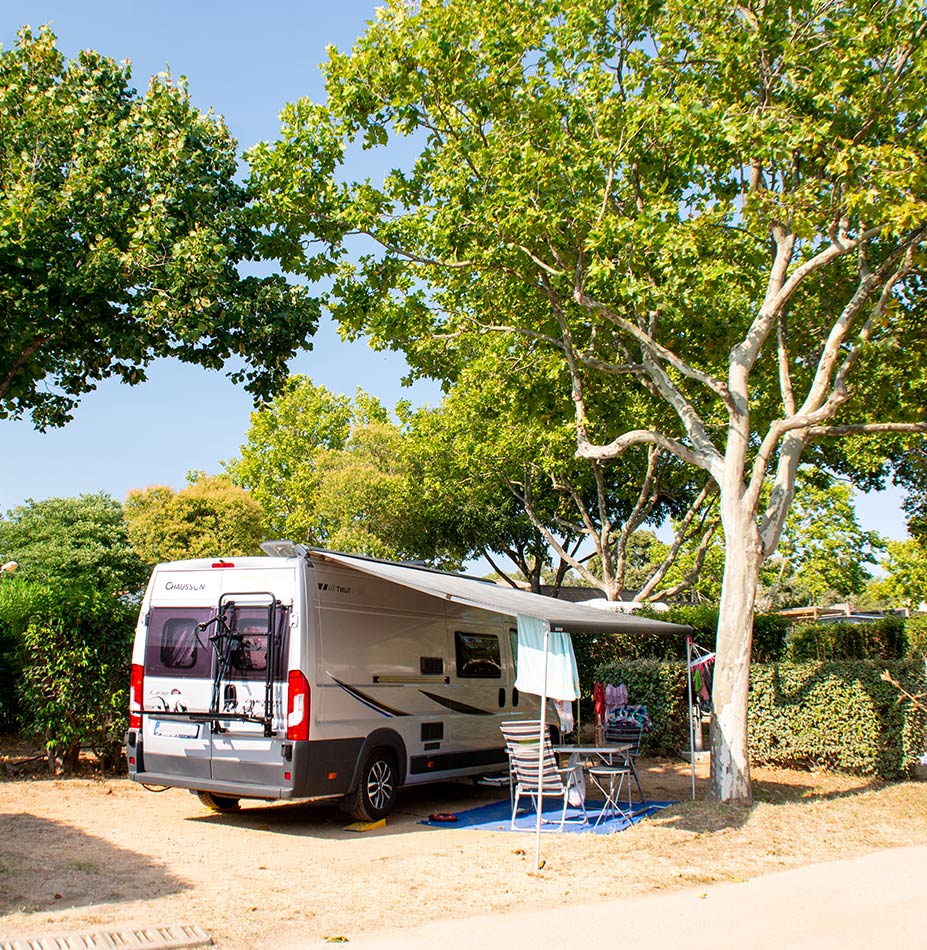 Your stay at our campsite : some information you need to know
Our mission is to satisfy you. To make your stay as pleasant as possible, you will find below some useful information on the operation of our campsite.
Opening hours: the reception is open every day from 9am to 12pm and from 2pm to 7pm (may vary depending on the period, check the hours at the reception).
Rental inventory: on arrival, you must check the inventory of your accommodation and return it to the reception within 24 hours.
Rental options: refrigerators, bedsheets, toiletries (towels and mats), baby kit (bed and chair).
Maintenance: a technical problem? Inform the reception.
Visitors: please inform the reception, visitors must leave their vehicles outside the campsite and pay a visitor fee. Access to the swimming pool is not allowed.
Check-out of rental accommodation: no later than 10am. Please make an appointment 48 hours before you leave to have your rental accommodation checked on the day of departure. If the state of cleanliness is dissatisfying, we will deduct cleaning costs from your deposit (from €70 to €100, depending on the accommodation).
Check-out pitch: your pitch must be vacated by 11am.
Sanitary facilities: collective sanitary block with a children's area. Do not leave children alone in the toilet block. The code of the sanitary for people with reduced mobility is available at the reception.
Laundry: coin and ticket operated. There are washing machines and a tumble-dryer at your disposal.
Our facilities and entertainment for successful holidays
During your stay, take advantage of our facilities to spend pleasant moments with friends or family:
🏊 Water park: you will find a heated swimming pool, a paddling pool for children as well as sun loungers and parasols
👙 Collective Jacuzzi and Zen area
Opening hours of the aquatic area and jacuzzi: every day from mid-April to the end of October from 10am to 8pm (times may vary according to the period)
🧒🏼 Children's playground for fun family moments
⚫ Petanque court where tournaments are organised every week in high season.

Do you need to provide your own equipment? No. At the reception you will find pétanque balls freely available (while stocks last and during opening hours).
Many activities are organised in July and August (kids club, tournaments, competitions, parties…). Discover our weekly programme.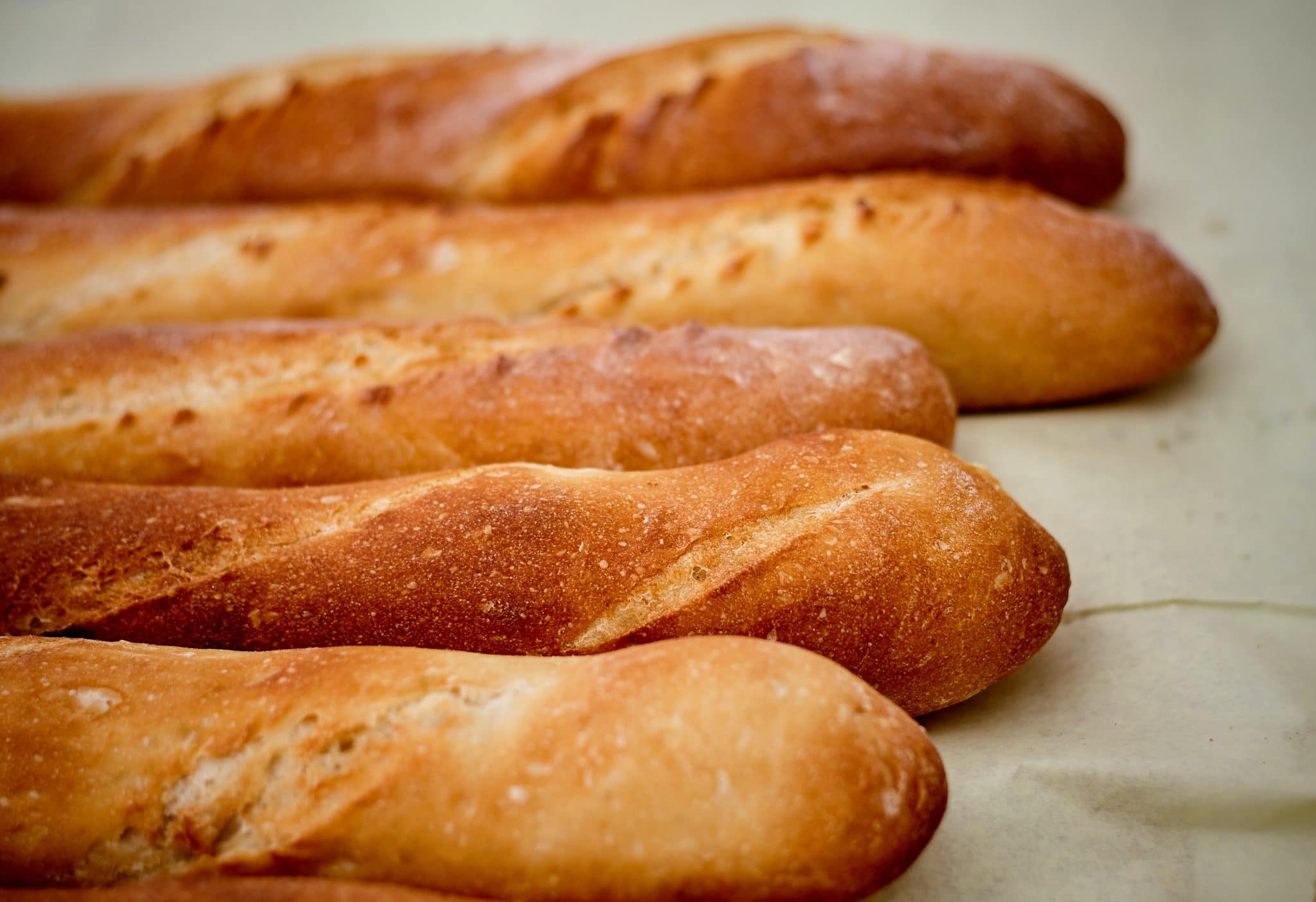 Bread and pastries:
To be reserved in our restaurant/snack
Timetable: from 8.00 am
Sale of bread and pastries every morning
During your stay, you can reserve your bread and pastries in the evening for the following day.
How to reserve? Go to the restaurant or reception and place your order. You can pick it up the next day and pay for it on the spot.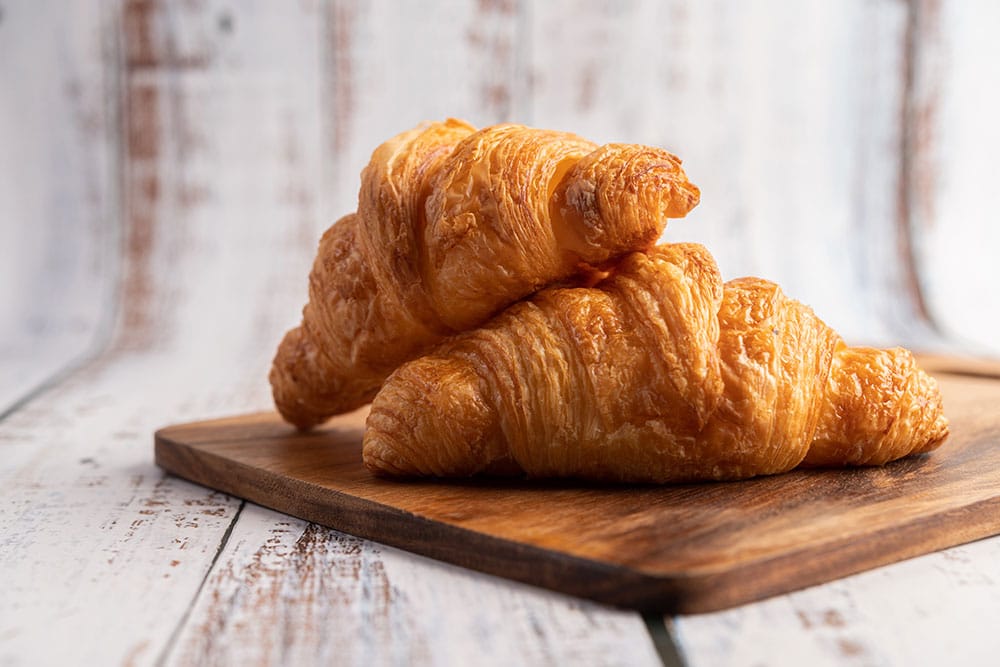 Where to eat during your stay?

Our restaurant
Within our campsite, our restaurant/snack welcomes you during the entire high season. Daily menus and à la carte dishes will be offered for lunch and dinner.
This convivial place will be the meeting point for lively evenings.
Restaurants in Sanary
What if you took advantage of a walk in the town to have lunch or dinner in a restaurant? This is the best way to try local and seasonal dishes.
For this, we have made a selection of restaurants in Sanary and its surroundings. All you have to do is choose according to your desires. Go to our blog article by clicking below.
🖱️Which restaurants to choose? (article soon online)

Supermarkets in the area
To do your shopping and enjoy your platters, Provencal tapas or your home-made summer salads, you can shop at Intermarché Super Ollioules ((Quartier de la Gare – Le Petit Plan – 2955 Route de Sanary – D11, 83190 Ollioules)or at Netto ((Route de Sanary-sur-Mer, 83190 Ollioules)both located 7 minutes away from the campsite by car.

🏪 Go to Intermarché | 🏪 Go to Netto
Activities and excursions near the campsite
During your stay, you will probably want to discover our beautiful region, where the sun is present most of the year. Between breathtaking views, water activities and tourist visits, you will undoubtedly find your happiness. Therefore, take a look at:
✔️ Our article on the region's activities (🖱️read the article)
✔️ Our service terminal at the reception, where you can find current activities
✔️ Our Facebook page, where you can find all the latest news (don't forget to follow us)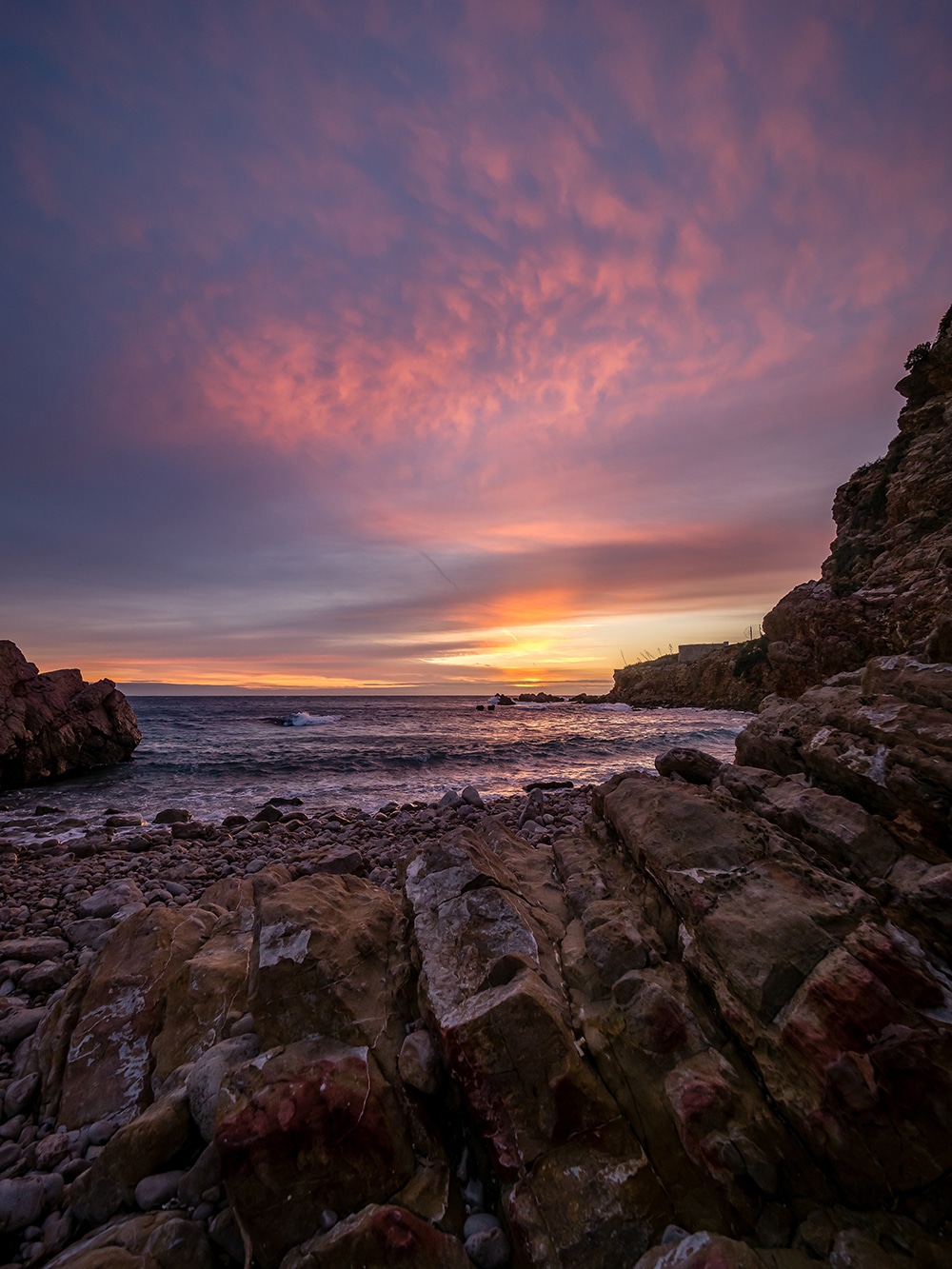 Our selection of beaches for swimming in the turquoise waters of the Mediterranean Sea


Discover our Provencal markets
To discover the local specialties but also to meet the craftsmen and producers of our region, many markets are accessible during your stay. Here is a selection:
📍 Sanary-sur-Mer
The daily market (elected as being the most beautiful market of France 2018)
Every Wednesday mornings from 8am to 1pm | Along the port of Sanary
The fruit and vegetable market
Every day from 8am to 1pm | On the port of Sanary
The artisanal night market
Every evening from July to August, from 7.30pm to 1am | Along the port of Sanary
📍 Bandol
The great market
Every Tuesday morning from 9am to 1pm | Quai Charles de Gaulle
The night market
From July 1 to September 11 from 7pm | Quai Charles de Gaulle
📍 Six-Fours-les-Plages
All year round, every Thursday from 7am to 12pm | Port du Brusc – Quai Saint Pierre
All year round, every Sunday from 8am to 1pm | Boulevard des Ecoles
📍 Le Beausset
The Provencal market
From May 14 to December 31, Fridays from 8.30am to 12.30pm | Place de la Mairie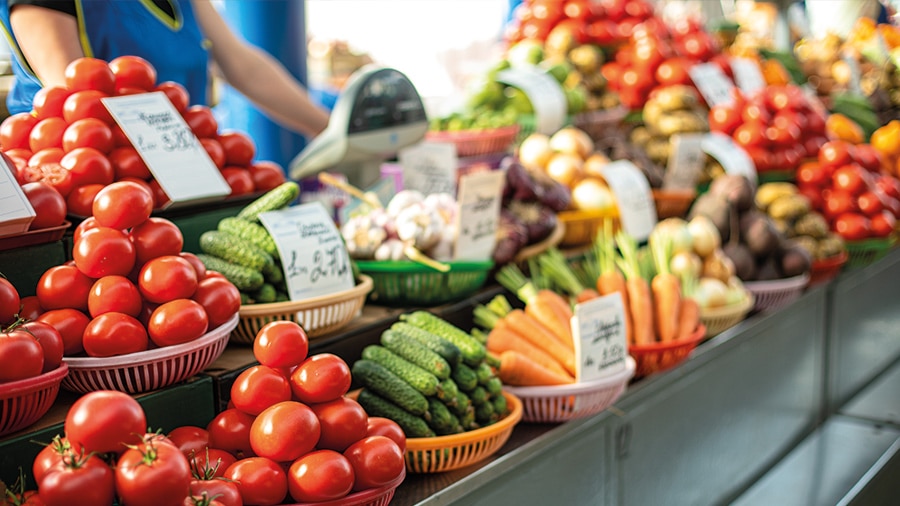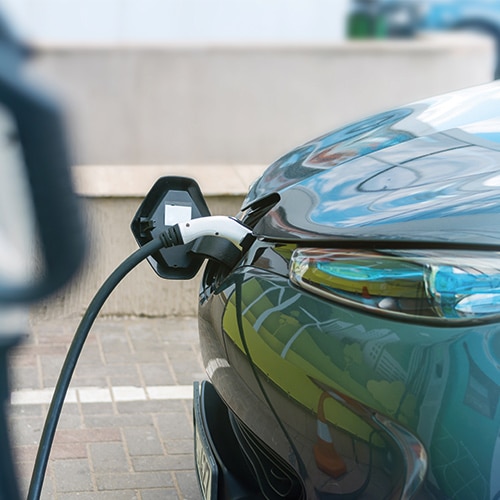 Electric vehicles: where to find charging points?
It is forbidden to charge your vehicle on the campsite.
Electric cars cannot be charged on the electric boxes or on the connections of rental accommodation. The power is not sufficient.
To charge your vehicle, there are multiple charging points in Sanary-sur-Mer and the surrounding area.
How to get to the town centre of Sanary without a car?
By foot
Our campsite Parc Mogador is close to the centre of Sanary-sur-Mer. It takes about a 20-minute walk to reach the centre. You will find here shops, the port, the tourist office…
By bike
It will take you about 10 minutes by bike to reach the centre of Sanary. Therefore: at the exit of the campsite, turn right, then at the stop turn right again. Further, at the roundabout, follow Sanary – centre. It is forbidden to ride a bike in Sanary, you will have to get off your bike and walk alongside.