5 campsites around Valensole
Campsite near Valensole
Campasun campsites in the Valensole region: havens of peace in the heart of nature
Are you looking for a campsite near Valensole? Campasun offers three star-rated campsites that stand out for their ideal location and quality services; Immerse yourself in the natural beauty of the region while enjoying the comfort and services offered by our campsites;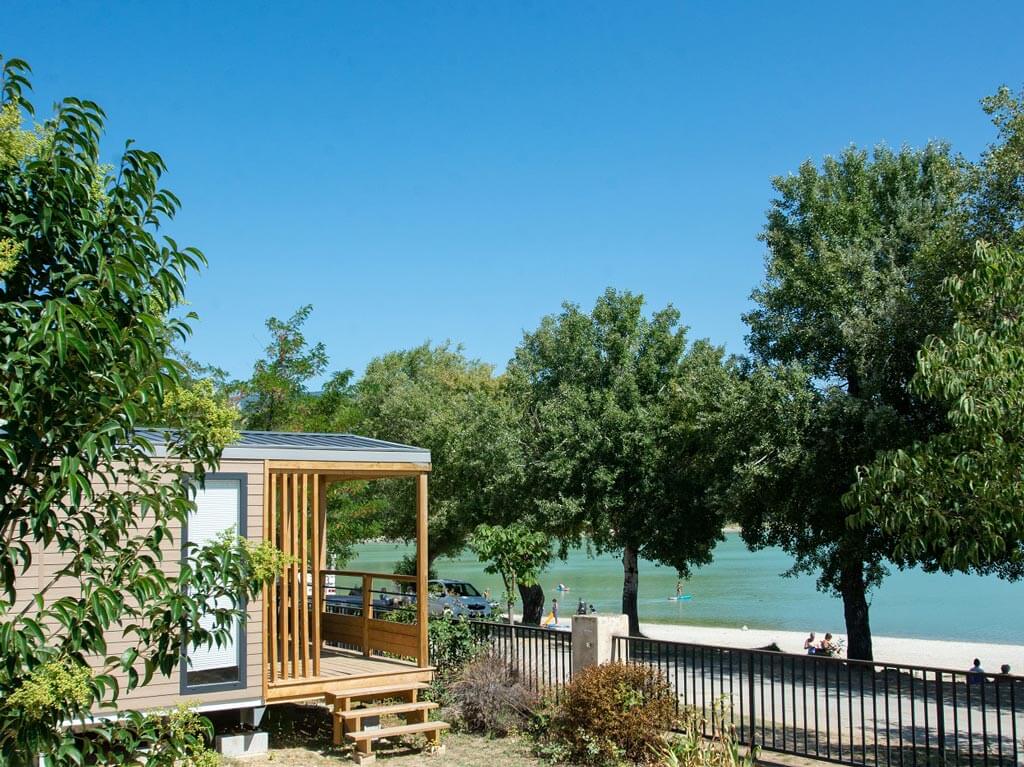 Camping de l'Étang de Bonde
Sannes (84)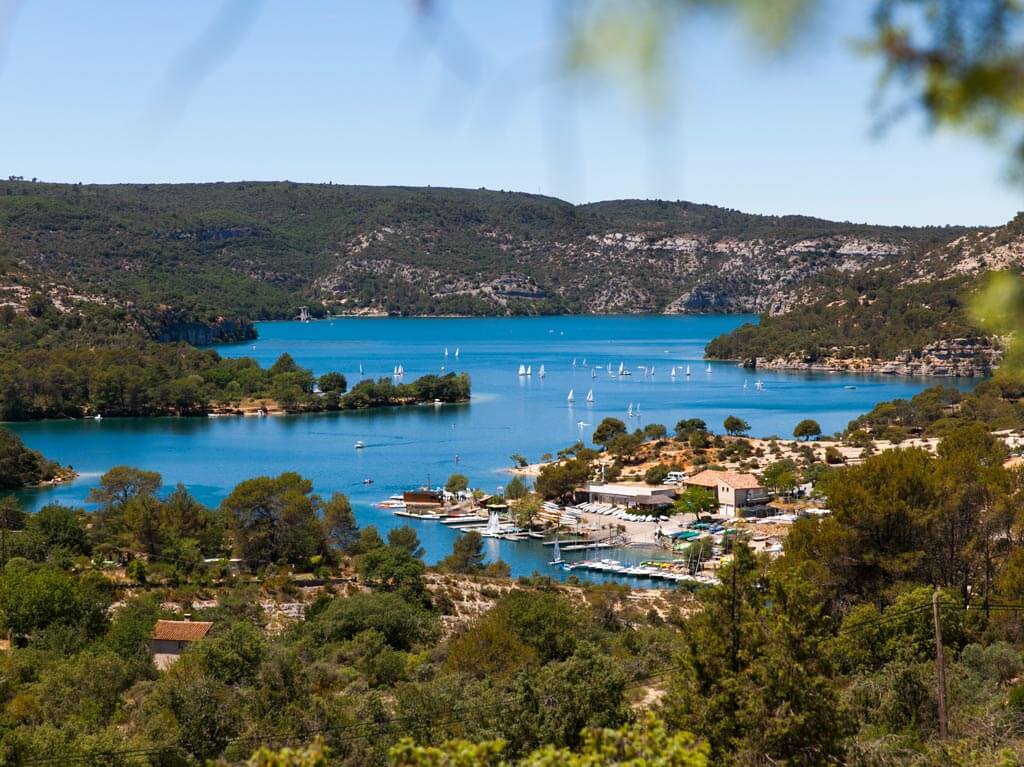 Camping le Soleil
Esparron de Verdon (04)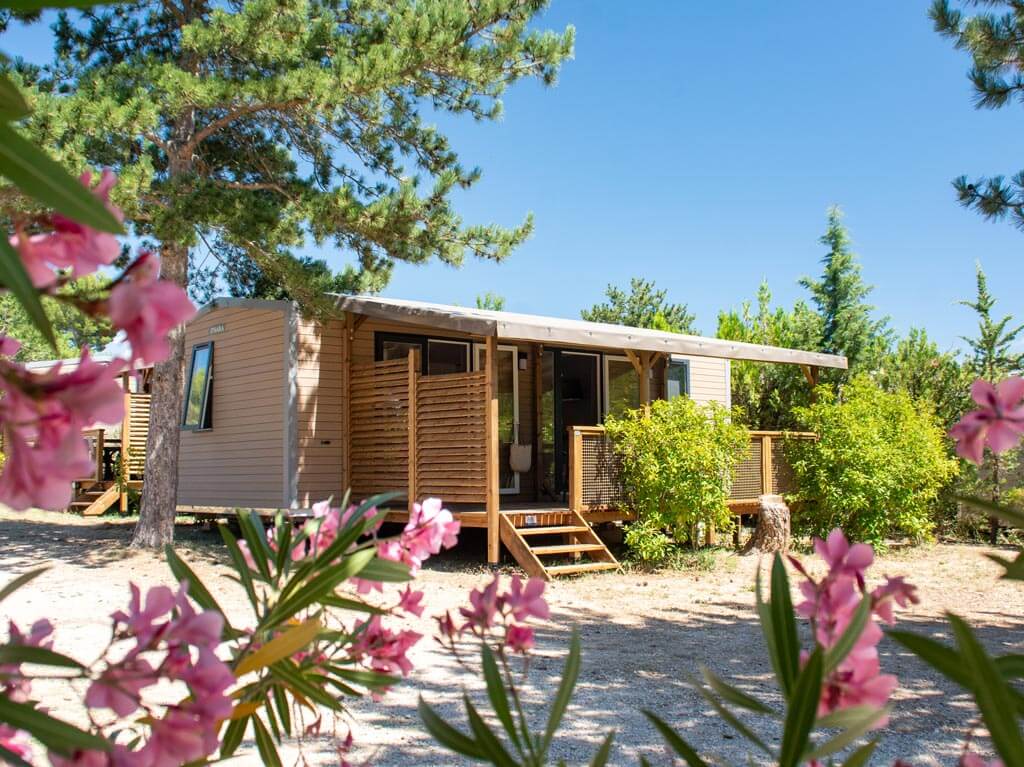 Camping les Hautes Prairies
Lourmarin (84)
Departments and towns of our campsites in Valensole
Camping Le Soleil, in Esparron-de-Verdon, is ideally situated in the Alpes de Haute Provence department, on the banks of Lake Esparron de Verdon, near the Basses Gorges du Verdon; All its pitches and mobile homes face Lake Esparron de Verdon; Ideal for swimming in the heart of nature and hiking the surrounding trails;
Camping de l'Aigle, in Aiguines, is a real gem nestling in the heart of the Verdon Regional Nature Park; With its panoramic view over Lake Sainte-Croix and the Gorges du Verdon, this campsite offers an exceptional setting for a rejuvenating holiday; Enjoy spacious pitches, fully-equipped accommodation and a host of on-site activities;
Camping de l'Étang de Bonde, in Sannes, welcomes you to a bucolic setting on the banks of a peaceful lake; Enjoy the peace and quiet of the surrounding countryside and relax by the pool or on a fishing trip; The shady pitches and comfortable mobile homes ensure you enjoy a pleasant stay in harmony with nature;
In addition to these three campsites, there are other Campasun establishments close to Valensole; You can choose to stay at Camping International d'Aups, in Aups or at Camping les Hautes Prairies, in Lourmarin;
Whichever campsite you choose, you'll enjoy quality services such as children's play areas, swimming pools, restaurants and entertainment for all the family; Take advantage of the proximity of these campsites to Valensole to explore the region and discover its natural and cultural treasures;
Book your stay now at one of the Campasun campsites in the Valensole region and enjoy an unforgettable holiday in the heart of the Provencal countryside;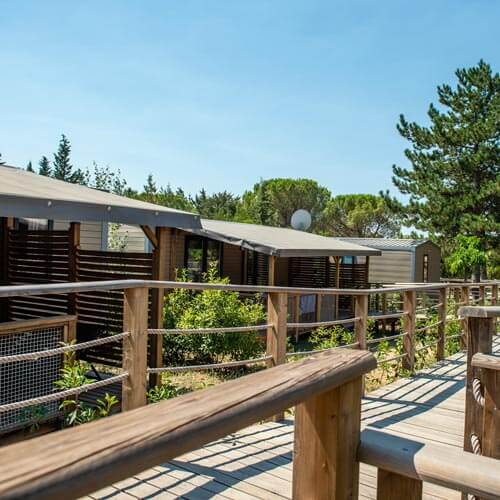 Discover the Valensole region: a natural paradise between Provence and the Verdon
Explore the Valensole region and immerse yourself in a veritable natural paradise; Nestling between Provence and the Gorges du Verdon, this region has some wonderful surprises in store for you;
Located in the Alpes-de-Haute-Provence department, Valensole offers an idyllic setting with its vast fields of lavender that fill the air with their enchanting fragrances;
As well as being famous for its lavender, the Valensole region is packed with activities and places to visit; Nature lovers can lose themselves in the magnificent hiking trails that wind through the green hills; Breathtaking panoramas await you, offering unbeatable views of the surrounding countryside;
Don't forget to visit the region's charming hilltop villages, such as Moustiers-Sainte-Marie and Riez; Their picturesque architecture and rich history will immerse you in an authentic, timeless atmosphere; You can also take advantage of the local markets to discover the flavours and products of the region;
For adventure-seekers, the Gorges du Verdon, a veritable natural gem, are nearby; This spectacular canyon offers a host of activities including canoeing, climbing and water trekking; You can also relax by the Esparron-de-Verdon lake and enjoy swimming and water sports;
By staying at one of the Campasun campsites in the Valensole region, you will be ideally placed to explore all this beauty; Profitez de l'accueil chaleureux et des services de qualité proposés par nos campings pour vivre des vacances inoubliables en harmonie avec la nature.
Book your stay now at one of our campsites near Valensole and let yourself be seduced by the beauty of this region!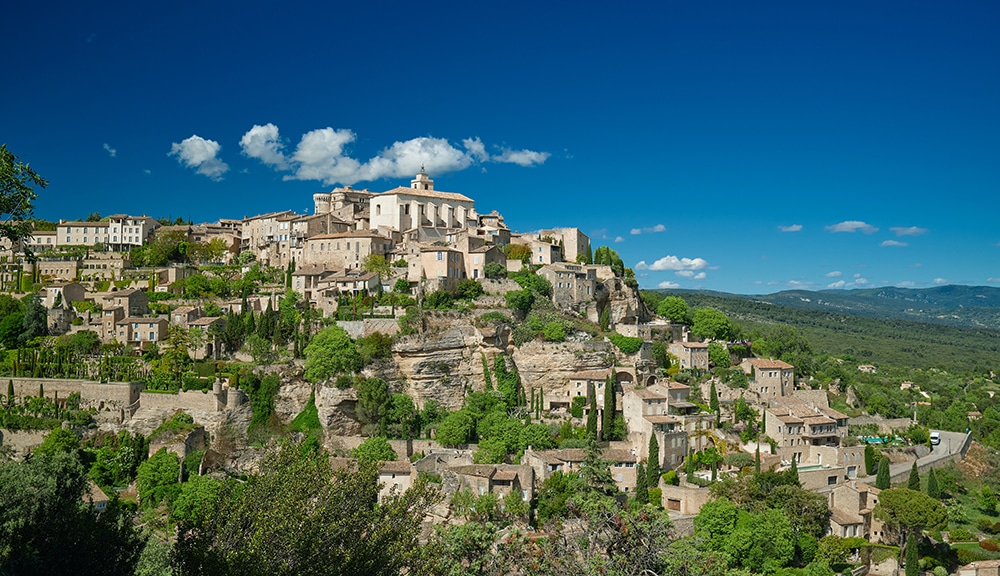 The advantages of Campasun campsites: an unrivalled holiday experience
When you choose to stay at one of Campasun's campsites in the Valensole region, you are opting for an ideal holiday experience; Our establishments offer a host of benefits to make your stay a memorable one;
First and foremost, Campasun campsites stand out for their privileged location in the heart of nature; Immerse yourself in picturesque landscapes, with mountains, lakes and fields of lavender as far as the eye can see; The tranquillity of these natural surroundings will help you recharge your batteries and get away from the hustle and bustle of everyday life;
Campasun campsites also offer a wide range of accommodation to suit all needs and desires; Whether you prefer the comfort of a fully-equipped mobile home, the authenticity of a tent pitch or the charm of a wooden cabin, you'll find what you're looking for among the various options on offer;
What's more, Campasun campsites offer quality facilities and services to make your stay as enjoyable as possible (swimming pool, playground, restaurant, bar, etc.);
Finally, the friendly and professional team at Campasun campsites are on hand to ensure your holiday is a success; There's entertainment for young and old, excursions to discover the region's treasures, and personalised advice to help you make the most of your stay;
Book your stay now at one of the Campasun campsites in the Valensole region; an unrivalled holiday experience awaits you, combining nature, comfort and conviviality!
How to choose the ideal campsite in Valensole: practical tips for a successful holiday
When planning a holiday in the Valensole region, it is essential to choose the campsite that best meets your expectations; Here are a few practical tips to help you find the ideal campsite from our selection of campsites:
Determine your accommodation priorities and requirements: mobile home or pitch? Next, consider the location of the campsite in relation to your centres of interest; If you want to explore the Valensole region in depth, choose a campsite close to the main tourist sites or activities you plan to do; This will enable you to maximise your time and reduce the need to travel;
Finally, think about your specific needs in terms of activities and services: swimming pool or proximity to a lake, type of entertainment you're looking for, essential equipment for you (e.g. water park)…;
Don't delay in booking your stay at one of our campsites in the Valensole region for an unforgettable holiday!