7 campsites around Manosque
Campsite near Manosque
Would you like to spend your holidays at a campsite near Manosque, a charming commune in the Provence-Alpes-Côte d'Azur region? Discover the starred Campasun campsites in the region!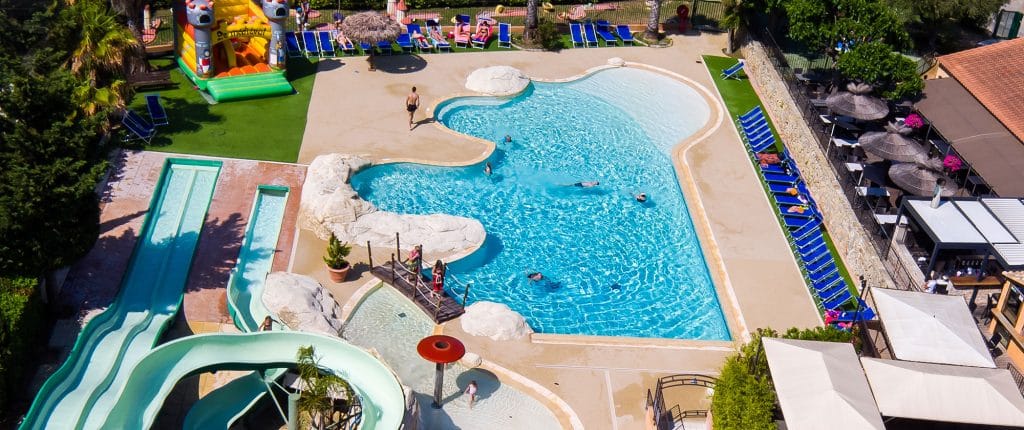 Parc Mogador Campsite
Sanary-sur-Mer (83)


Mas de Pierredon Campasun
Sanary-sur-Mer (83)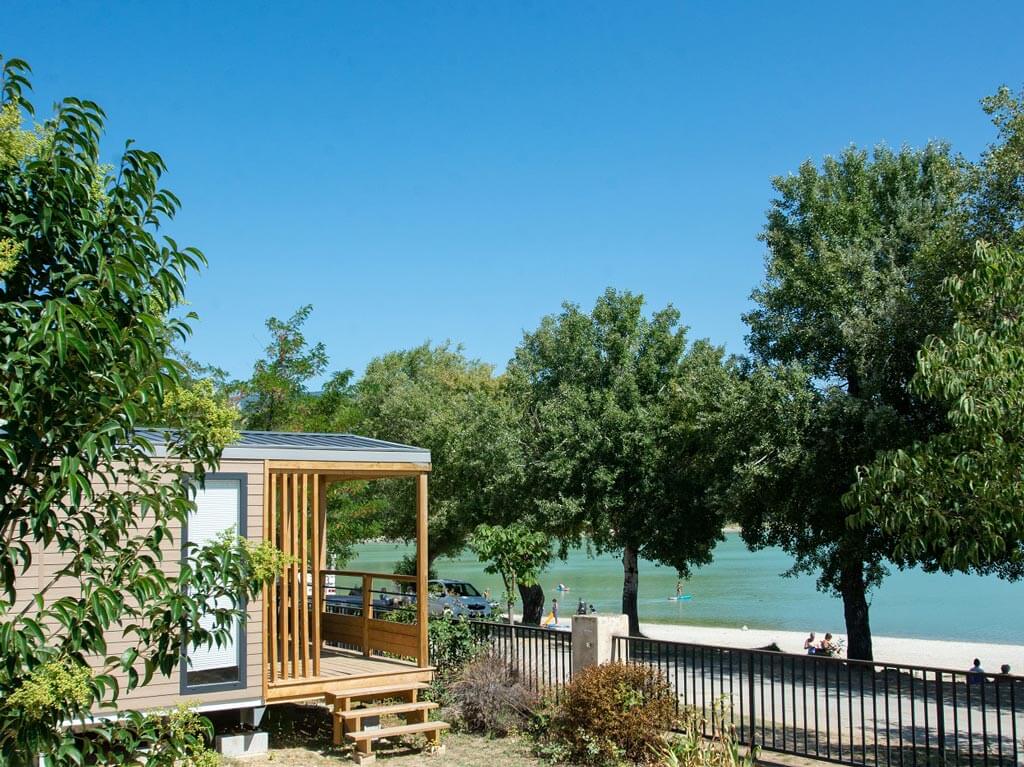 Camping de l'Étang de Bonde
Sannes (84)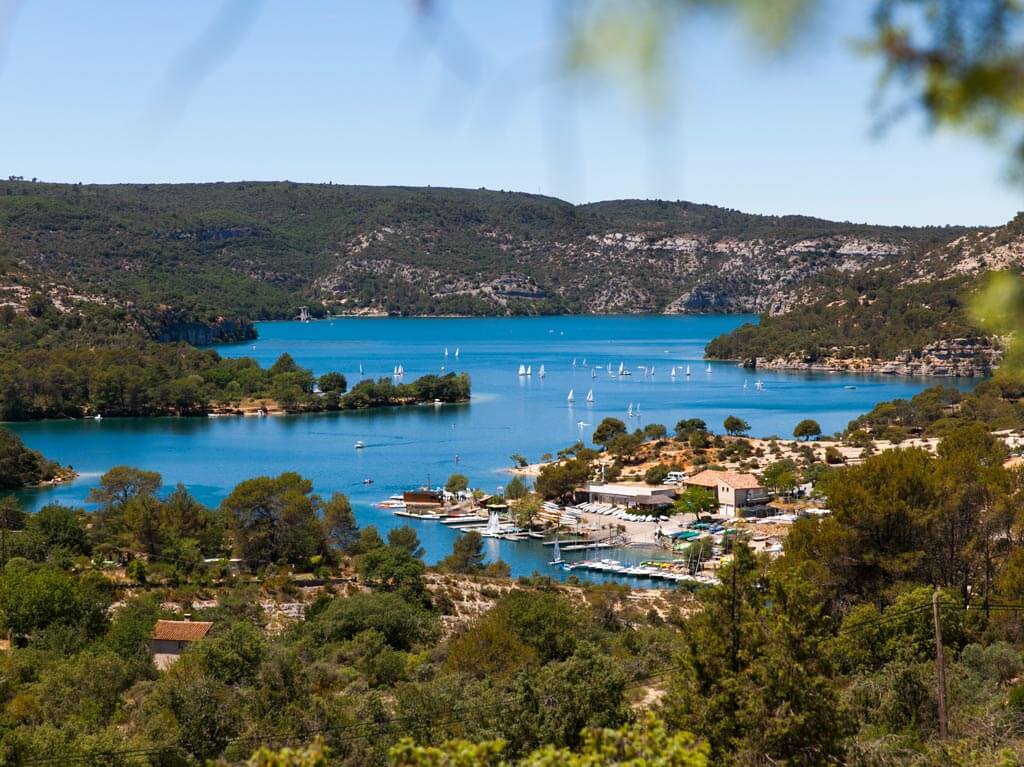 Camping le Soleil
Esparron de Verdon (04)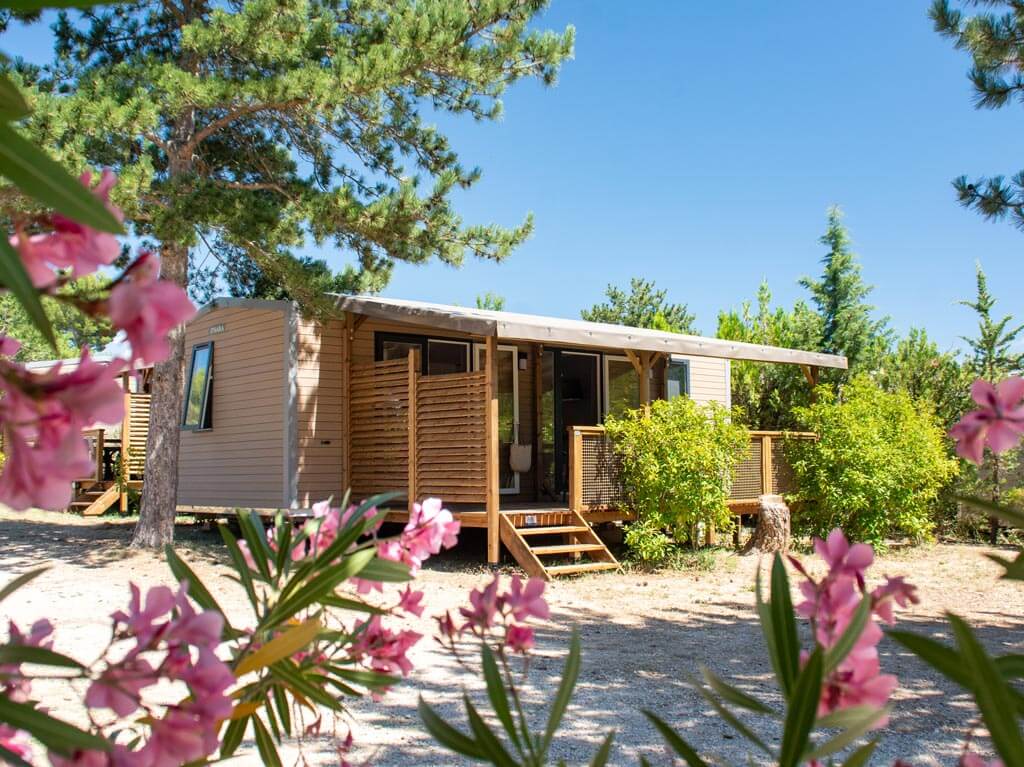 Camping les Hautes Prairies
Lourmarin (84)
Departments and towns of our campsites in the PACA region
Campsites near Manosque: ideal accommodation for your stay
When you visit Manosque, you'll find a number of Campasun campsites nearby, offering comfortable accommodation and quality facilities to make your stay a memorable one;
If you want to stay close to the lake at Esparron-de-Verdon, Camping le Soleil is the place for you; This family campsite welcomes you to an idyllic setting and offers a wide range of activities for all ages; Take advantage of the campsite's private beach, go canoeing on the lake or take part in the entertainment offered by the campsite team;
If you're more of a lake person than a pool person, then Etang de la Bonde in Sannes is the campsite for you; An active outdoor holiday awaits you: swimming in the lake, children's playground, pétanque at the bowling green, tennis at the campsite tennis court… And don't forget to plan some mountain biking days on the many cycle paths in the region;
Camping de l'Aigle in Aiguines is the ideal choice for those seeking the peace and quiet of the Var; Situated close to the Gorges du Verdon, this campsite offers an exceptional natural setting; You can relax by the pool, take part in outdoor activities such as hiking and mountain biking, or simply recharge your batteries by admiring the scenery;
In the village of Lourmarin, not far from Manosque, our Les Hautes Prairies campsite welcomes you for a family holiday in the heart of nature; Swimming pool and water park with slides, walks through the charming streets of Lourmarin, one of the most beautiful villages in France, walks to the Gouffre de la Fontaine de Vaucluse, in the Colorado Provençal at Rustrel, but also in the Ocres de Roussillon and Calavon… This campsite is surrounded by so many beautiful places!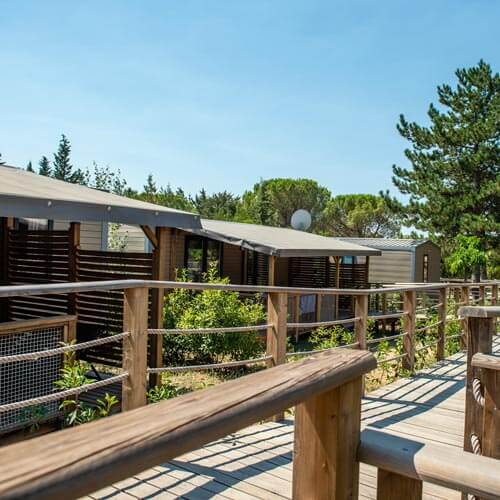 Camping Parc Mogador in Sanary-sur-Mer is an excellent choice for those who want to combine proximity to the sea with exploring the region; This friendly campsite in Provence-Alpes-Côte d'Azur offers easy access to the surrounding beaches and coves, where you can swim and relax in the Mediterranean sunshine; The campsite also offers modern facilities such as swimming pools, playgrounds and entertainment to keep the whole family entertained;
Our Mas de Pierredon campsite is also located in Sanary-sur-Mer; It's ideal for families with children, thanks to its large water park with slides; With its 5-star rating, you can be sure of a comfortable, high-quality stay; Located not far from Manosque and Toulon, the campsite and mobile homes are set in the heart of nature;
Finally, the Aups international campsite is located, as its name suggests, in Aups; Also close to Manosque, it is in the immediate vicinity of the Gorges du Verdon and right next to Lac de Sainte-Croix; Hiking, white-water sports and climbing await you around this ideally located campsite;
By staying at one of these starred Campasun campsites near Manosque in Provence-Alpes-Côte d'Azur, you can make the most of your holiday by exploring the region's natural wonders, discovering picturesque villages and relaxing in peaceful surroundings; Book your pitch or accommodation at one of these campsites now and get ready to experience unforgettable moments during your stay near Manosque!
Every campsite has something to make your family happy!
Manosque, a Provencal jewel not to be missedEvery campsite has something to make your family happy!
Welcome to Manosque, a charming town nestling in the heart of the Provence-Alpes-Côte d'Azur region! Renowned for its picturesque beauty and Provencal atmosphere, Manosque is a real gem to discover during your stay;
Take a stroll through the narrow, winding streets of Manosque and you'll be immediately seduced by its authentic charm; The colourful facades of the houses, the fountains and shady squares create a warm and friendly atmosphere; Take the time to stroll through the historic centre of the town, where you'll discover small shops, lively cafés and a typically Provençal atmosphere;
Manosque is also renowned for its cultural heritage; Don't miss a visit to the Fondation Carzou, a space dedicated to contemporary art, and the house of Jean Giono, one of the region's most famous writers; Immerse yourself in local history and culture by visiting the municipal museum and attending the cultural events that regularly enliven the town;
Nature lovers will be delighted at Manosque; Situated close to the Luberon regional nature park, the town offers easy access to some magnificent scenery; Hike the Luberon trails and discover breathtaking panoramas, fragrant lavender fields and picturesque hilltop villages; You can also take advantage of the city's gardens and green spaces to relax and recharge your batteries;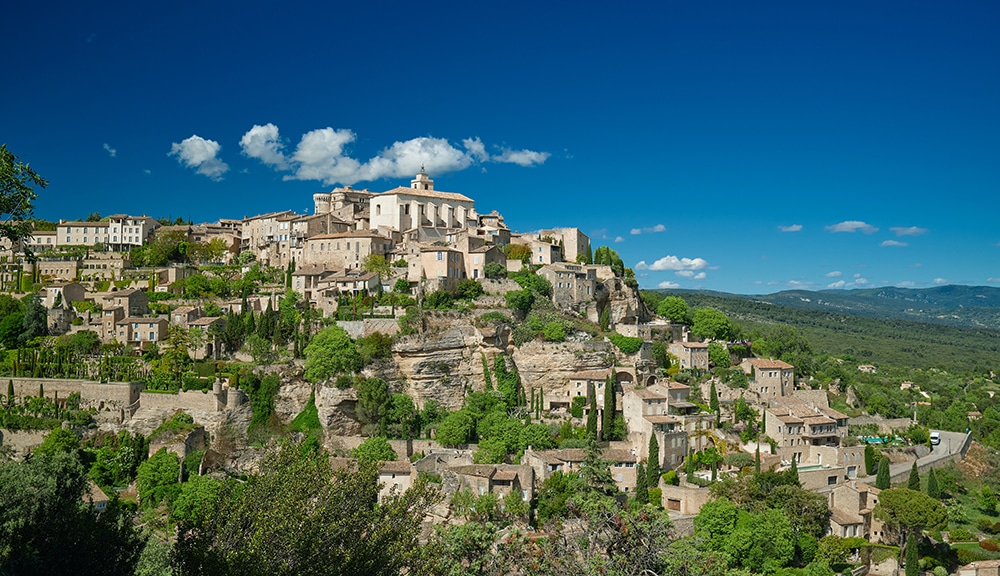 Provençal gastronomy is also in the spotlight at Manosque; Don't miss the chance to sample the specialities of Provence-Alpes-Côte d'Azur, such as tapenade, market vegetables, olive oil and regional wines; The town's restaurants invite you to enjoy fine cuisine in a friendly, welcoming atmosphere!
In conclusion, Manosque is a real Provencal jewel, well worth a visit during your stay in the region; Its authentic charm, cultural heritage and proximity to the enchanting landscapes of the Luberon make it an unmissable destination; Don't miss the opportunity to discover the beauty of Manosque during your stay near this picturesque town;
Book your stay at a campsite near Manosque
Did one of our starred campsites near Manosque particularly appeal to you? Don't wait any longer and book your family holiday!
A busy week ahead in Provence-Alpes-Côte d'Azur, with bathing in the sea, swimming pool or lake, walks in the most beautiful parts of the Alpes-de-Haute-Provence (Gorges du Verdon, Lac de Sainte-Croix, Parc naturel régional du Verdon), sporting activities in the heart of nature (mountain biking, climbing, kayaking, hiking), visits to local villages, discovering regional markets and culinary specialities…;
The Provence-Alpes-Côte d'Azur region is a must-see destination for nature lovers and those with a passion for cultural and gastronomic visits!
Our star-rated campsites are waiting to welcome you and guarantee you an unforgettable family holiday!