1 camping in Haute-Savoie
Camping Haute-Savoie: discover the wonders of this region
Breathtaking nature
With its breathtaking scenery, majestic mountains and crystal clear lakes, the Haute-Savoie offers a host of opportunities for all outdoor enthusiasts; Our campsite Le Clos du Pin is located in Le Grand Bornand, in the heart of Haute-Savoie (Auvergne-Rhône-Alpes region), not far from Lake Annecy; It offers total immersion in the Alpine environment;
Whether you like mountains, nature or adventure, the Haute-Savoie will convince you and provide unforgettable memories during your family camping vacation; If you are looking for a destination in France where you can recharge your batteries and marvel at the breathtaking scenery, Haute-Savoie is undoubtedly the ideal place for your next nature vacation!
To find out which places are a must, contact the reception of our campsite in Auvergne-Rhône-Alpes: we will be happy to help you!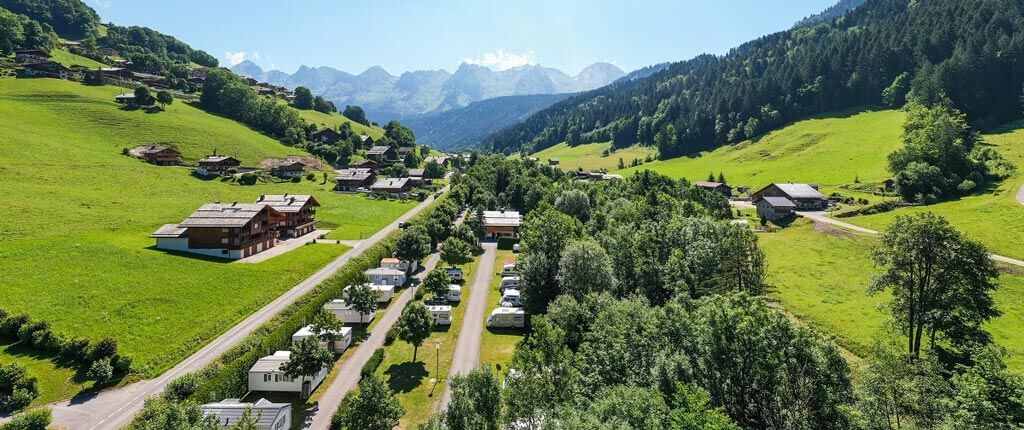 campsite Clos du Pin
Le Grand Bornand (74)
Discover this campsite

Plan your camping holiday in Haute-Savoie for a memorable family vacation

When planning your camping vacation in Haute-Savoie, it's essential to organize your excursions to make the most of this magnificent French department; Here are a few practical tips to help you plan a memorable vacation;

First, familiarize yourself with the different accommodation options available at campsites in Haute-Savoie; Take your preferences and needs into account, from proximity to tourist attractions to facilities and budget; If camping is the best option for you, please contact our teams; They will inform you of the rental and accommodation options (pitches or mobile homes) and prices available at our Le Clos du Pin campsite (the only one of our star-rated campsites to be located in the Alps); A sauna and Nordic bath are available during your stay;

Then find out which attractions and activities interest you most; Haute-Savoie offers a multitude of possibilities, from mountain hikes to cultural visits; And don't forget to check out the events and festivals taking place during your stay in Haute-Savoie; These local festivities add a touch of conviviality and entertainment to your experience; Attend open-air concerts, art exhibitions or local produce tastings to discover the living culture of the Rhône-Alpes region;

Make a list of the places you want to explore, the museums you want to visit and the activities you want to try; This will optimize your time on site and ensure you don't miss anything important; There's so much to see in Haute-Savoie!

Finally, prepare for the seasons; The Auvergne-Rhône-Alpes region offers a wide variety of landscapes and activities all year round!

To make the most of this multitude of activities and leisure activities, our Haute-Savoie campsite is open continuously – or almost (from December to early April, then from mid-May to mid-September), unlike other more seasonal campsites; Whether you're looking for a weekend of winter skiing at Le Grand Bornand, Chamonix or another Alpine resort, summer hiking or autumn colors on Lake Annecy, we've got it covered! In a mobile home or on a traditional camping pitch, for a night, a week or more, adapt your schedule accordingly and book your rental;

Our Haute-Savoie campsite awaits you for a unique family experience in harmony with nature!
Towns around our campsite in Haute-Savoie
A paradise for lovers of outdoor activities
When you stay at our Haute-Savoie campsite, you'll never be short of ideas for exciting activities; This region, with its perfect balance of alpine peaks and mountain lakes, is full of options to satisfy every taste and desire for adventure;
Whether you're an outdoor enthusiast, a water sports enthusiast or just looking to relax, Haute-Savoie has something for everyone!
Hiking in splendid landscapes
Hiking is a must in Haute-Savoie; Exploring the peaks of the Alps is one of the most captivating experiences Haute-Savoie has to offer; Whether you're an avid hiker, a leisurely stroller or a family with children, you're sure to find something to suit your taste among the wide range of mountain trails on offer: Mont Blanc, Lac de Lessy, Pointe Percée, Lathuile, Doussard…
As you hike, you'll be rewarded with breathtaking views of snow-capped alpine peaks, verdant valleys, lush forests and refreshing waterfalls.
The teams at our campsite will be delighted to tell you about the must-do hikes in the Rhône-Alpes region!
Enjoy the surrounding lakes
The lakes of Haute-Savoie are another natural wonder that attracts visitors from all over the world; The crystal-clear, sparkling waters provide an enchanting setting for relaxation, leisure and bathing like no other. Children will love this natural setting, a welcome change from the traditional camping pool!
You and your children can enjoy water-based activities such as swimming, paddling, canoeing, sailing or simply lounging on a picturesque beach; No need for a kids' club here, there's so much to do!
Lake Annecy, Lake Bourget and Lake Geneva are among the region's jewels and well worth a visit; Enjoy the gentle breeze and panoramic views as you indulge in your favorite water sports;
In Haute-Savoie, nature is omnipresent and offers a multitude of opportunities to marvel and recharge your batteries; Whether you choose to conquer the Alpine peaks or relax on the shores of crystal-clear lakes, you're sure to be swept away by the beauty and tranquillity of this exceptional environment!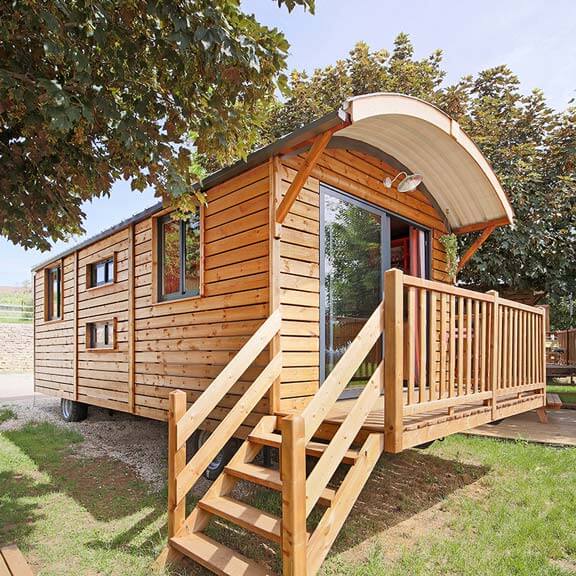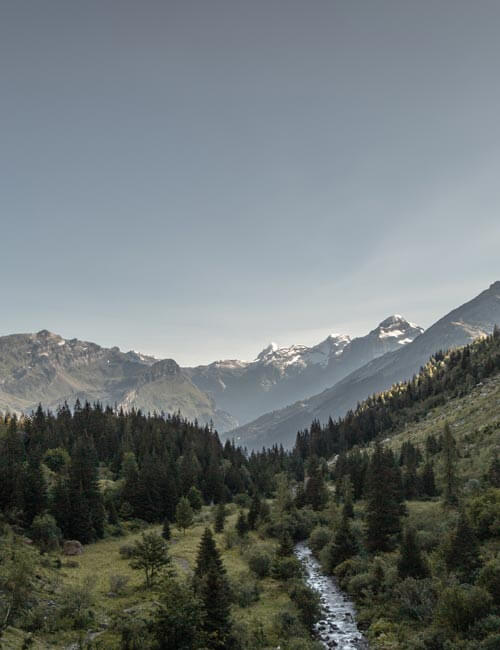 A wide range of activities and leisure pursuits for well-being and culture in the département
In Haute-Savoie, there's no shortage of activities, whether you're looking for culture or relaxation; During your stay at our campsite in Haute-Savoie, let yourself be seduced by the diversity of possibilities offered in this department and make the most of every moment to create unforgettable memories; And the location of our campsite in Le Grand Bornand is ideal for this!
Relax in the spas of Haute-Savoie
For those looking for a relaxing break, Haute-Savoie is also home to a number of spas offering unforgettable baths;
Treat yourself to a moment of pure relaxation in the spa's warm, soothing waters, where you can recharge and revitalize; Our modern facilities and treatments guarantee a soothing, regenerating experience;
And good news: there are several spas and thalassotherapy centers in Le Grand Bornand, right next to our Le Clos du Pin campsite!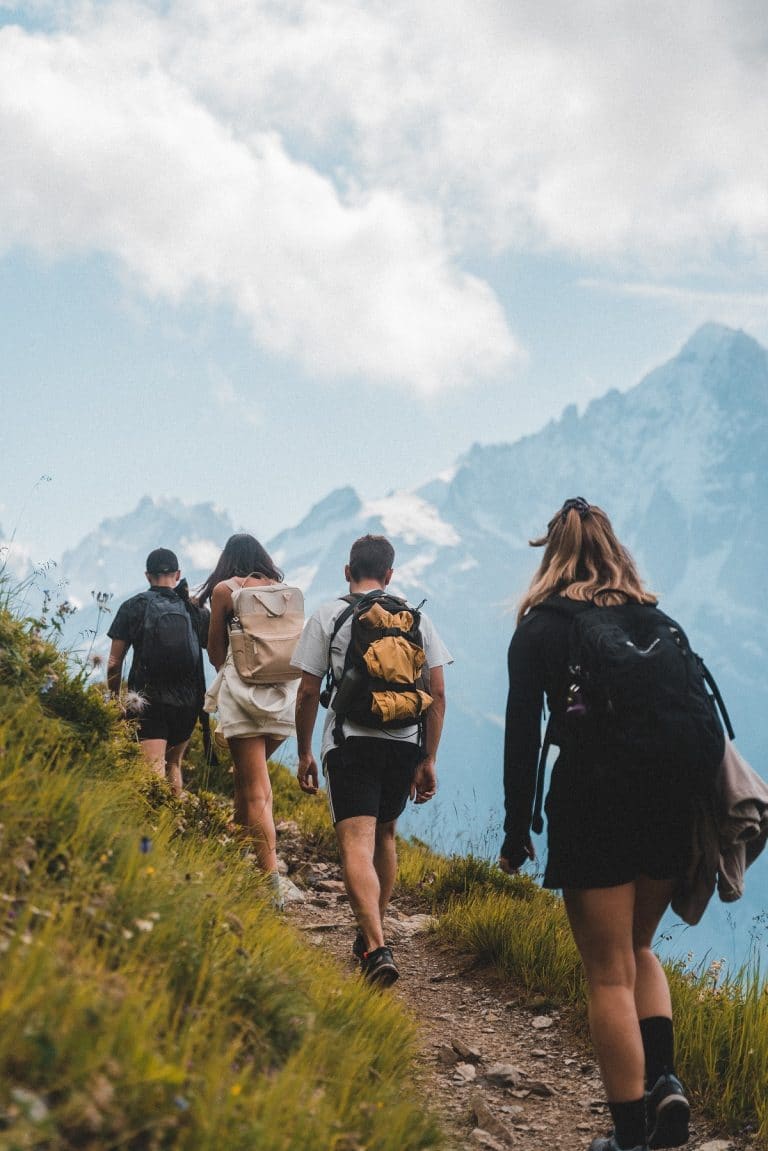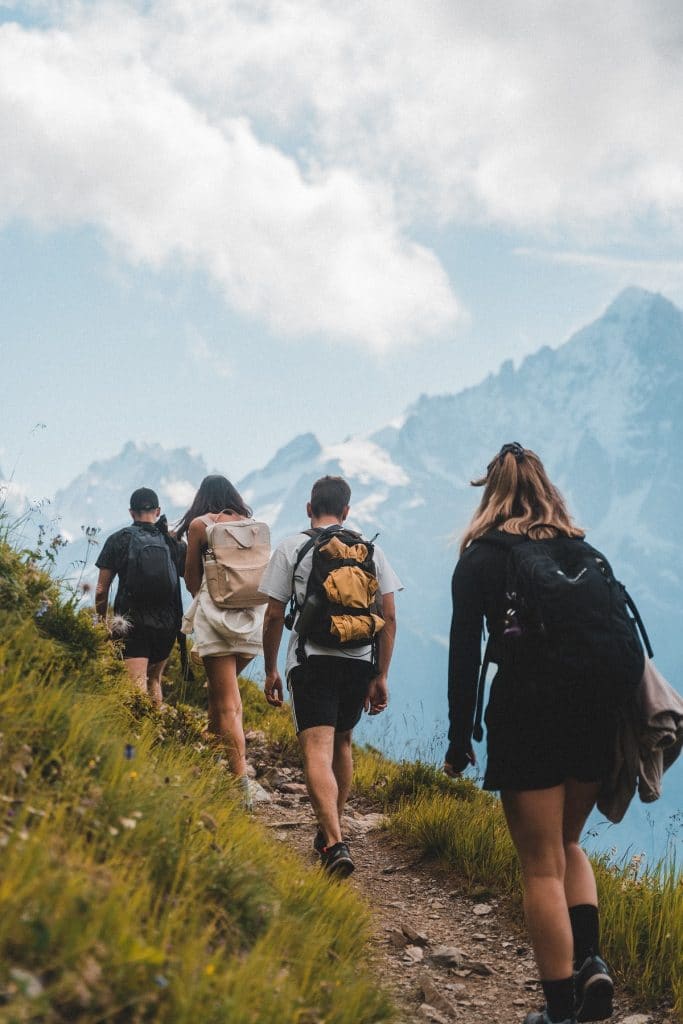 Lose yourself in the authentic atmosphere of local villages
Close to our campsite in Haute-Savoie, you'll find plenty of cultural activities to help you discover the region's heritage; Haute-Savoie is full of charming traditional villages and cultural attractions rich in history;
So don't miss the chance to visit the must-see villages for which it is famous; The villages of Chamonix, Megève and Yvoire, to name but a few, offer a unique blend of imposing mountains and traditional houses; As you stroll through the narrow streets, you'll be immersed in the authentic ambience, discovering the typical architecture and picturesque atmosphere;
A local visit would not be complete without a visit to Annecy; With its canals and dazzling lake, the city is a true jewel not to be missed; Lake Annecy is a must-see: the unique bucolic atmosphere of one of France's most beautiful spots invites you to relax, meditate and daydream; On the shores of the lake, you'll lose yourself in admiration of the crystal-clear waters of this natural pool, its welcoming shores, the reassuring presence of the surrounding mountains and the immaculate white of the Mont Blanc summit in winter.
Day or night, it's a place not to be missed!
Treat yourself to a dose of Savoyard culture thanks to the wealth of local attractions on offer
Add a pinch of culture to your week's camping in Haute-Savoie!
Haute-Savoie is brimming with museums and cultural sites that will allow you to immerse yourself in local history and richness;
During your vacation at our Le Clos du Pin campsite, discover fascinating exhibitions showcasing regional arts, crafts and traditions; From museums dedicated to mountaineering and mountain life, to historic sites such as the Château de Menthon-Saint-Bernard, every visit is an opportunity to enrich your knowledge and immerse yourself in Savoyard culture;
Cultural activities to delight children and parents alike!
Feast on local culinary specialities
And of course, your stay in Haute-Savoie wouldn't be ideal without sampling the department's delicious culinary specialities; Savoyard cheeses such as fondue, raclette and abondance will awaken your taste buds with their unique flavours; Pair your meals with local wines, such as Savoy wine, for a complete gastronomic experience!
In the heart of the Alps, Haute-Savoie offers a captivating blend of nature, culture and gastronomy that is sure to delight the whole family; Spend a night, a week or more camping to explore the region's must-sees and immerse yourself in its ideal authentic charm!