1 campsite in Geneva
Campsite near Geneva: enjoy an unforgettable stay in Auvergne-Rhône-Alpes at Camping le Clos du Pin
Are you tempted by a holiday between lake and mountains? It's time to book at our campsite near Geneva; The Clos du Pin campsite opens the doors of its estate in the Auvergne-Rhône-Alpes region and offers you an unusual week's holiday in a caravan or on pitches for tents, motorhomes or caravans; In winter or summer, find the ideal rental in our campsite, take advantage of our star-rated services and our proximity to Switzerland; Thanks to the location of our campsite, you'll have the opportunity to visit Geneva and take a trip to Lake Geneva! Ready for this adventure, whatever the season? See you in Haute-Savoie!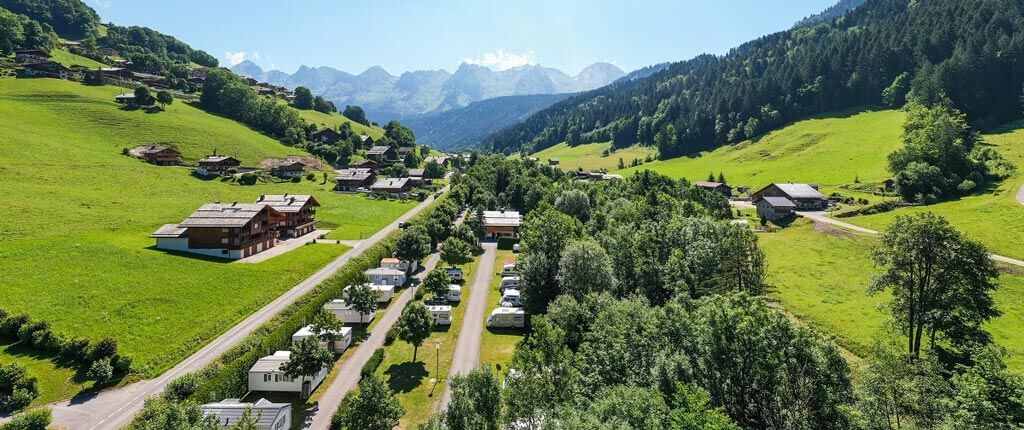 Camping le Clos du Pin
Grand-Bornand (74)
Discover this campsite

A campsite near Geneva: enjoy a comfortable holiday just a stone's throw from Switzerland

Go on an adventure in Haute-Savoie and book a week's holiday at our campsite near Geneva; This choice establishment invites you to enjoy comfort and originality with the rental of an original mobile home: a gypsy caravan; This caravan offers you a cosy environment during your stay, thanks to its cosy beds and small terrace for a drink or hot beverage while admiring the mountains; In addition to their well-appointed interiors, these accommodations are ideally located, close to the main tourist attractions of the Auvergne-Rhône-Alpes region (such as the ski slopes) and Switzerland (Geneva, Lake Geneva, etc.); Get ready for an emotionally-charged trip to the east of France, set against a backdrop of greenery and snow;
Discover the towns around our campsite in Geneva
Camping near Switzerland: book a pitch for your tent, motorhome or caravan for an exceptional holiday in Auvergne-Rhône-Alpes
If you're looking for a less expensive way to spend your holiday in the heart of the mountains, closer to nature, our pitches are ideal! Camping le Clos du Pin, a campsite near Geneva, invites you to enjoy a special holiday at low prices! So bring your tent, camper van or caravan, settle in and enjoy this week in the Auvergne-Rhône-Alpes region; Your pitch rental also allows you to take advantage of our campsite services; What's more, you'll be staying in an exceptional setting, just a few minutes from Switzerland and its marvels such as Geneva and Lake Geneva;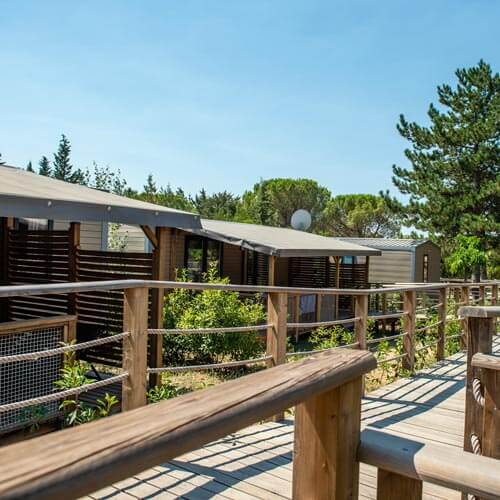 Discover the star-rated activities and services on offer at our campsite near Geneva, in Haute-Savoie
Camping le Clos du Pin thinks of your comfort from A to Z. This Michelin-starred campsite in Haute-Savoie invites you to spend relaxing nights in an unusual mobile home or on a camping pitch, but that's not all! Our campsite near Geneva has all the facilities you need for everyday life, including an iron, washing machine and tumble dryer; No need to worry about where to wash your clothes or bring your baby's cot, our establishment has everything you need on hire! All you need to do is think about what activities to do in Auvergne-Rhône-Alpes or Switzerland;
Rent a mobile home at our campsite near Geneva and discover Switzerland;
Are you still hesitating about renting a mobile home or a pitch at our campsite near Geneva? Choosing accommodation on our estate not only means enjoying a week in comfort, but also having the opportunity to discover two countries: part of France (Haute-Savoie) and part of Switzerland!
Take a stroll around Geneva to discover its historical and cultural heritage
Geneva, situated on the shores of the magnificent Lake Geneva, is a city rich in history and culture, and has much to offer in terms of monuments to visit and activities to do; One of the must-see sights is the Jet d'Eau, the highest water jet in the world, which shoots out of Lake Geneva at a height of 140 metres; You can't miss the old town of Geneva, a historic area with cobbled streets, charming buildings and Saint-Pierre cathedral, an architectural gem dating back to the 12th century;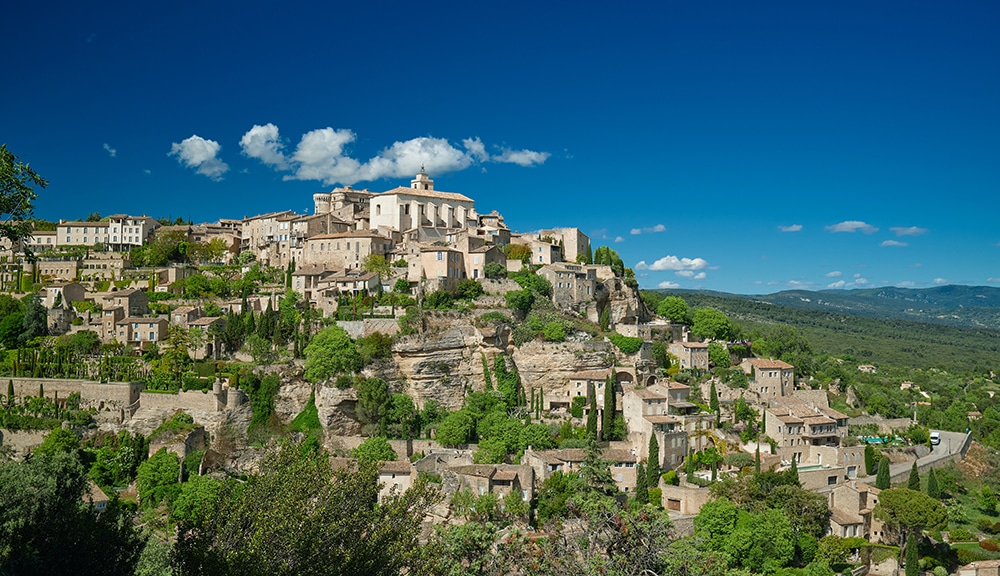 Don't forget to climb the tower for a panoramic view of the city; The Palais des Nations, the UN's European headquarters, offers guided tours that are well worth a visit; When it comes to activities, Geneva offers a multitude of experiences, from sailing on Lake Geneva, tasting the local cuisine in traditional bistros, to visiting its many museums such as the Musée d'Art et d'Histoire or the Musée d'Histoire Naturelle;
For nature lovers, a walk or picnic in the Parc des Bastions or a visit to the Botanical Gardens are highly recommended activities; After a busy day in Switzerland, spend a relaxing night in your mobile home in Haute-Savoie;
Go for a walk or a hike on Lake Geneva
Lake Geneva, also known as Lac Léman, is one of the largest lakes in Western Europe; Situated on the border between France and Switzerland, this sparkling Alpine lake covers an area of 582 square kilometres, with Geneva at its south-western end;
Due to its impressive size and deep waters, Lake Geneva offers a myriad of recreational activities, including boating, fishing and swimming; Its banks are lined with picturesque towns and villages, vineyards (particularly in the Lavaux region, a UNESCO World Heritage Site) and sumptuous castles, including the famous Château de Chillon; The lake is also famous for the Jet d'Eau de Genève, an impressive artificial water jet that shoots 140 metres into the air;
Surrounded by the Alps and the Jura, Lake Geneva offers breathtaking panoramas, making it a popular destination for tourists and nature lovers alike; Once you've completed this privileged stroll, your mobile home or pitch rental awaits you for a soothing night's sleep before the next day!
Book your stay in the Geneva region: easy booking and special offers
Are you ready to book your stay at our campsite near Geneva and experience some unforgettable moments? We'll make it easy for you by providing all the information you need to make your booking as straightforward as possible;
Booking your accommodation in Haute-Savoie, near Switzerland, is quick and easy; Our campsite in Auvergne-Rhône-Alpes offers online booking; Simply select the dates of your stay (summer or winter season), choose the type of accommodation you require and follow the instructions to complete your booking;
Booking your stay in advance will give you a wider choice of accommodation and guarantee availability on the dates you require; What's more, you'll avoid the stress of having to find last-minute accommodation;
Would you like to book at one of the best campsites in Haute-Savoie? Discover our campsite near Geneva, with its mobile homes and pitches for a peaceful night's sleep, as well as its star-rated services; Above all, enjoy an idyllic location in the Auvergne-Rhône-Alpes region, within easy reach of Switzerland and in particular Lake Geneva; Once you've spent a few nights in our accommodation, don't hesitate to share your opinion with other holidaymakers!