1 campsite in Megève
Campsite near Megève: stay at one of Campasun's star-rated campsites in the heart of the mountains;
After a holiday with your feet in the water by the beach, you're looking for a change of scene and a holiday in the mountains? Discover our campsite near Megève in Haute-Savoie; Our Michelin-starred estate offers you a range of unique accommodation to spend an unforgettable week in the east of France; Enjoy your nights in an unusual mobile home and take advantage of the nearby ski slopes to hit the slopes in Auvergne-Rhône-Alpes; Discover every village in this exceptional mountain destination;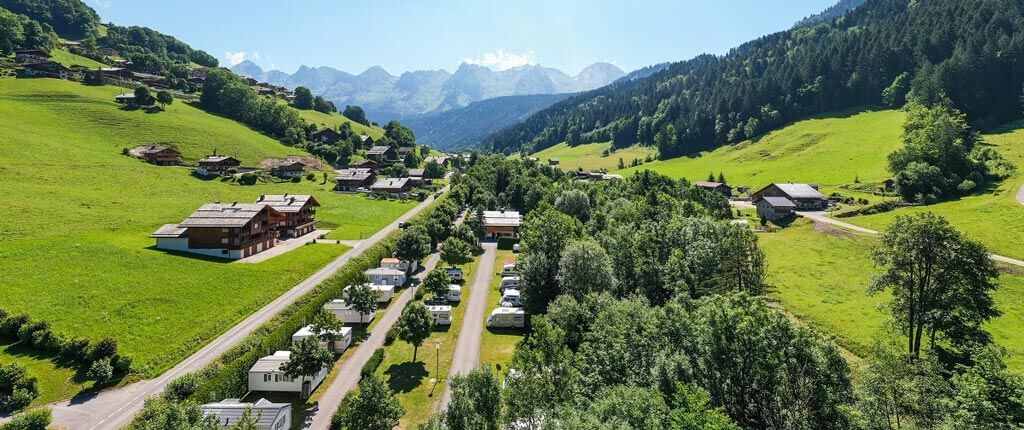 Camping le Clos du Pin
Grand-Bornand (74)
Discover this campsite

Hire a caravan for a unique week's holiday in Auvergne-Rhône-Alpes

Whether you're a nature lover or an outdoor holiday enthusiast, finding the perfect campsite near Megève is essential for an unforgettable stay in the Auvergne-Rhône-Alpes region;

Our Clos du Pin campsite in Haute-Savoie offers comfortable accommodation combining modernity and tradition; Spend an unusual night in a mobile home of a different kind: a gypsy caravan; This all-wood property offers you a fun and relaxing week's holiday in the Auvergne-Rhône-Alpes region; With two cosy bedrooms inside, our caravan can sleep up to four people in 22 m² of living space; The interior is fully equipped with two bedrooms, a kitchen, a living room, a toilet and a bathroom for a comfortable stay; Each mobile home has a small terrace where you can enjoy a drink in summer or a hot chocolate in winter;

Pitches for hire for an exceptional stay in Haute-Savoie

When you book your holiday in the Auvergne-Rhône-Alpes region, you may have a preference for holidays in the heart of nature; Our campsite near Megève offers you not only comfortable accommodation, but also the chance to rent pitches; So you can come to our campsite in Haute-Savoie with your tent or, if you prefer to come with more equipment, with a caravan or motorhome; Electricity is not included in the price of pitches, but can be arranged when booking! Ideal for spending authentic nights, without sacrificing comfort!
Discover the towns around our campsite in Megève
Unusual holidays in a privileged setting in summer and winter
Why rent an unusual mobile home or pitch at our campsite near Megève? For the quality of the services offered, both in terms of accommodation and facilities; But also for the place itself; The Auvergne-Rhône-Alpes is an exceptional destination where you can discover the mountains from two angles, depending on the season; If you book during the summer season, you can enjoy hiking in a lush green setting during your holiday in eastern France; If you prefer to go there in winter, the ski slopes are waiting for you to hurtle down at full speed; So you won't be bored when you book a camping pitch in this pretty spot!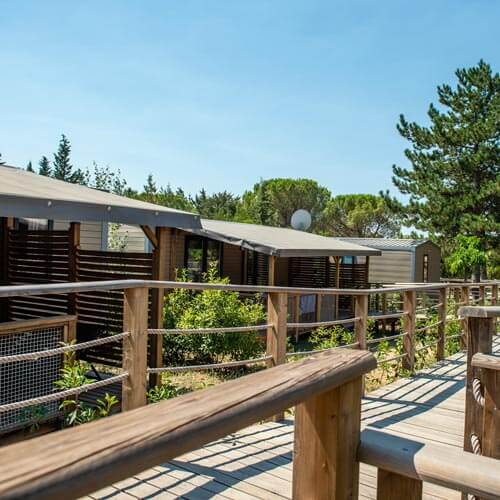 Things to do around our campsite near Megève
Staying at a campsite near Megève means being close to many outdoor activities; During this privileged week's holiday, explore the breathtaking hiking trails that wind through the Alpine landscapes, or get on your mountain bike for a sporting adventure.
If you plan to visit the region in winter, our campsite is perfectly situated for winter sports; Nearby, you'll find a number of renowned ski resorts where you can hit the slopes on downhill skis or snowboard;
Discover the local gastronomy during your stay in Auvergne-Rhône-Alpes
For a gourmet holiday, Savoyard gastronomy is just around the corner; Taste delicious local cheeses and succumb to the Savoyard fondue, a must-try speciality; Don't miss the blueberry tart, a local delicacy that will delight your taste buds; You can also explore the renowned restaurants, where you can enjoy traditional dishes revisited with a touch of creativity; And once you've indulged your taste buds, enjoy a restful night's sleep at our campsite near Megève;
Discover the treasures around Megève during your holiday in Auvergne-Rhône-Alpes
Take advantage of this week's holiday at one of Campasun's campsites to discover the Haute-Savoie region; When you choose our campsite near Megève, you'll be close to all the tourist attractions you won't want to miss out on for a family holiday with children or with friends! And after your visits to the region – ski resort or village – spend a soothing night in your accommodation of choice!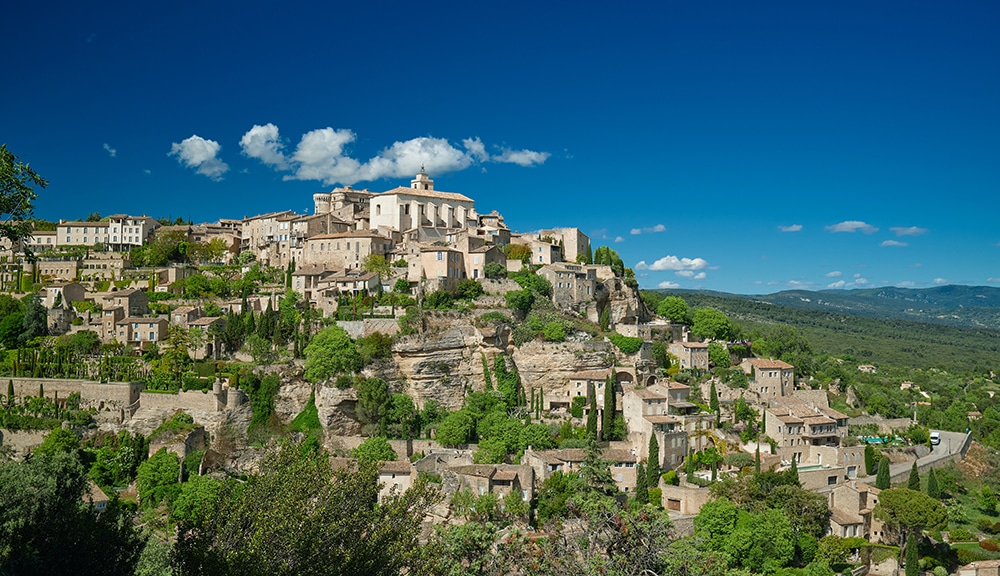 Touring Mont Blanc
At 4,810 metres, Mont Blanc is the highest mountain in Western Europe; Mont Blanc offers spectacular scenery with its impressive glaciers, rocky spurs and picturesque valleys; Its beauty attracts climbers from all over the world every year, who dream of defying its steep slopes and overcoming the fearsome altitude to reach its snow-covered summit; Mont Blanc is also a major scientific research centre, where specialists are studying phenomena such as climate change;
Browse the towns around Megève
While Mont Blanc is a must-see destination during your stay in Haute-Savoie, there are also many villages within easy reach of our campsite near Megève; Discover each village before returning to our starlit estate for a refreshing night's sleep before your next day's holiday in Auvergne-Rhône-Alpes;
Sallanches: boasting a privileged location in the heart of the Arve Valley, Sallanches offers uninterrupted views of the Mont Blanc chain;
Saint-Gervais-les-Bains: renowned for its thermal waters and proximity to Mont Blanc, Saint-Gervais-les-Bains offers a unique combination of wellbeing, sport and nature
Combloux: nicknamed the "Pearl of Mont Blanc", Combloux offers exceptional views of the majestic snow-capped summit; It's renowned for its skiing, with a range of slopes ideally suited to families and experienced skiers alike;
Chamonix Mont Blanc: at the foot of Mont Blanc, the highest peak in Western Europe, Chamonix is world-renowned as a mecca for mountaineering and skiing;
Are you ready for a holiday in the mountains of the Auvergne-Rhône-Alpes region? So book now for a rental at our campsite near Megève, whether you opt for an unusual mobile home or a pitch for your tent, camper van or caravan; In all cases, rejuvenating nights await you in the heart of nature in the Haute-Savoie at unbeatable prices; Our team looks forward to welcoming you to Camping le Clos du Pin!