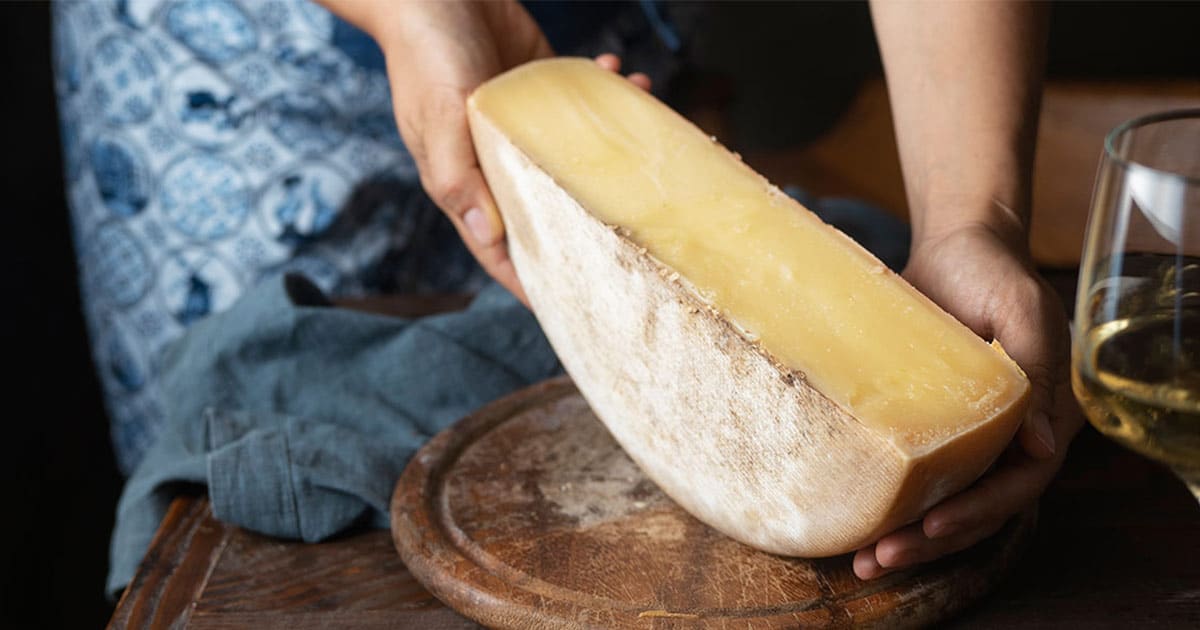 Discovering
Restaurants in Grand-Bornand: good addresses and specialities
The holidays have just begun and you are staying for a weekend or a few days at our campsite in Grand-Bornand, Le Clos du Pin? So let yourself be guided by the birdsong, the flowing river but also the beautiful walks in the surroundings. To make the most of this beautiful setting and destination in the heart of the Haute-Savoie, it is (almost) essential to enjoy the mountain dishes, which only good restaurants have the recipes for. So which restaurants to choose in Grand-Bornand? We share with you our favourites as well as the local specialities you must try.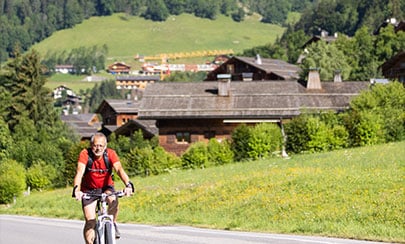 Which restaurants in Grand-Bornand to choose for a tasty lunch/dinner?
Berthoud, Tartiflette, Croziflette… So many dishes that will make your mouth water. Indeed, Haute-Savoie is known for its beautiful landscapes, but also for its gastronomy. Whether you prefer fondue or raclette, the restaurants in the town centre of Grand-Bornand will welcome you in a friendly atmosphere.
Chalet Venay: offering local cuisine prepared with local products, this restaurant located in an old alpine farmhouse serves tasty local dishes with a magnificent view of the surrounding mountain ranges.
La Colombiere des Neiges: this high altitude restaurant in Le Grand-Bornand is the ideal restaurant to stop for a break between two runs. Perfect for a coffee break at 10am, or for lunch, this chalet on the slopes offers quality dishes, served indoors or with your feet in the snow.
Le Confins Des Sens: open since October 2009, this gastronomic restaurant in Grand-Bornand offers magnificent tables in an enchanted setting. In the corner of the fireplace or on a terrace facing the mountains, you will enjoy a gourmet and friendly cuisine.
Le Casanova : Savoyard specialities or tasty pizzas, this restaurant and pizzeria in Grand-Bornand serves simple and generous dishes in a warm room with an open kitchen. The 3 key words: conviviality, simplicity and passion.
La Bournerie: if you want to eat a good raw milk raclette (with a nice piece of cheese and not small slices), then go to the restaurant La Bournerie. The glassed-in veranda with a view of the slopes and the outdoor terrace welcome you in a magnificent mountain setting.


Culinary specialities in Grand-Bornand
You have your list of restaurants in Grand-Bornand, but what should you choose to make sure you eat locally? Here are the Savoyard culinary specialities that you can enjoy during your stay at the campsite in Haute-Savoie. For those who prefer to dine in their accommodation, caravan or mobile home, there are some very good producers in the village offering all the products to cook these tasty dishes.
La Péla: behind this name lies a delicious dish known as "tartiflette". Péla is the "real" tartiflette, some would say its ancestor. What makes it special? Elle est préparée à base de pommes de terre rissolées (et non cuites à l'eau). For the rest, you will find bacon, onions and reblochon cheese.
Berthoud: a typical Savoyard recipe, this is a dish made with Abondance cheese and white wine. With garlic and nutmeg, this hot melted cheese will delight your taste buds.
Crozets: in a gratin or with a few slices of Beaufort cheese on top, crozets are a typical Savoy pasta. Made from buckwheat or durum wheat flour, they are the basis of several traditional dishes such as croziflette.
Raclette: placed on boiled potatoes and accompanied by a platter of cold meats, the melted raclette cheese will make you melt with pleasure.
Savoy cake: a traditional dessert dating back to the 14th century, this is a light and airy cake made from cornstarch, with the egg whites whipped up before being added to the batter.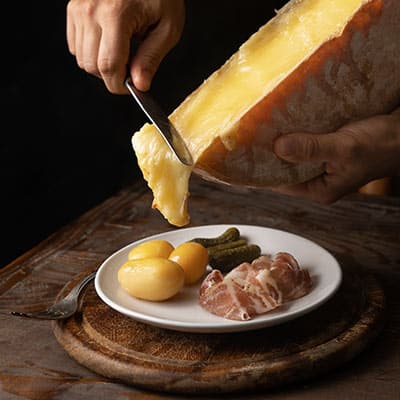 So which restaurant will you go to to enjoy these great local specialities? From the typical local restaurant, to the gastronomic restaurant, to the pizzerias, many restaurants in Grand-Bornand are proposed to you to spend an excellent moment around tasty dishes. Are you staying a few days in Haute-Savoie? So discover our selection of activities in Grand-Bornand, to do in summer as well as in winter.