8 family campsites
Family campsites: unforgettable holidays for all the family
Choosing the right family campsite
Are you dreaming of a family camping holiday in a pleasant region surrounded by nature? The locality is essential for a successful family holiday. Choose a family campsite in the heart of a beautiful region, offering the perfect balance of tranquillity, comfort, services and entertainment for adults and children alike.
Discover the 8 Campasun campsites in the south of France, in Provence-Alpes-Côte d'Azur and Haute-Savoie. In the Var, in Sanary-sur-Mer, we have two campsites: Parc Mogador and Mas de Pierredon. In the Vaucluse, two campsites await you for unforgettable holidays with your partner and children: Les Hautes Prairies and L'Étang de la Bonde. There are three campsites in the Verdon: Le Soleil, Camping de l'Aigle and Camping International d'Aups. Finally, in Haute-Savoie, discover Le Clos du Pin campsite.
Each star-rated campsite offers comfortable accommodation: pitches or mobile homes with terraces in lush green surroundings. Each mobile home has all the amenities you need (fully-equipped kitch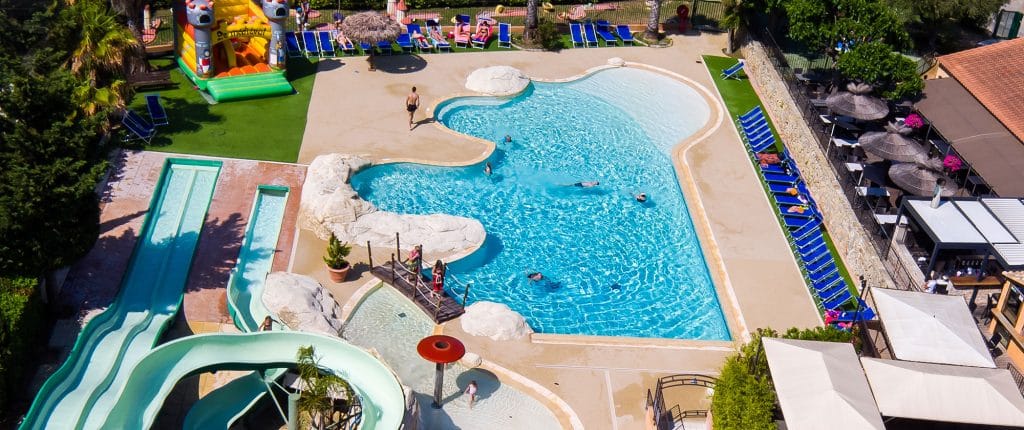 Parc Mogador Campsite
Sanary-sur-Mer (83)


Mas de Pierredon Campasun
Sanary-sur-Mer (83)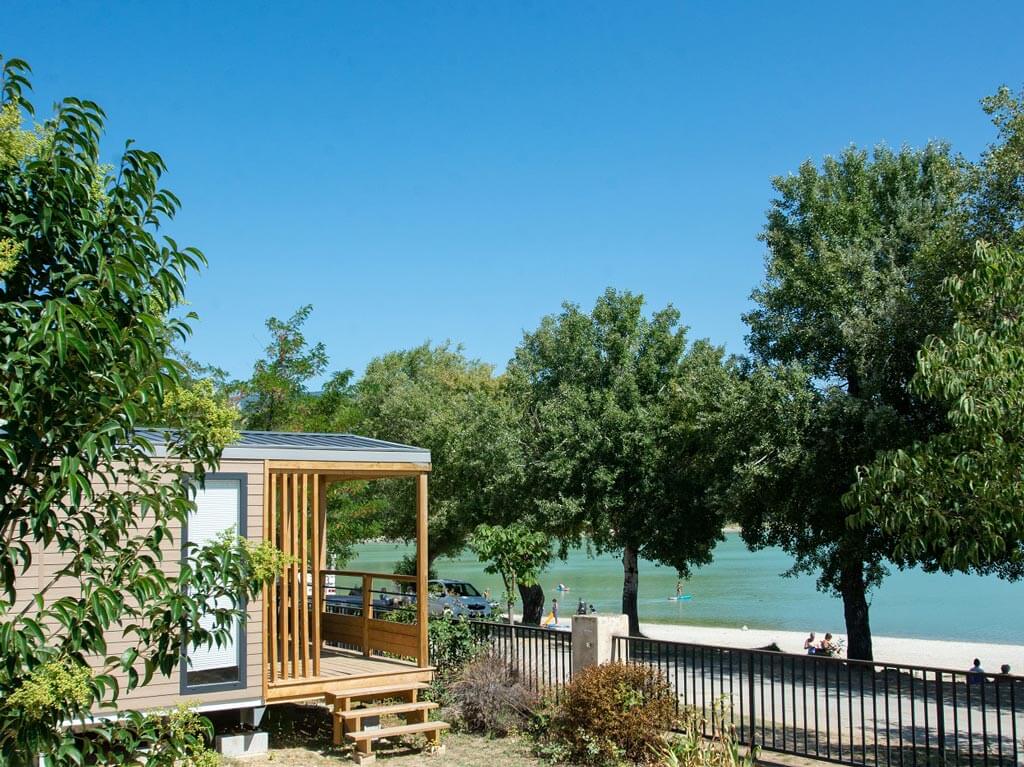 Camping de l'Étang de Bonde
Sannes (84)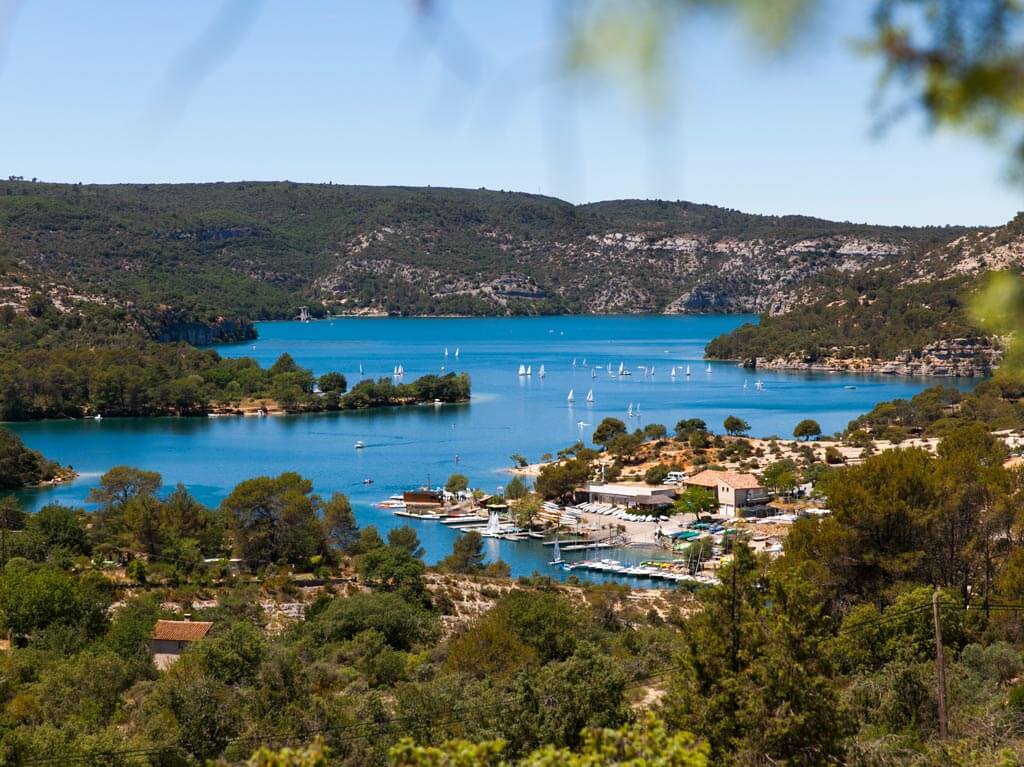 Camping le Soleil
Esparron de Verdon (04)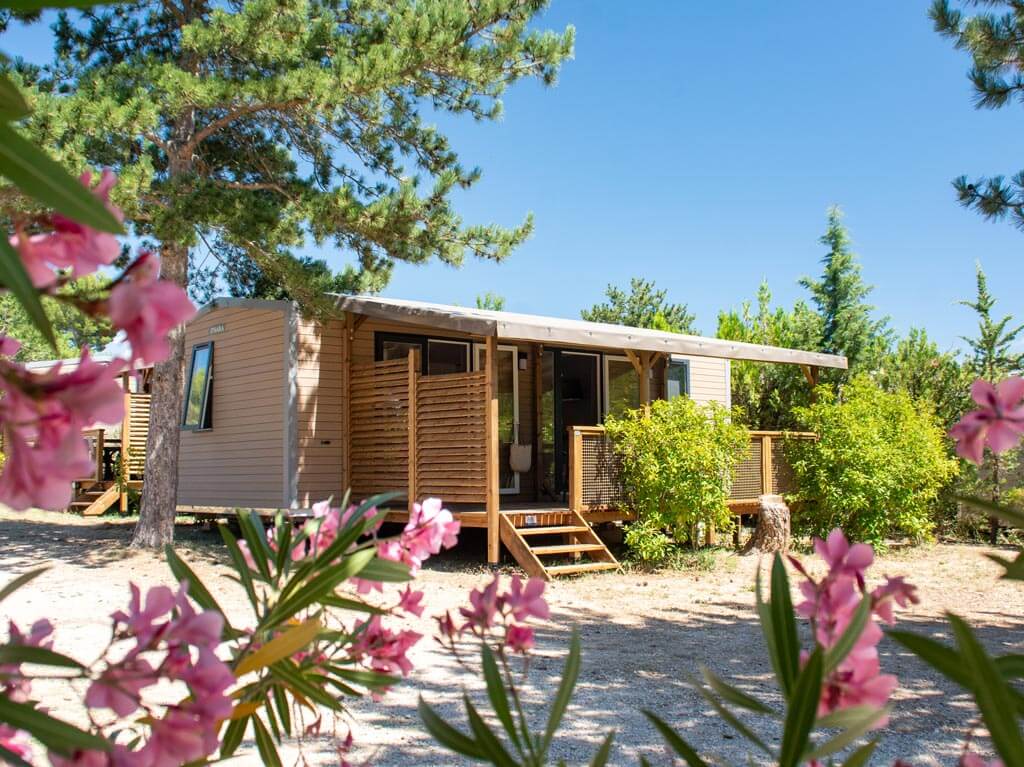 Camping les Hautes Prairies
Lourmarin (84)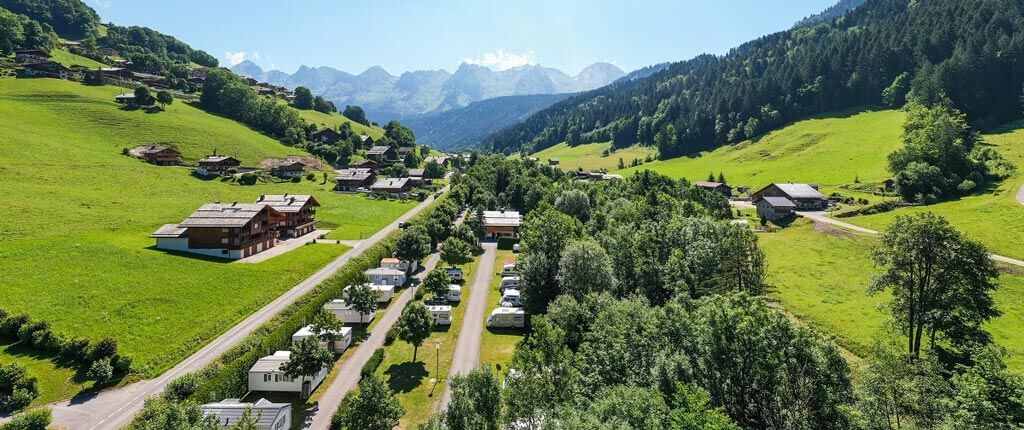 campsite Clos du Pin
Le Grand Bornand (74)
Discover the towns around our family campsite
Facilities on a family campsite
As well as the locality, child-friendly facilities are a key criterion when choosing a family campsite. Choose a campsite with a safe play area so that your children can enjoy themselves without risk.
Another essential part of any camping holiday with children is the swimming pool. Several of our campsites have an indoor swimming pool. And even better: some even have an aquatic area with slides, a pentagliss, water games, a paddling pool and a whirlpool… to the delight of the children, who can spend the whole day there! As for the parents, they like to take advantage of the terrace to relax by the water and recharge their batteries.
If you want to offer your family a camping holiday with a water park, choose our Mas de Pierredon campsite, in the Var, or Les Hautes Prairies, in the Vaucluse. According to parents, there's nothing like the pool to keep the kids busy!
Some Campasun campsites do not have a swimming pool. That's because they're located right next to a lake! This is the case, for example, at the Étang de la Bonde campsite and the Aigle campsite. The lake, that great natural space, is sometimes better than an indoor swimming pool for afternoon dips, isn't it? What's more, the lakes are ideal for family water sports activities such as pedalos, paddles, kayaks, water-skiing and rafting. And that's just perfect for a family camping holiday!
Finally, at our campsites, we've made life easy for you. You can do your shopping directly on the estate, at the campsite grocery shop. What's more, each campsite has its own restaurant so you can enjoy a meal with your family without leaving the campsite. It's also a great opportunity to sample the local specialities!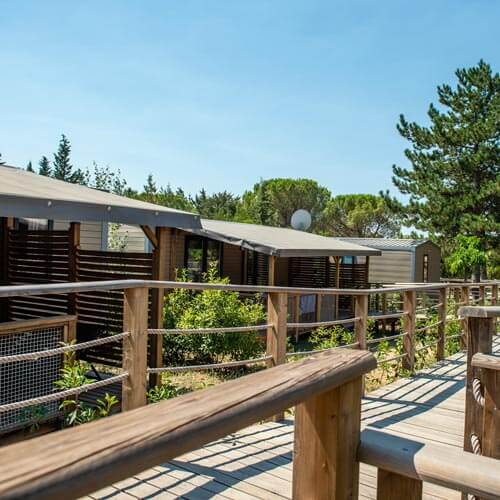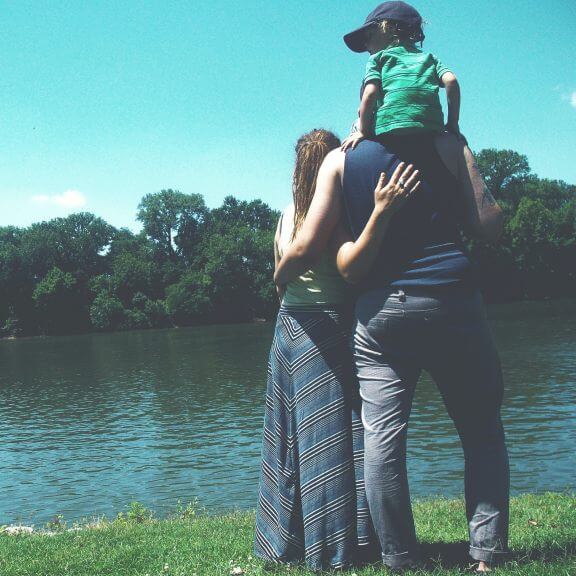 Camping, an opportunity to discover the region
It's not always easy to get your child out of the swimming pool or off the beach for a cultural visit. But given the pretty villages in the south of France, that shouldn't be a problem and he should soon change his mind! There are many charming Provencal villages in the vicinity of our campsites. During your family holiday, you'll have plenty of opportunities to wander through the cobbled streets of small villages or admire breathtaking views of the Mediterranean.
A must for any summer camping holiday in Provence near the Côte d'Azur: the beach. Your children will love splashing around happily in the water while you watch them from the edge of the beach, or do a few lengths in the crystal-clear waters of the Mediterranean.
Family holidays are also about sporting activities together. The areas around our campsites are perfect for hiking and water sports. You'll love these moments with your family!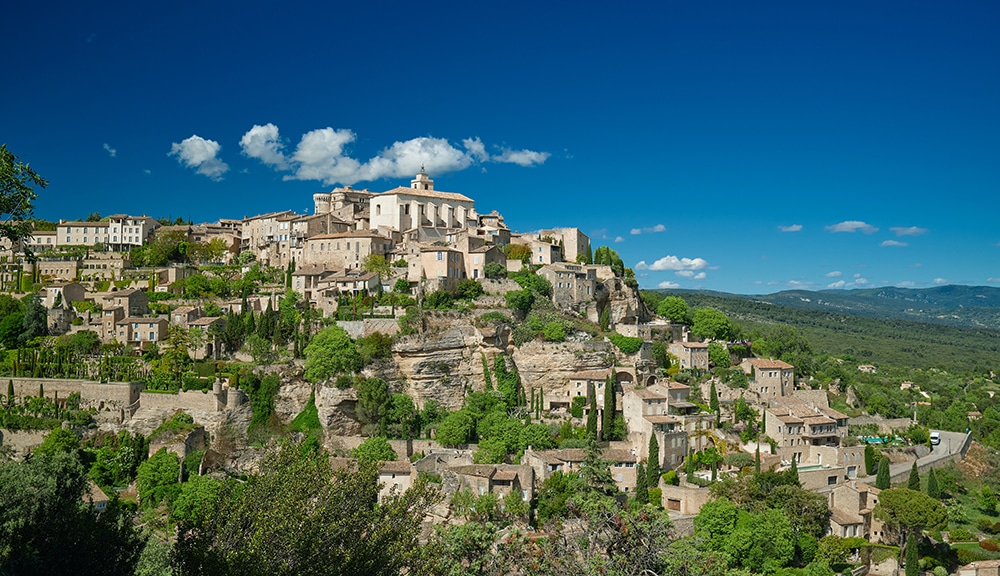 Family campsites: the importance of entertainment and activities at the campsite
On holiday, it's not always easy to keep your children occupied. Fortunately, each of our campsites offers parents who need a break the chance to welcome their children to the kids' club. The kids' club is a great place where your little ones can enjoy a wide range of fun and sporting activities with dynamic activity leaders: Olympics, archery, mini-golf, table tennis, arts and crafts, dance… And what's more, your children will be able to make lots of new friends! At our campsites, clubs and activities tailored to each age group offer fun and conviviality.
In the evenings, our campsites put together a weekly menu of activities and entertainment for all the family, where good humour and laughter go hand in hand. Attend dance or comedy shows with your partner and children, and take part in karaoke, foam parties or quizzes. You and your children will love it!
Book your family camping holiday at one of our estates in France
So you've chosen your family holiday destination? Now it's time to book your stay at one of our campsites!
The Campasun team will be happy to help you book your holiday. Do you have a question about the campsite offer (price, possible booking dates, minimum number of nights, accommodation, activities on offer, children's club, whether or not there is a swimming pool, lake, beach or water park with slides, cancellation or refund conditions, mobile home capacity, children's play area, restaurant offer, etc.)? Would you like our advice on places not to miss around the campsite? We'd be delighted to hear from you!
With a multitude of activities and leisure facilities, the family campsite offers fun and relaxation for all the family. Make the most of every moment with your children, create precious memories and enjoy an unforgettable holiday in the heart of nature. Our campsites await you for a relaxing family camping holiday!